One and Three Quarters of an Inch
, curated by Peter Clough at the Former Convent at St. Cecilia's Parish in Greenpoint, is a 56-artist group show presented in total darkness in a disused convent. Viewers are offered flashlights at the door with which to explore this four-floor exhibition, spanning video, sculpture, painting, photography and performance and engaging sound, sight, touch, and smell. 
The flashlight beam is like a video camera, theatricalizing the act of seeking intentionality amidst the ghosts of a haunted structure. The darkness, the smells, the mingling sounds of architecture and installation emphasize the sensual experience of seeing. The directional optics essential to visual experience thwart the impulse toward comprehensive knowledge in-the-round. We see only from our own point of view. Moving in the dark, flashlight in hand, we fall back into our bodies as the line between ourselves and what we see becomes manifest. The flashlight is a mobile proscenium, framing our own vision and perspective and rendering them visible.
The former convent at St. Cecilia's Parish is a disused nunnery owned by the Catholic Church, generously loaned free of charge for
One and Three Quarters of an Inch
. This charmingly dilapidated building is comprised of 40-some rooms and 75 windows, each carefully covered over with black paper for the exhibition. There is one window on the third floor, in an out of the way room, that won't quite close all the way, and left a gap of light streams in from outside—a gap of one and three quarters of an inch. 
One and Three Quarters of an Inch
engages the statement of facts whose meanings require referents, and yet the referent is withheld, abstracted, or obscured. What happens to communication between subjects when meaning is either (1) so commonly agreed upon that any stated fact can be understood without speaking about its implication, or (2) so complicated and fragmented that attempting to specify its meaning becomes impossible? "One and Three Quarters of an Inch," uttered in a vacuum, is both mysterious, in terms of its meaning, and yet totally concrete and comprehensible, in terms of how specifically we can grasp that measurement. Yes we do not understand its implication; we don't even know if it's a large or small number (small if it's the length of penis, large if it's the diameter of a mosquito bite, etc.). But we know exactly how long it is. Using this dimension as the show's title highlights the project's own incompleteness or failure, both in terms of communicating meaning, and in terms of completing the task of blocking light.
One and Three Quarters of an Inch
is the thorn it its own side. Like the simple dimension after which the show is named, the artists here evoke the normal, diminutive, comprehensible, and embodied facts of objects, deployed to orbit meanings that remain intangible or unspeakable.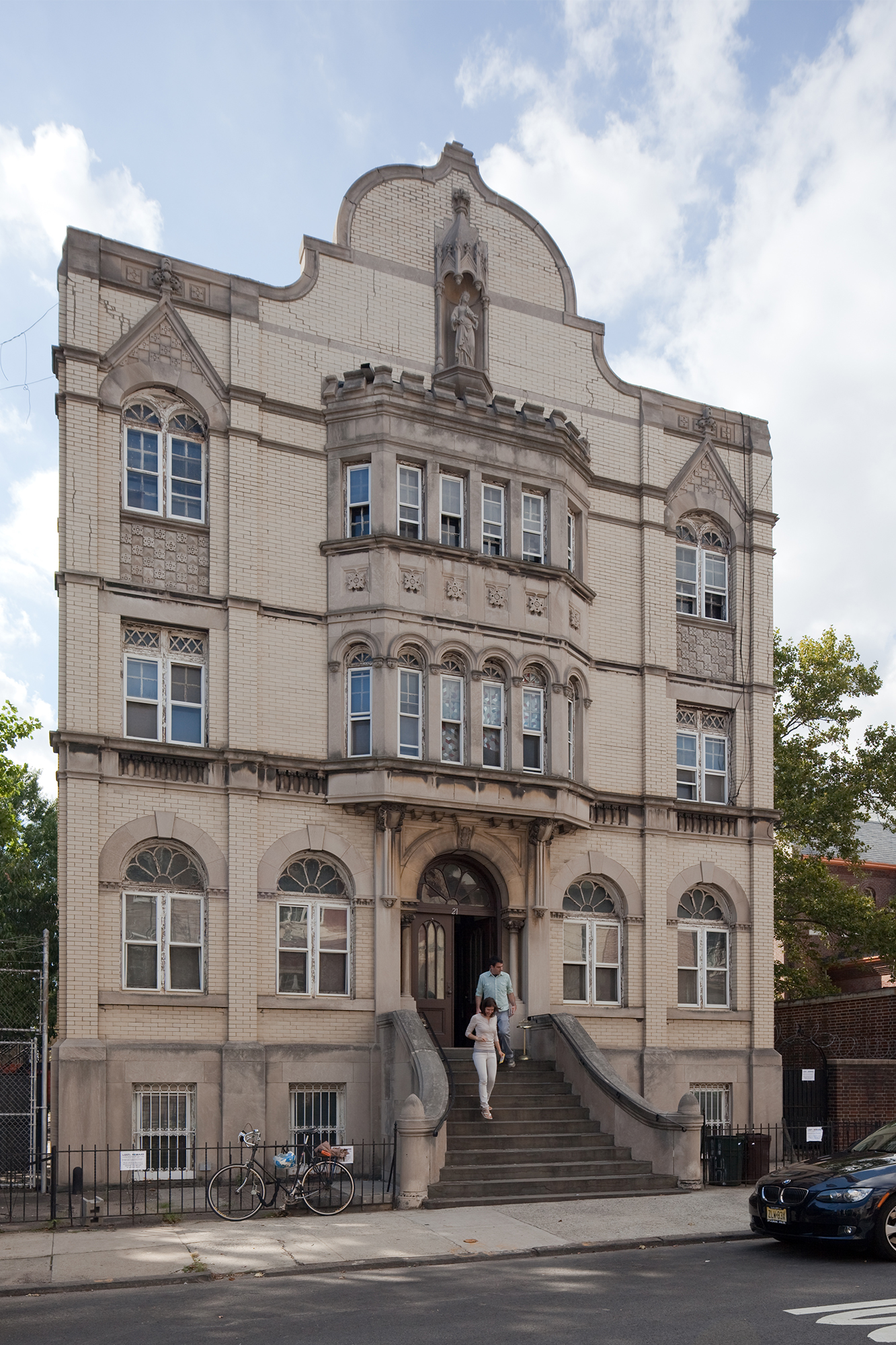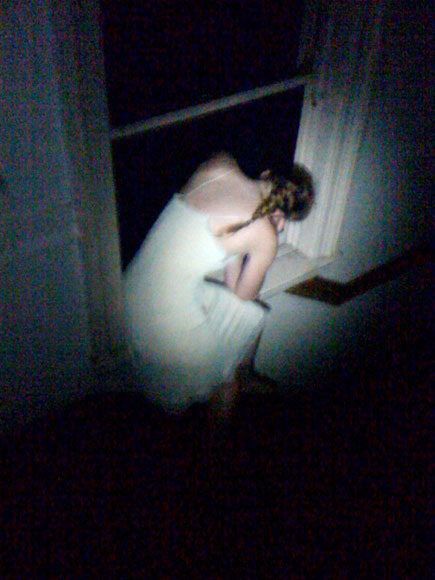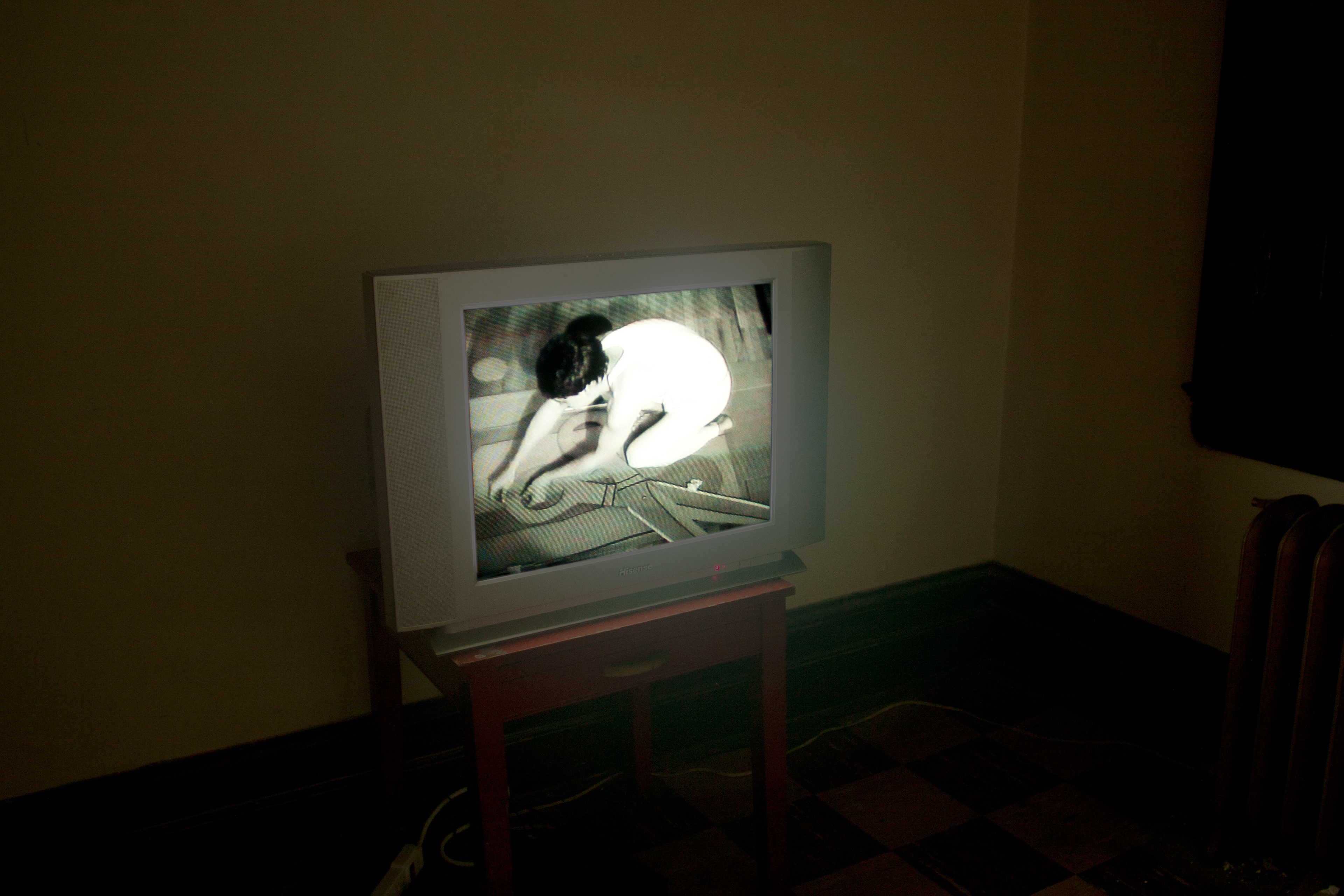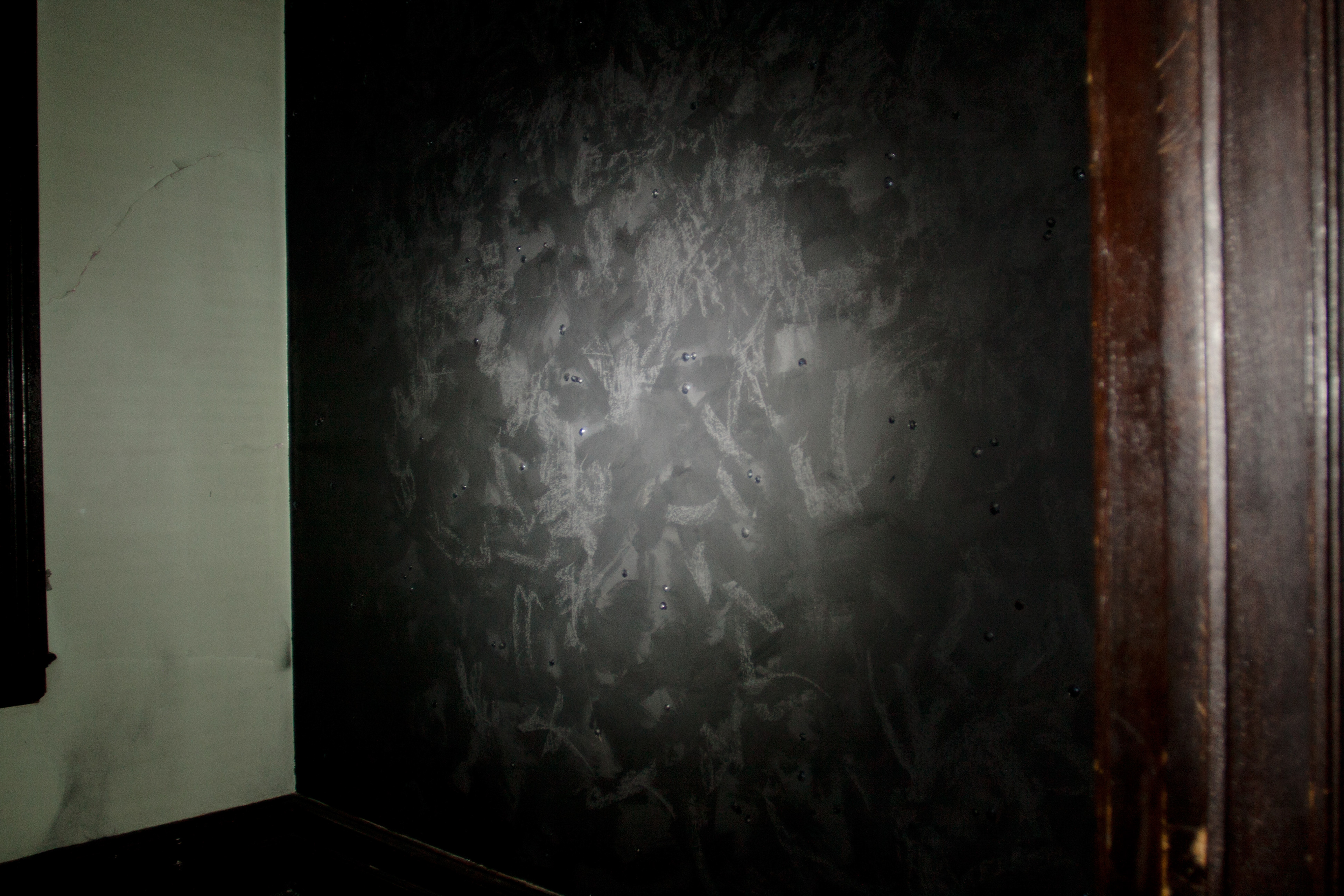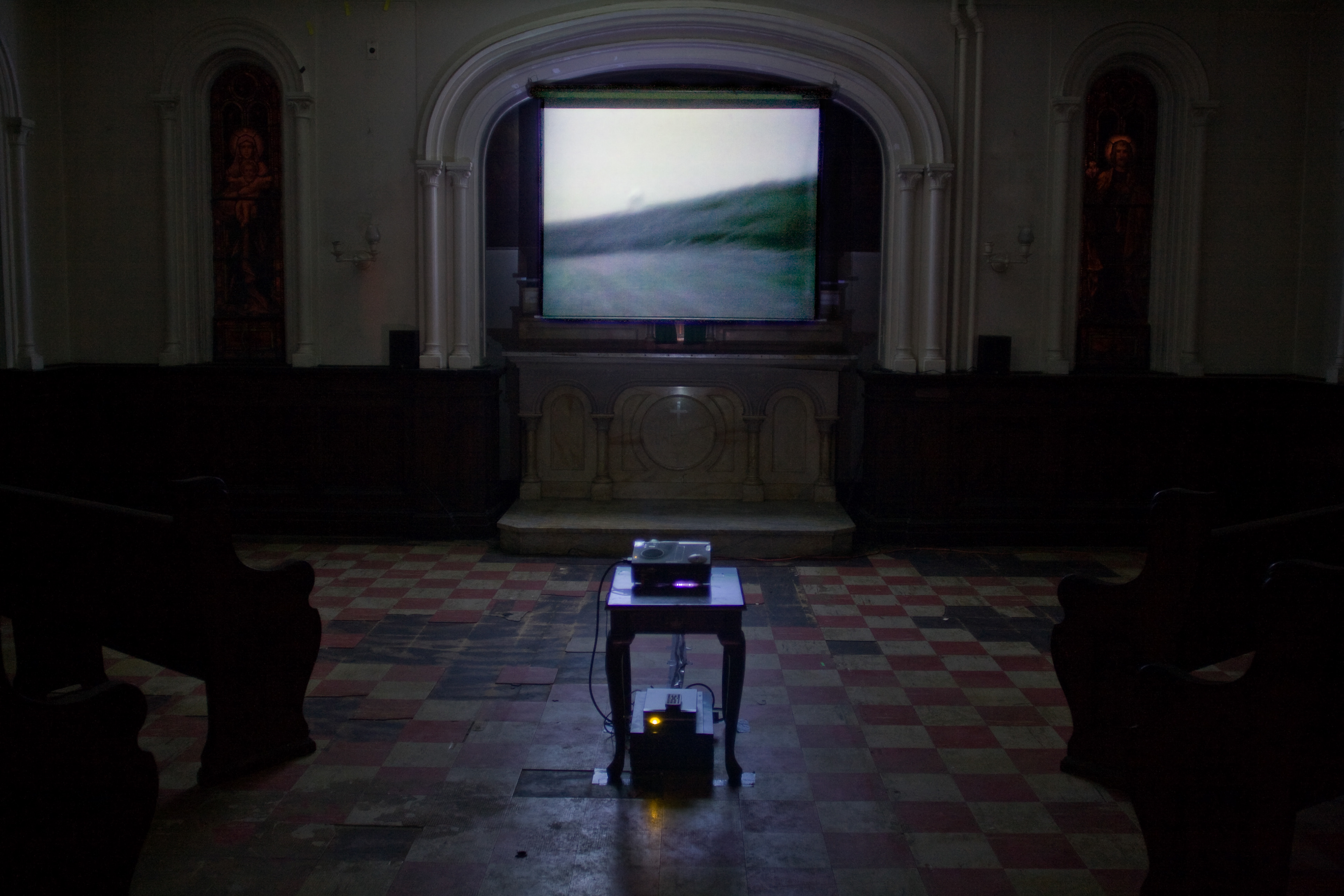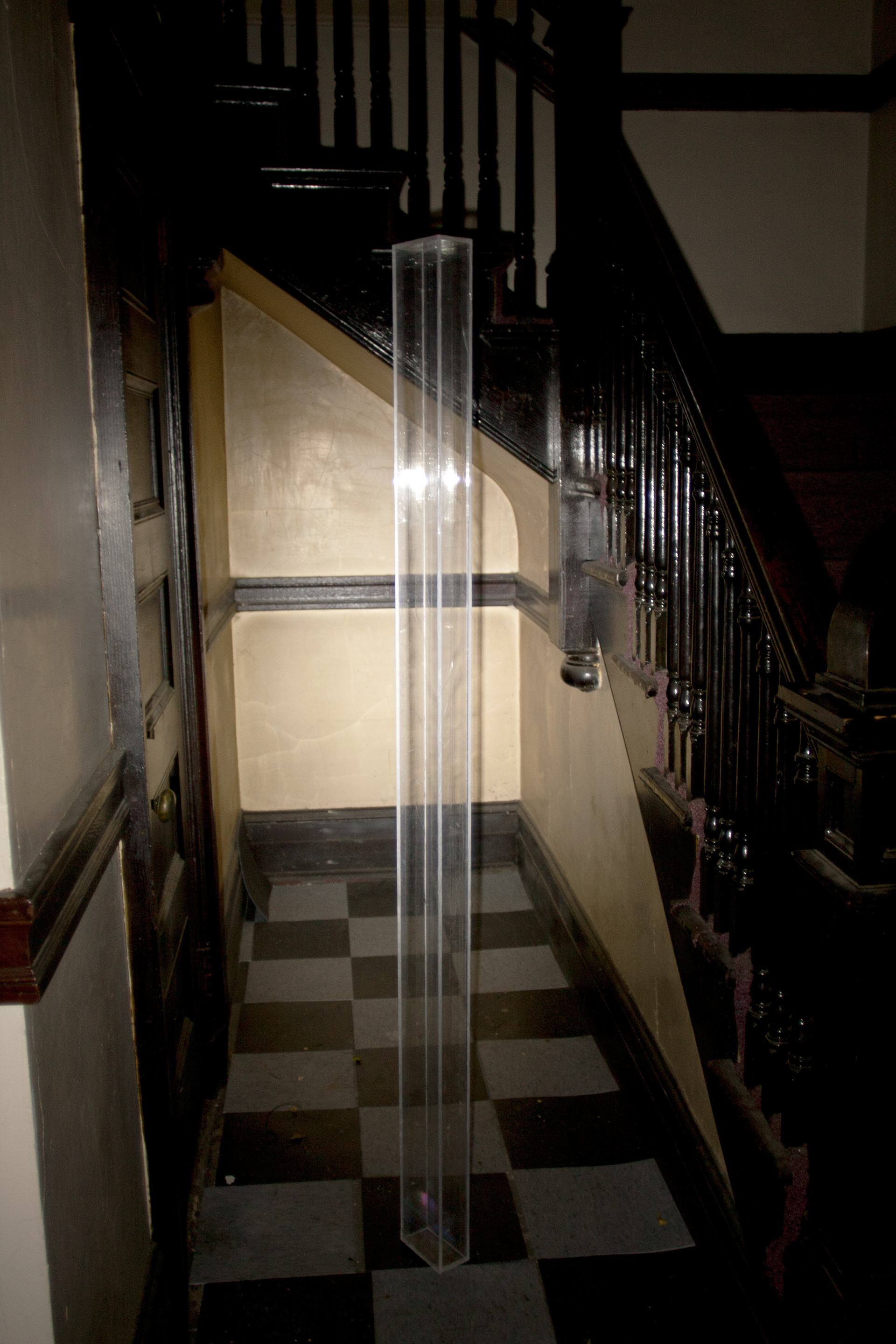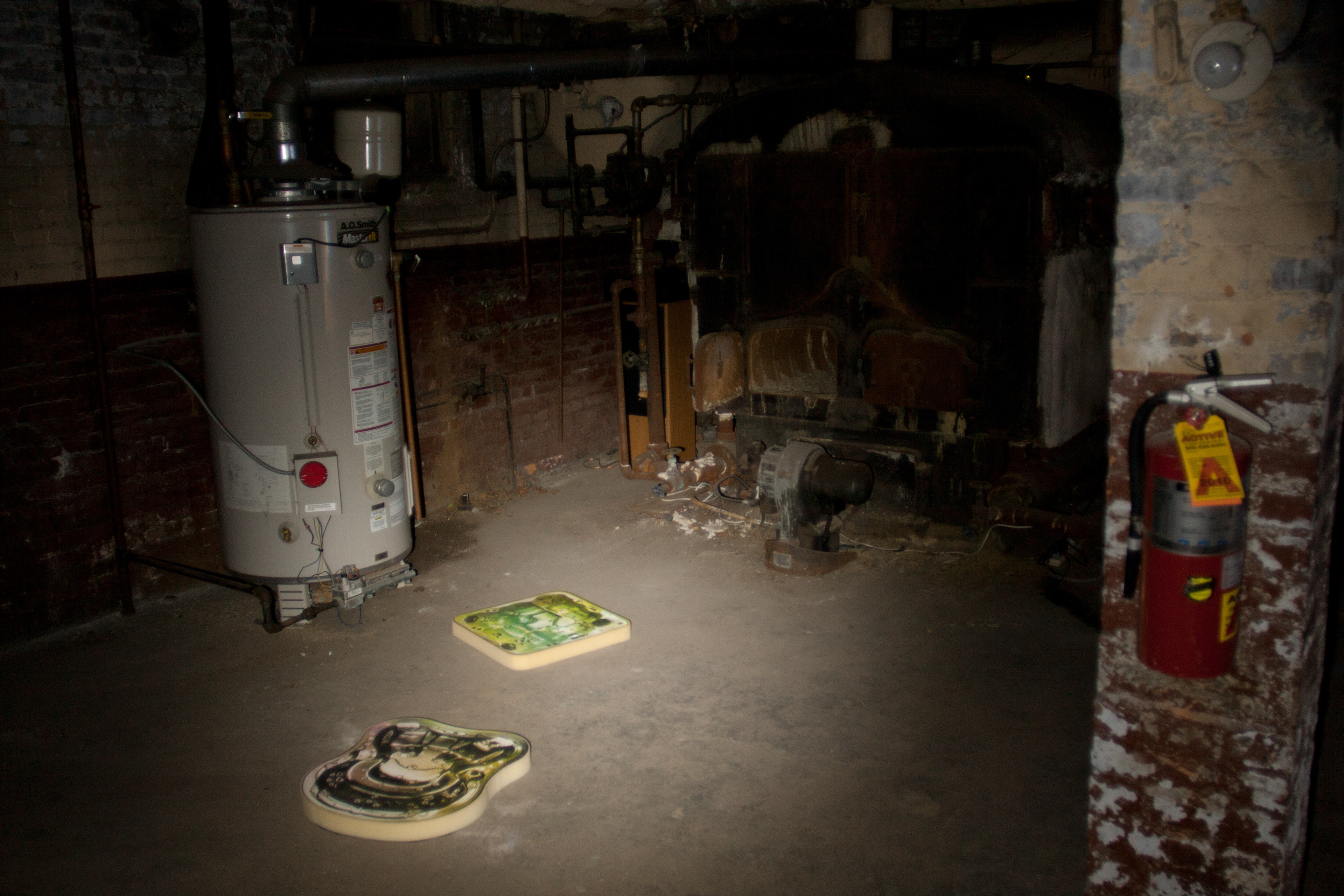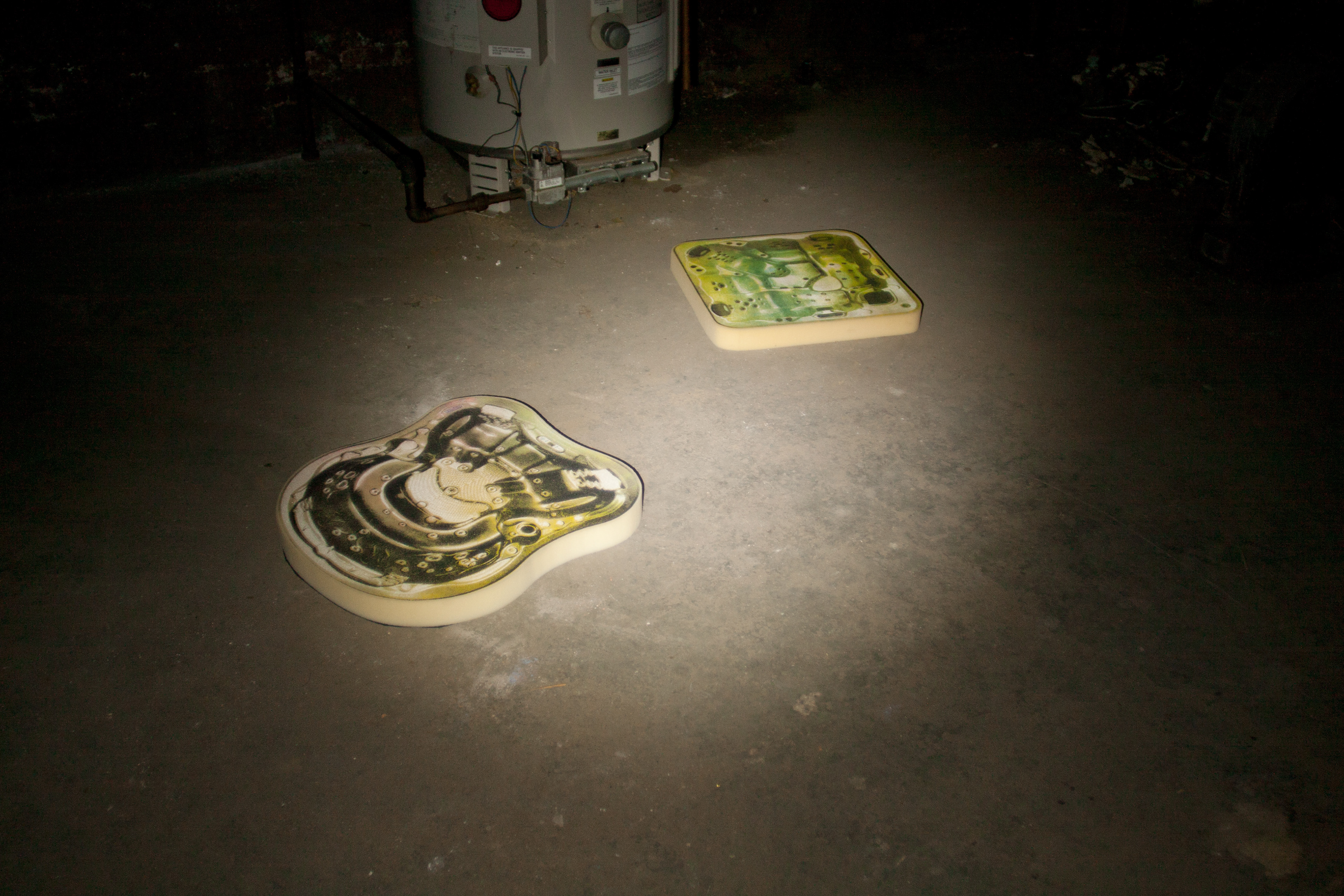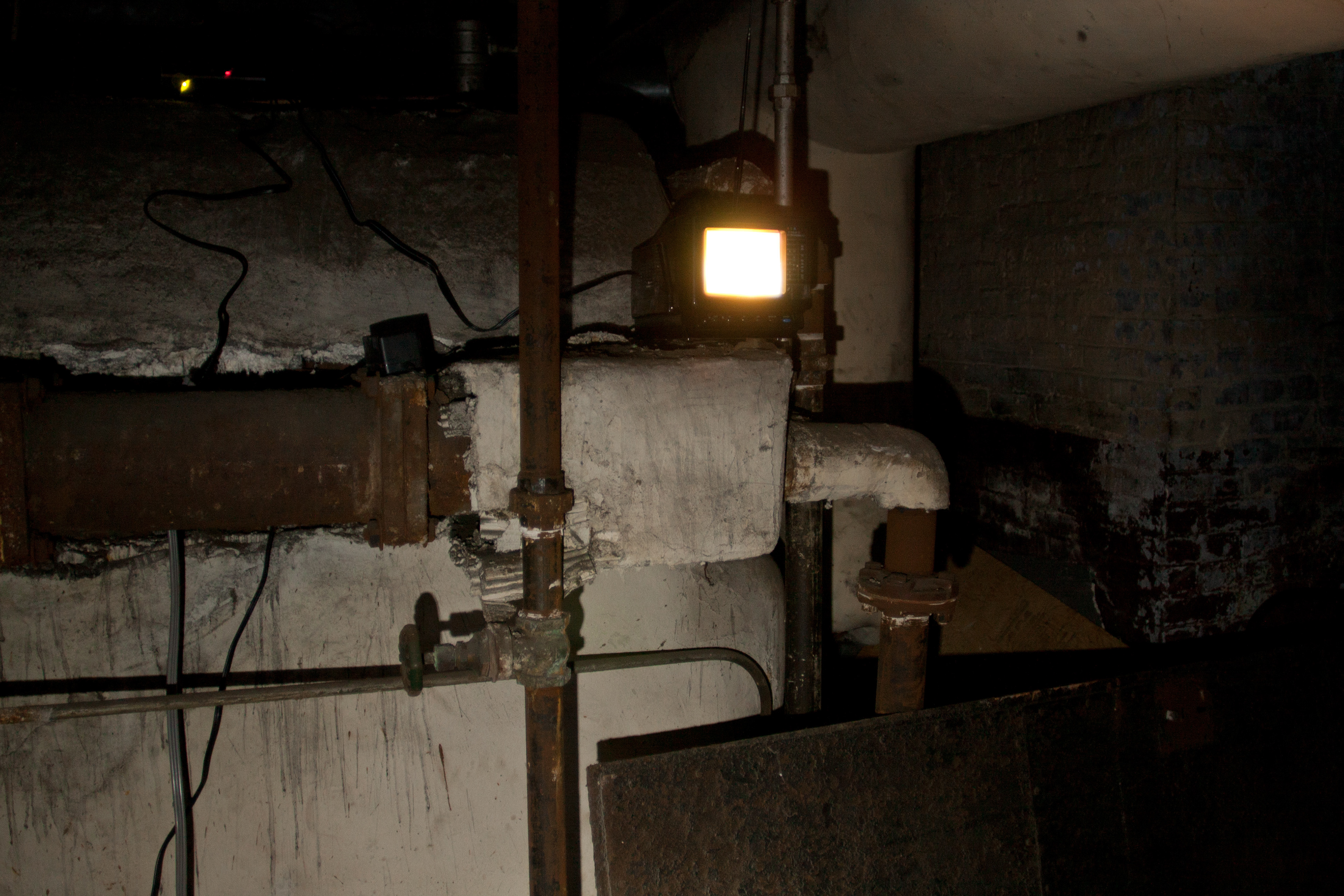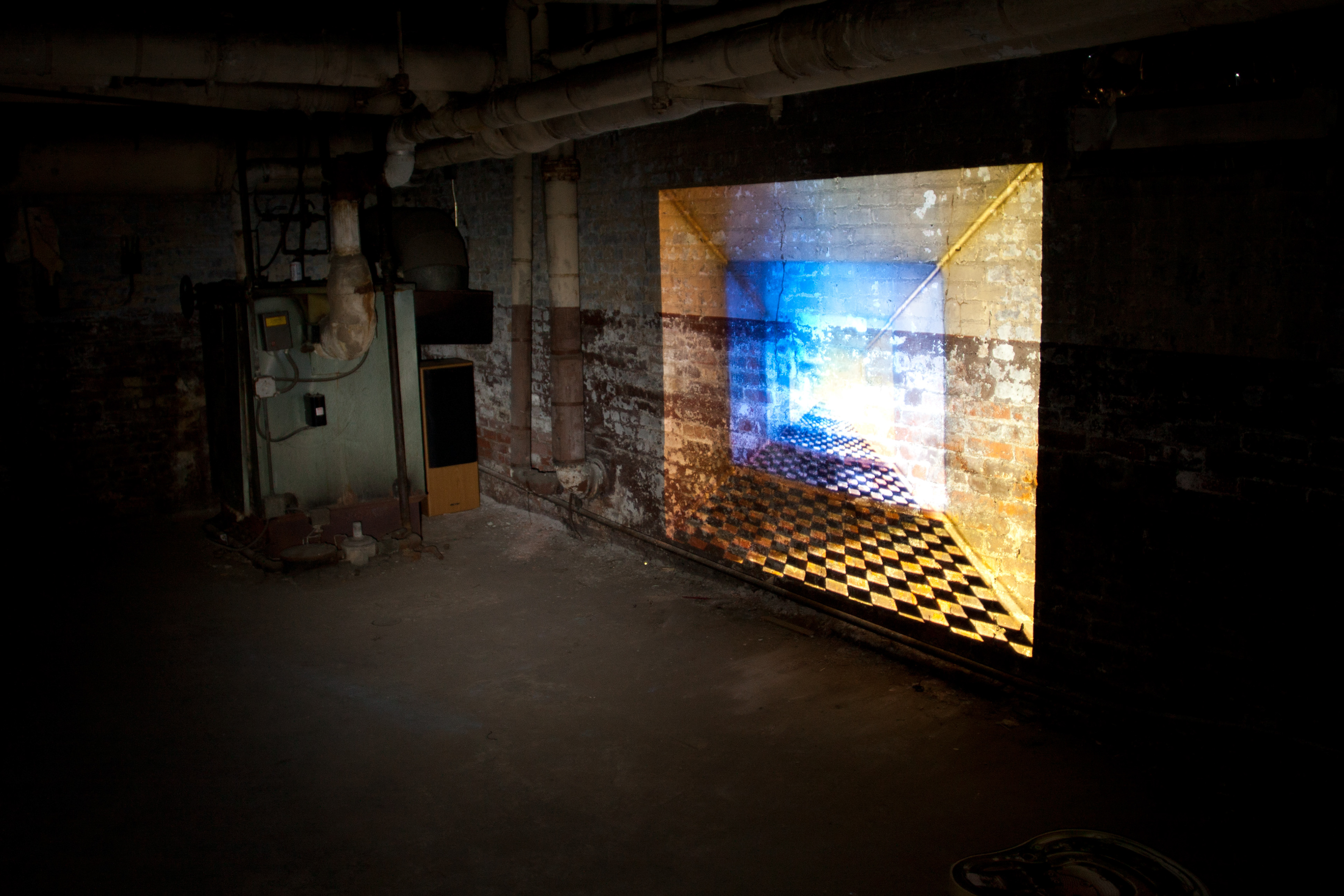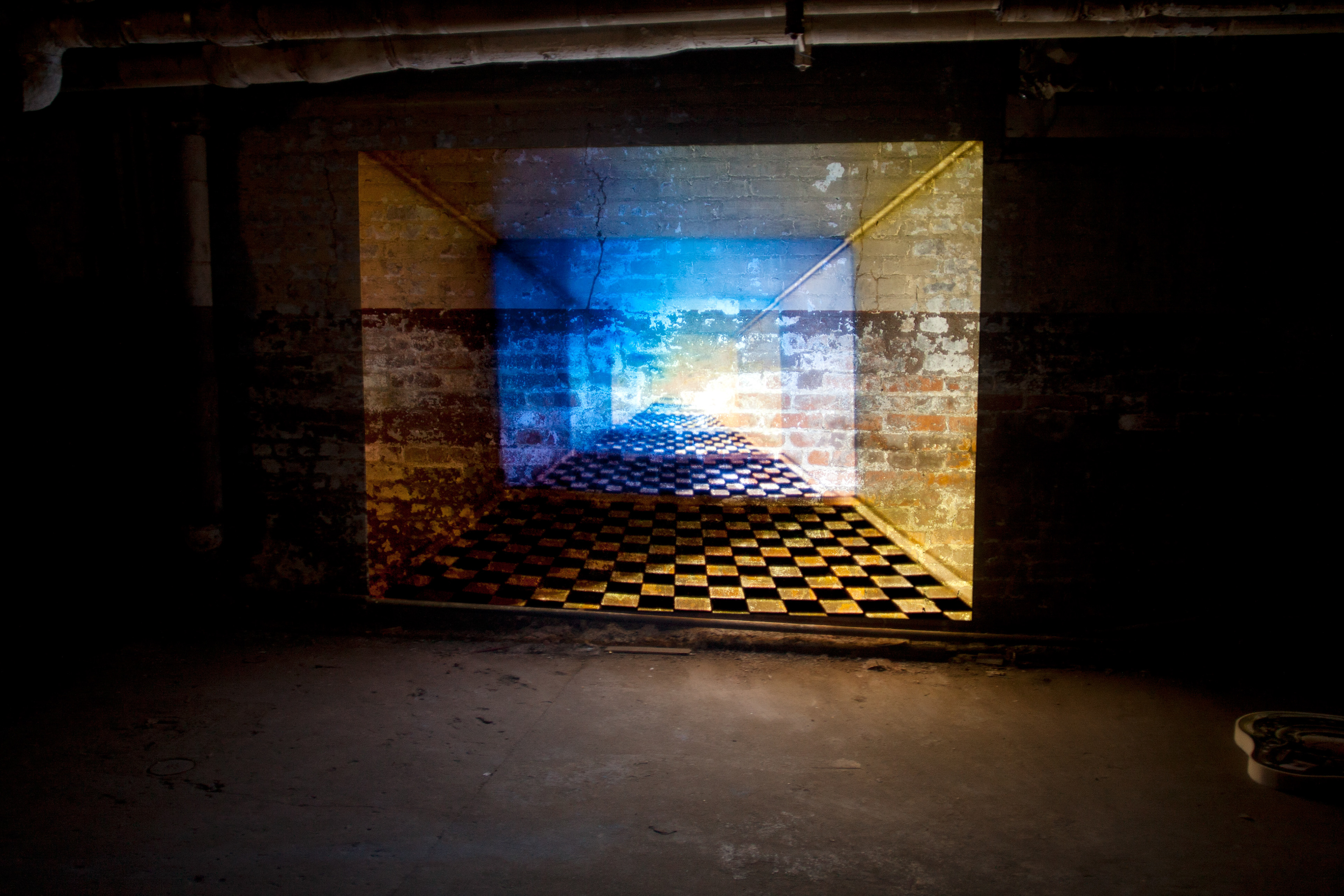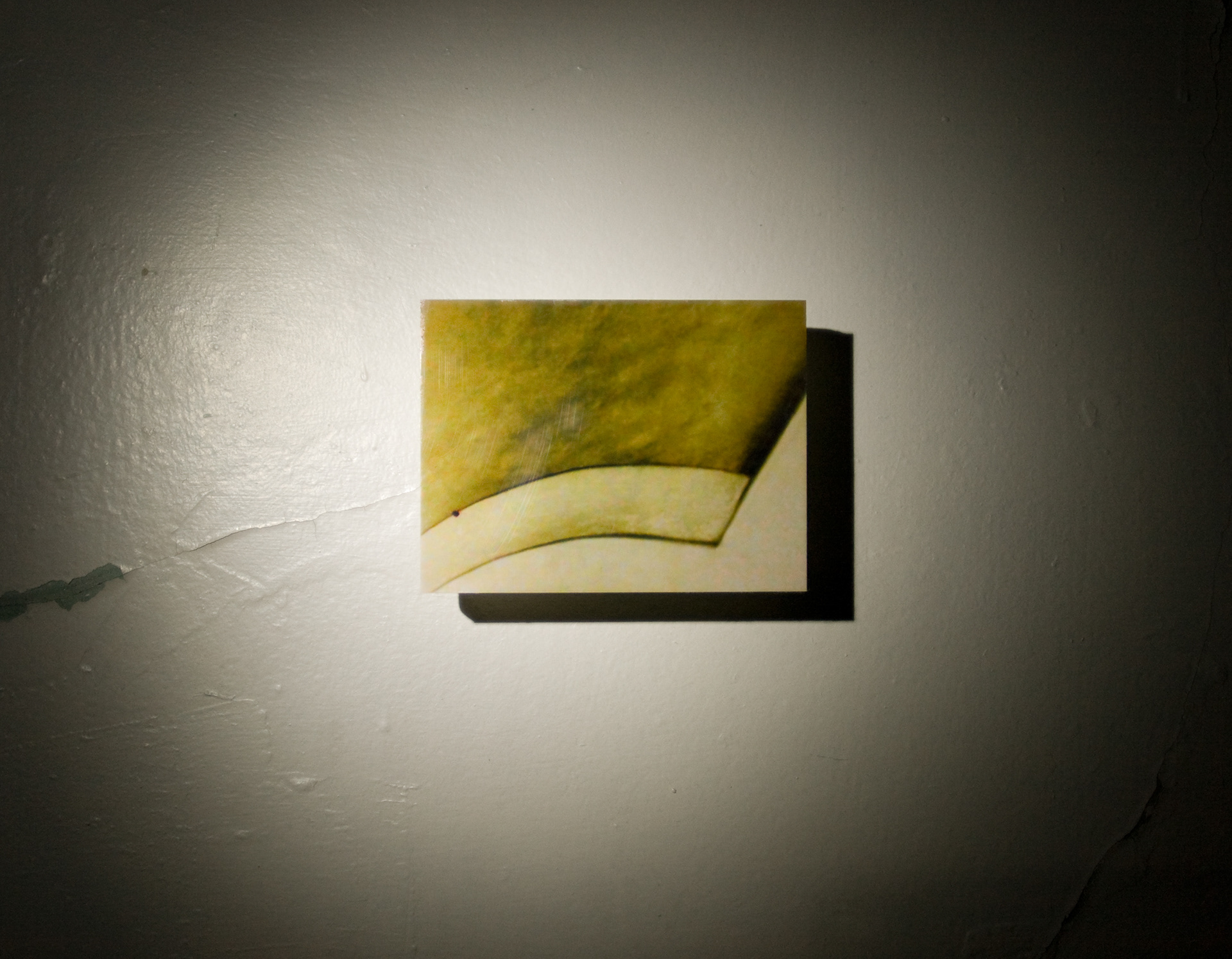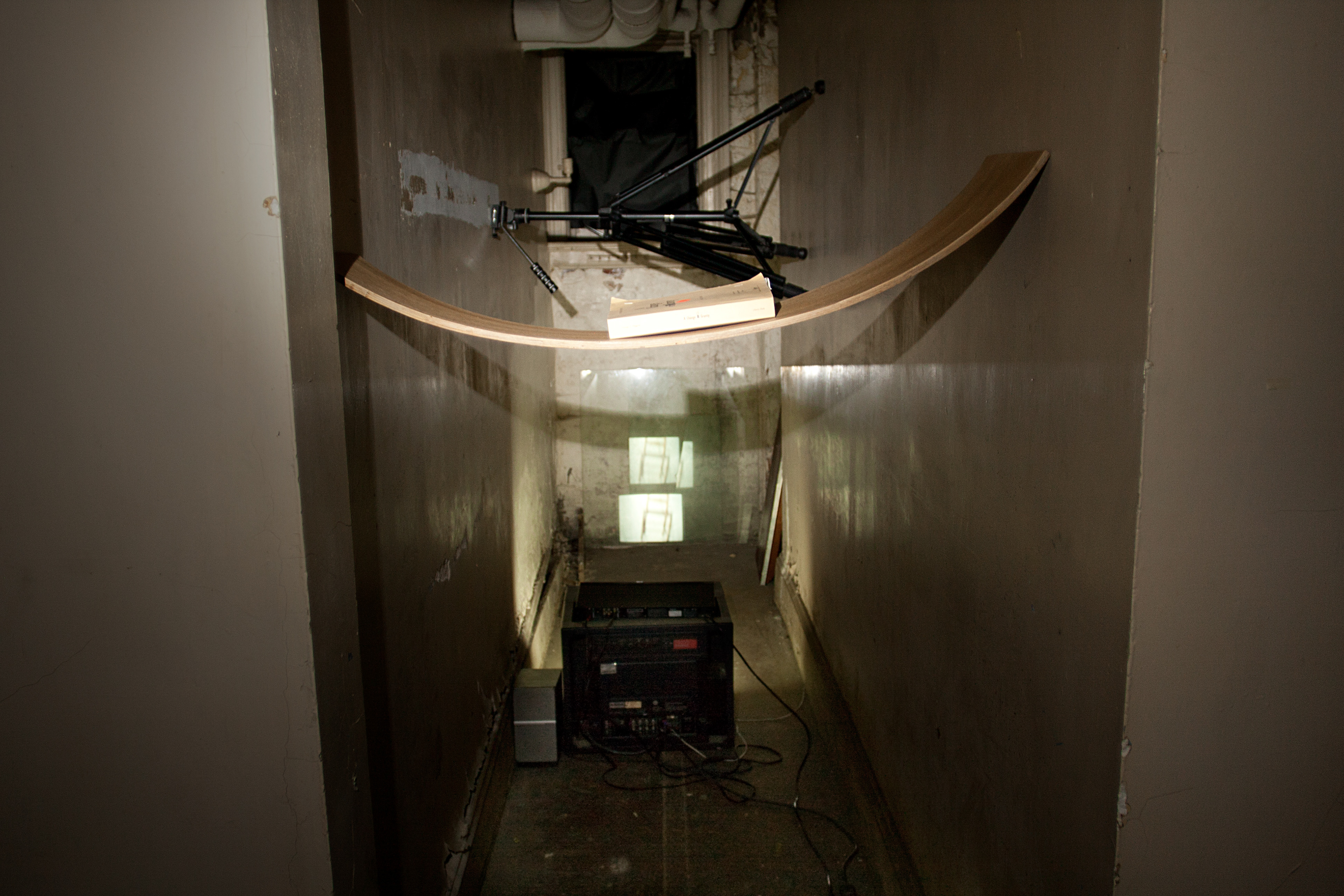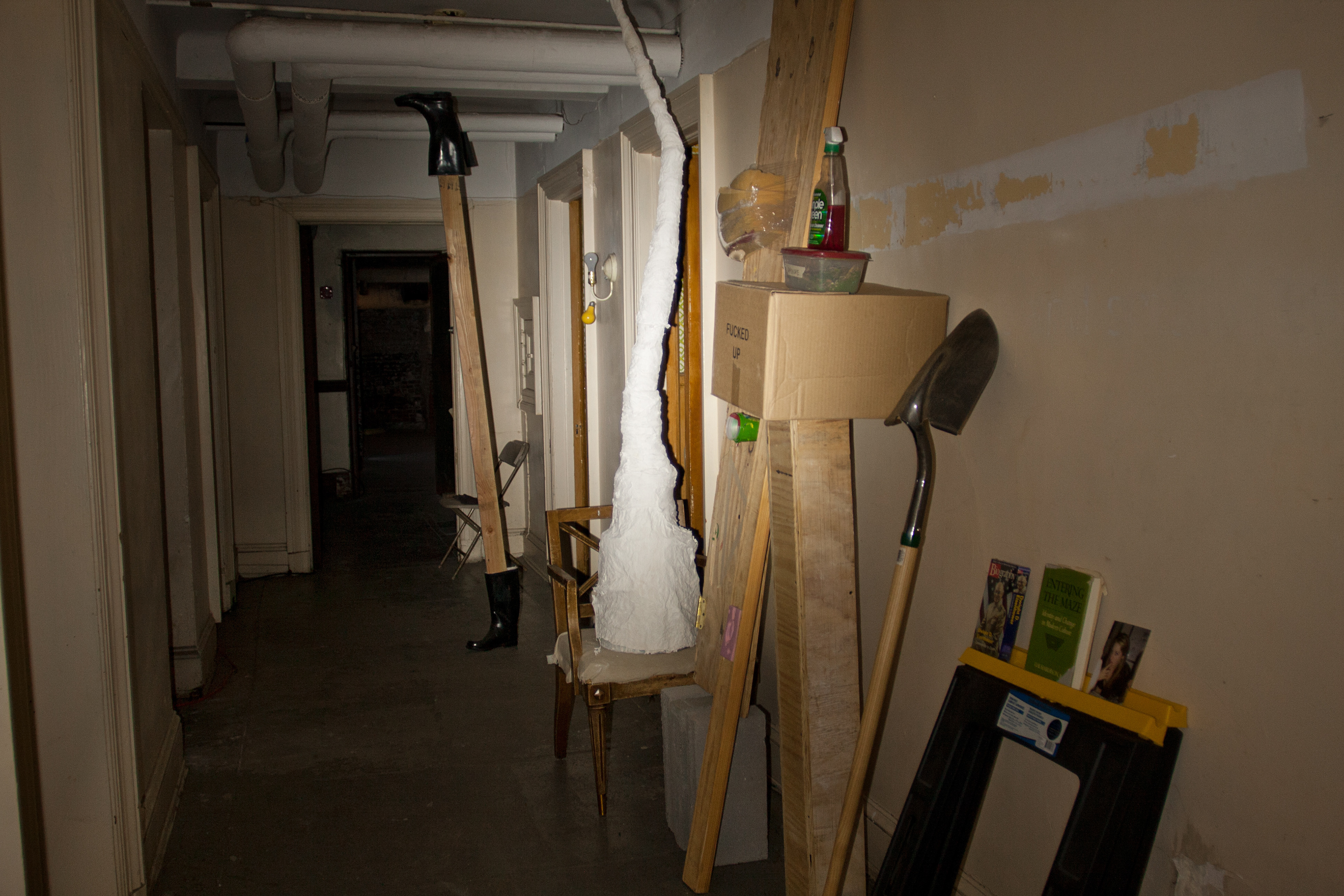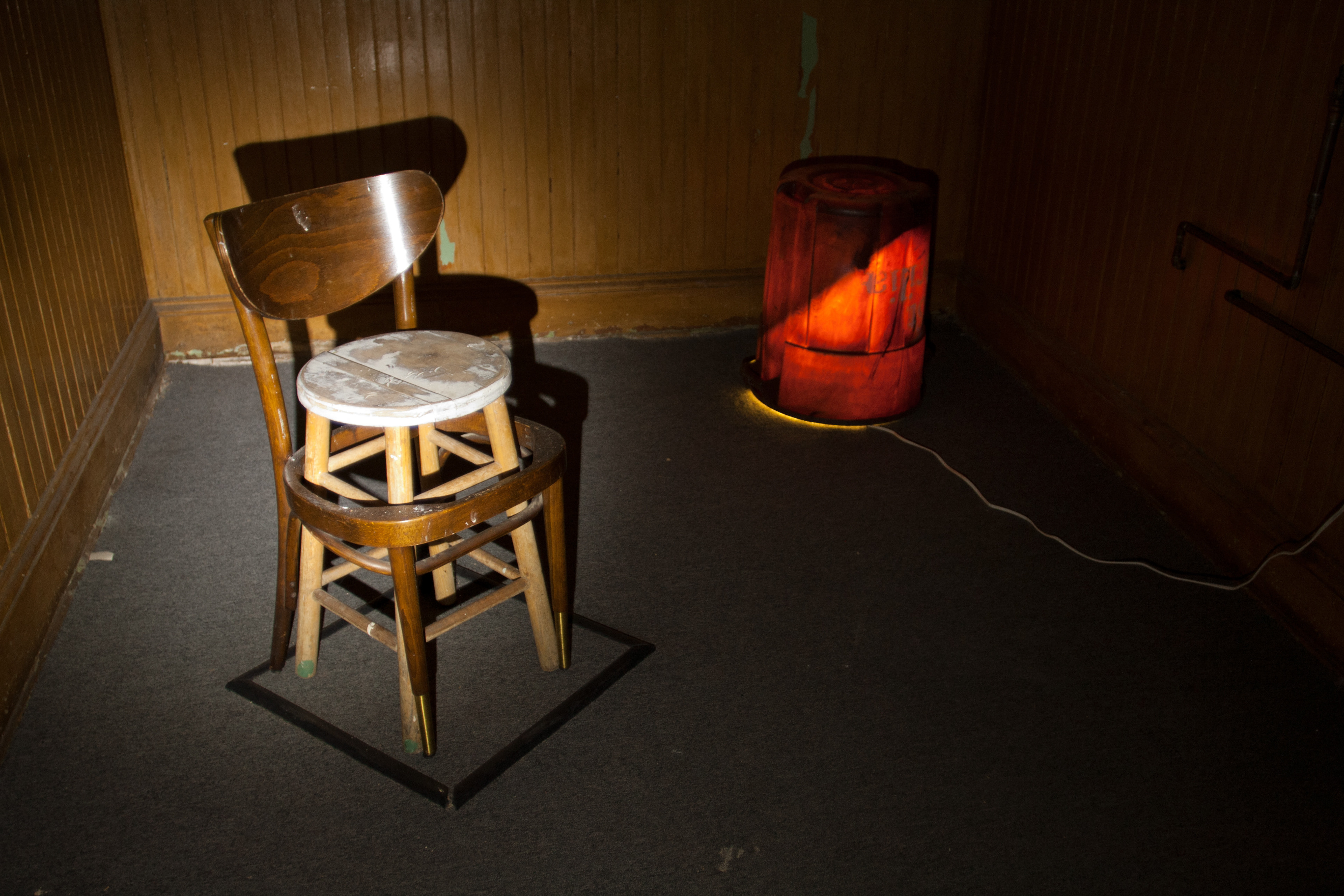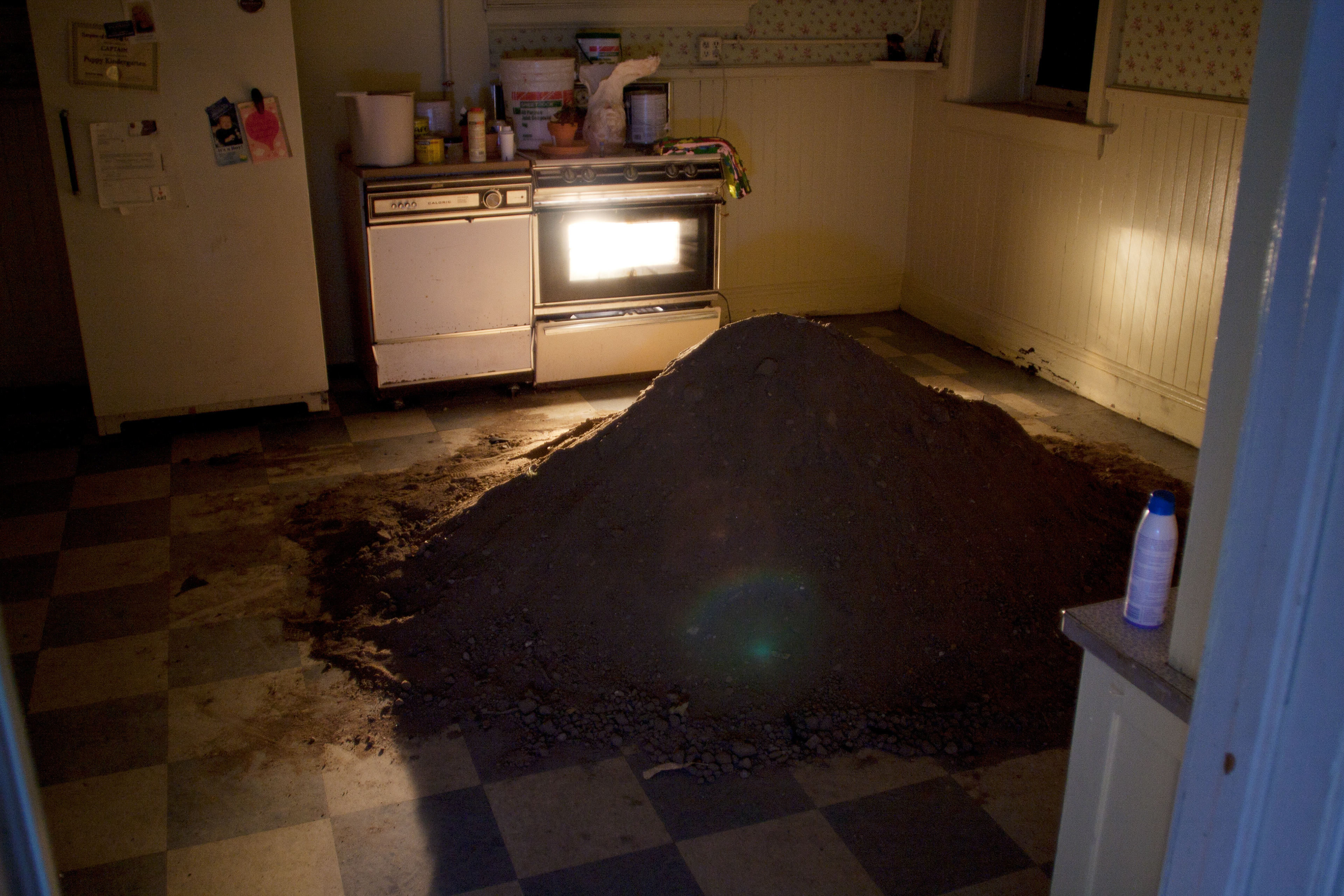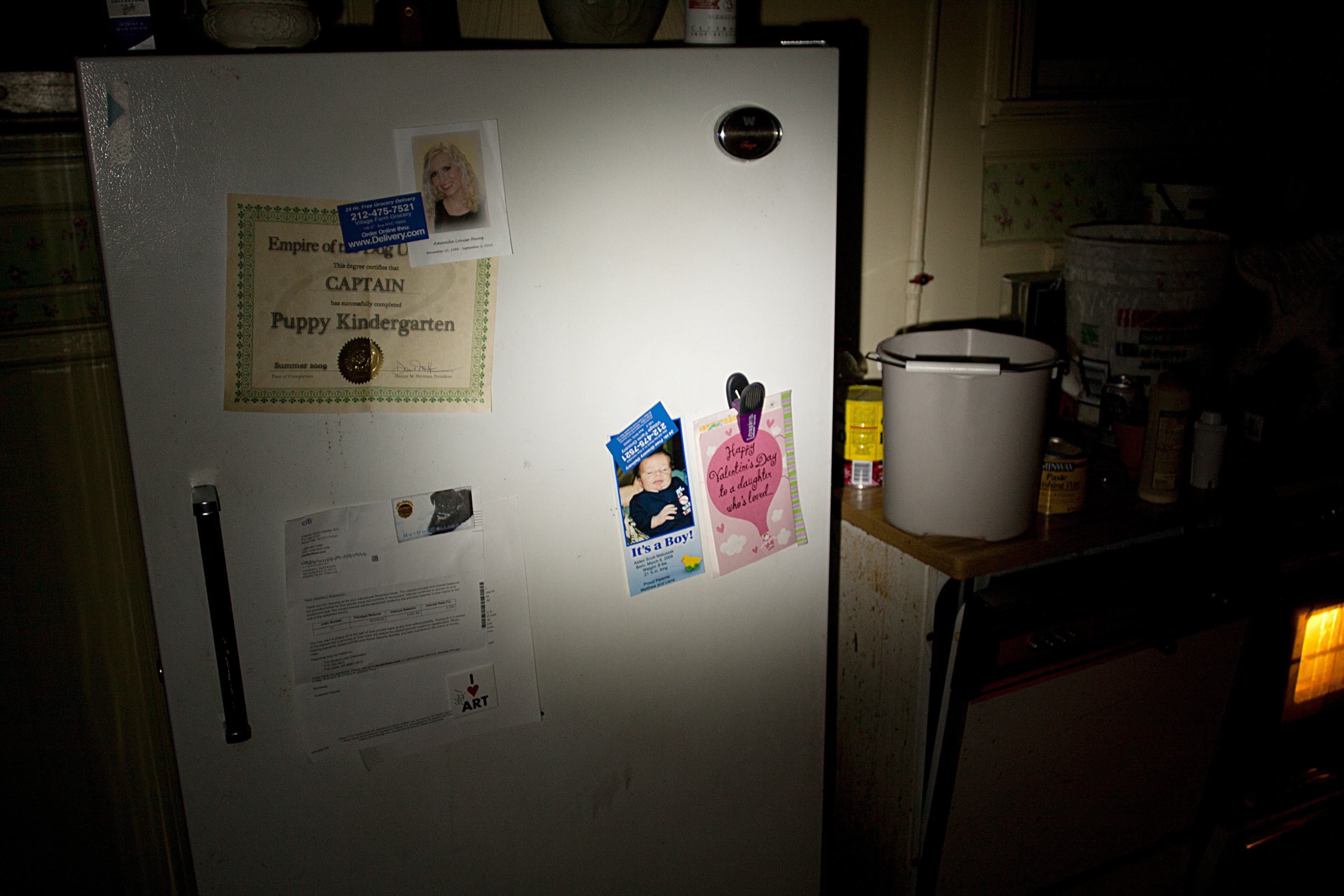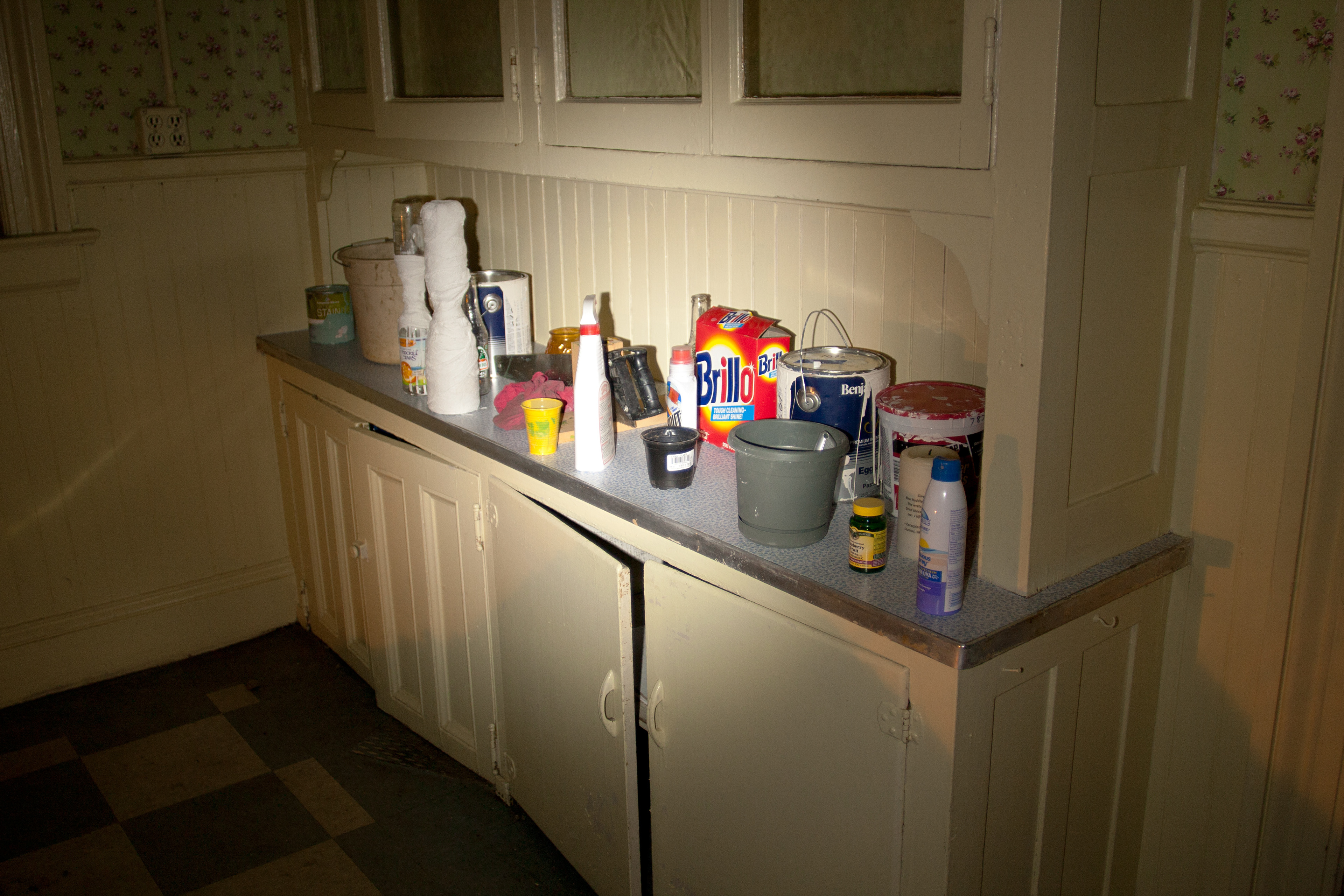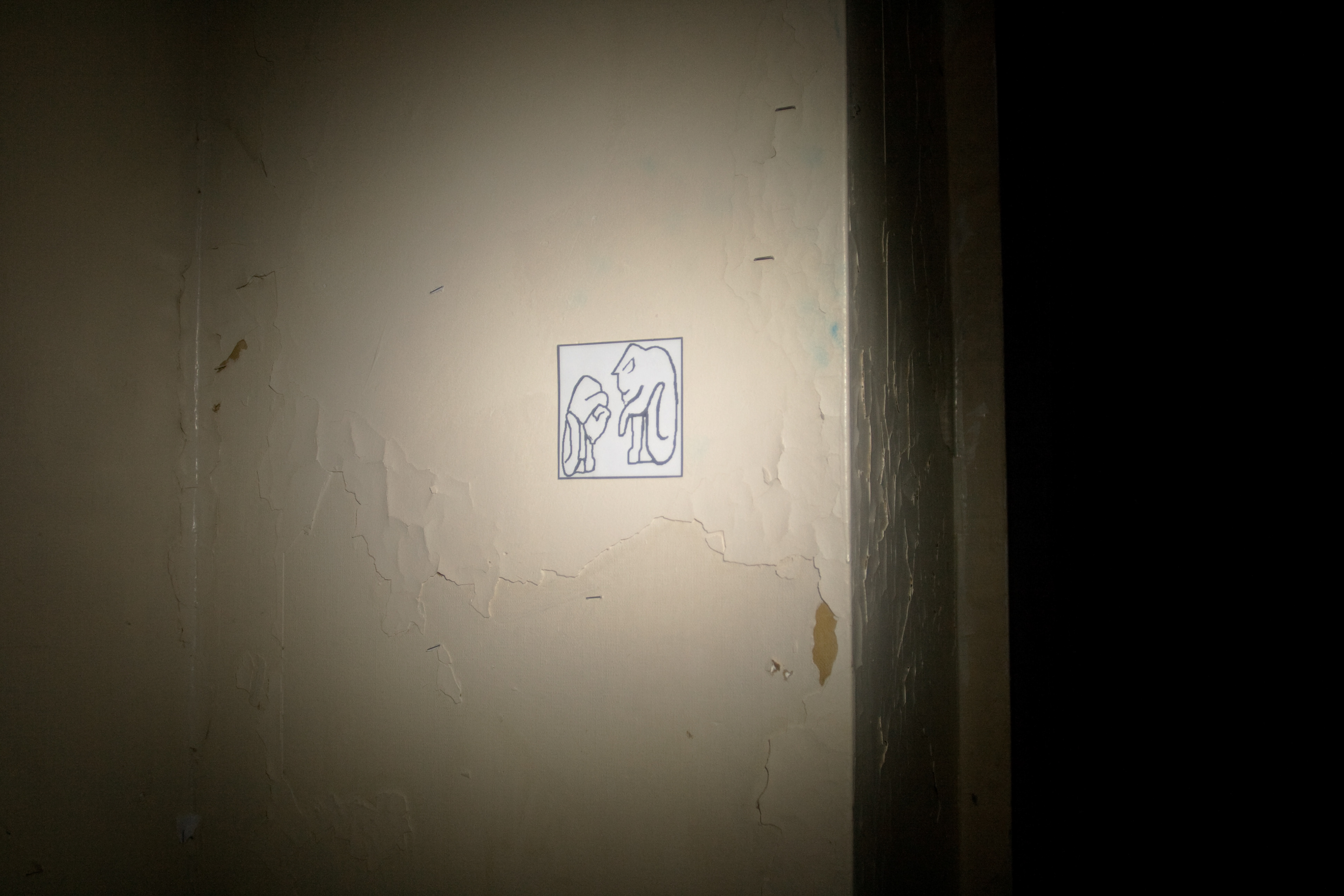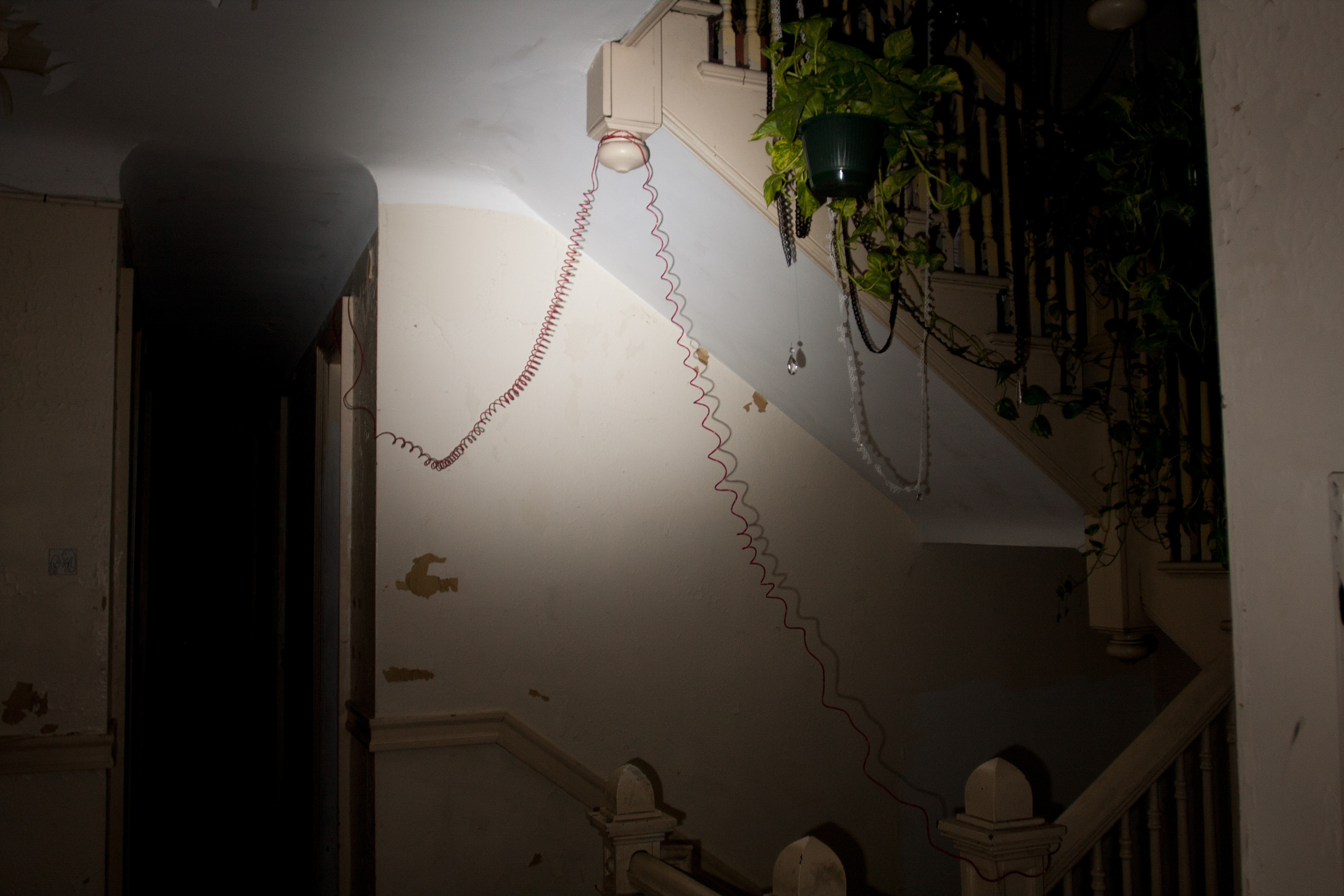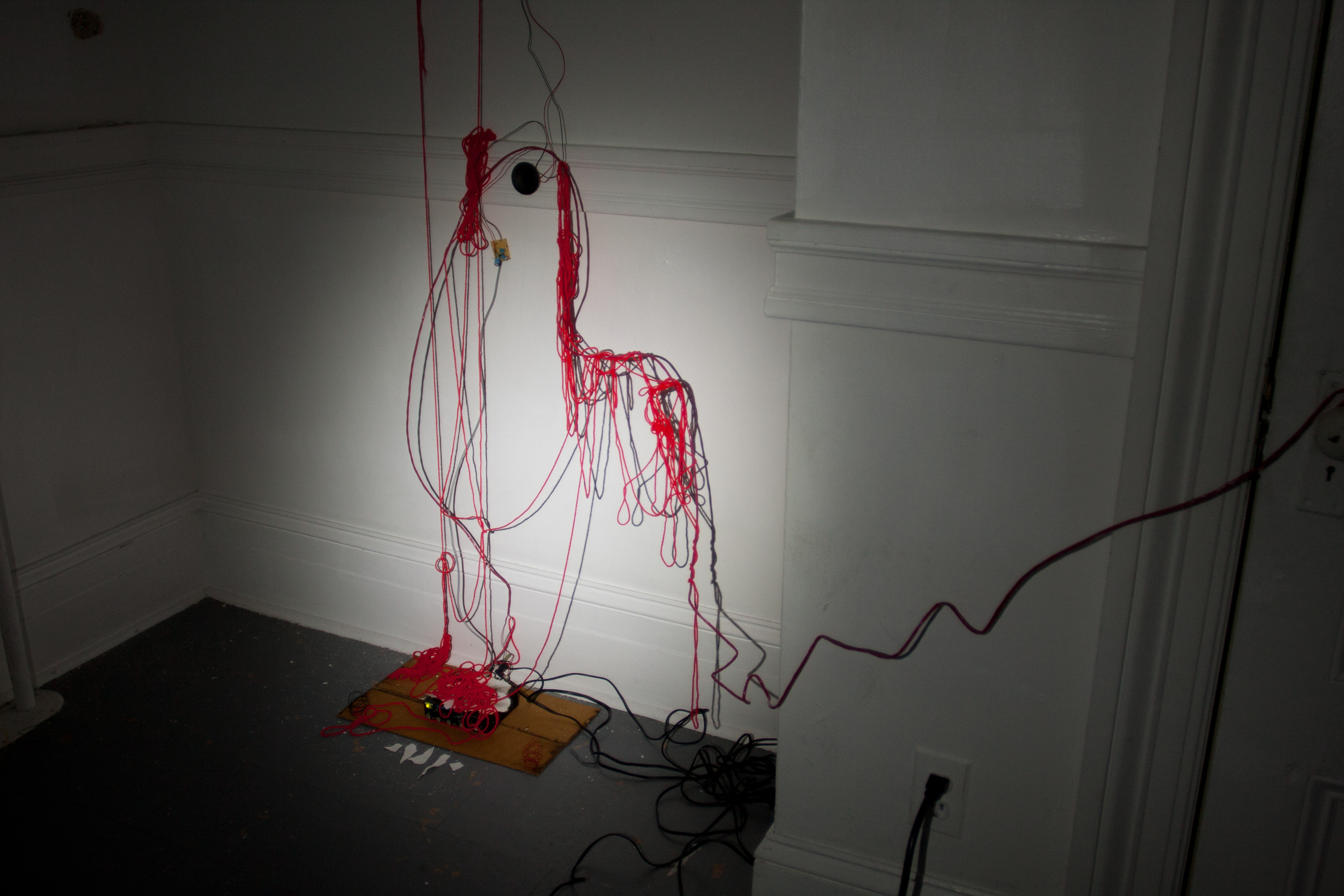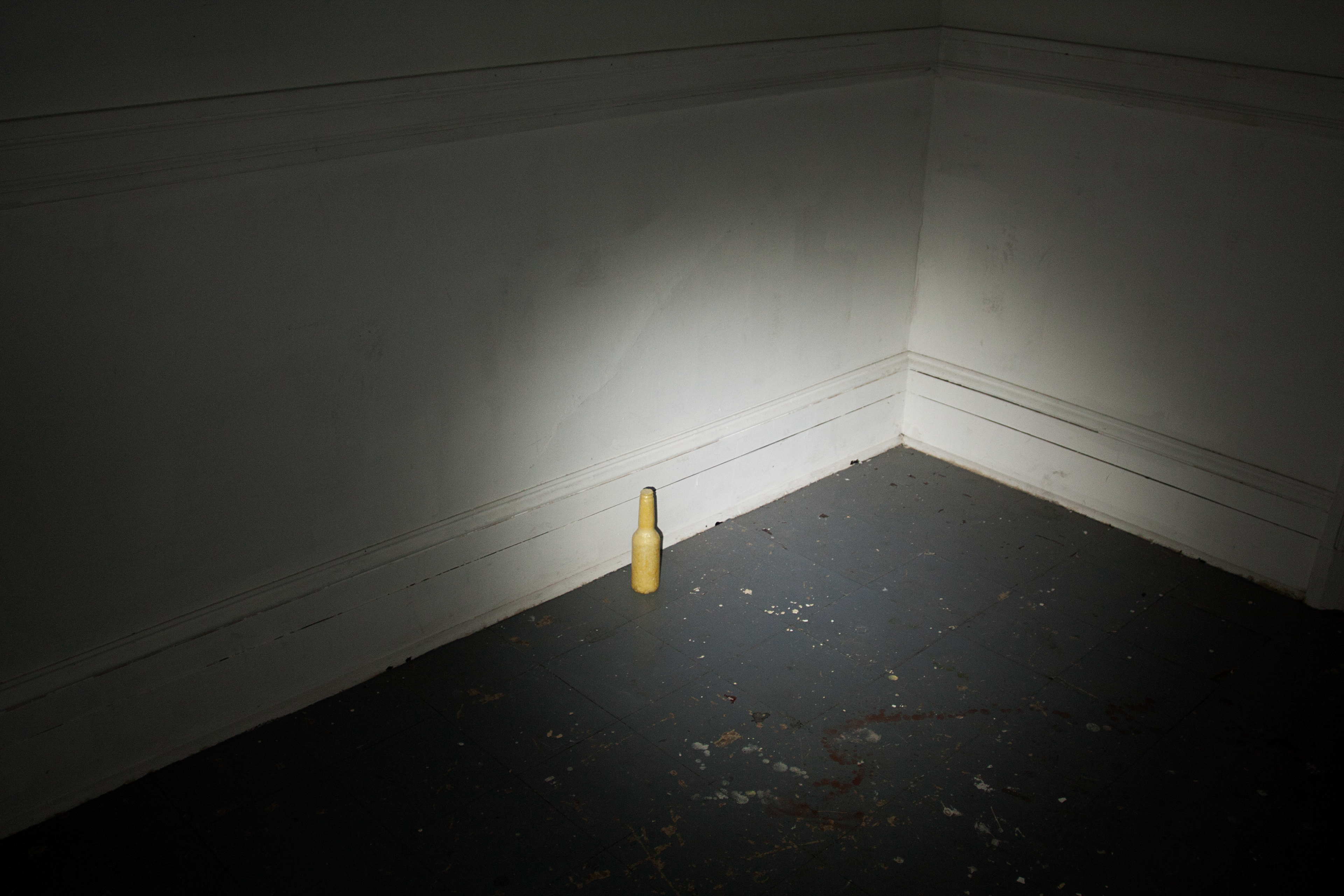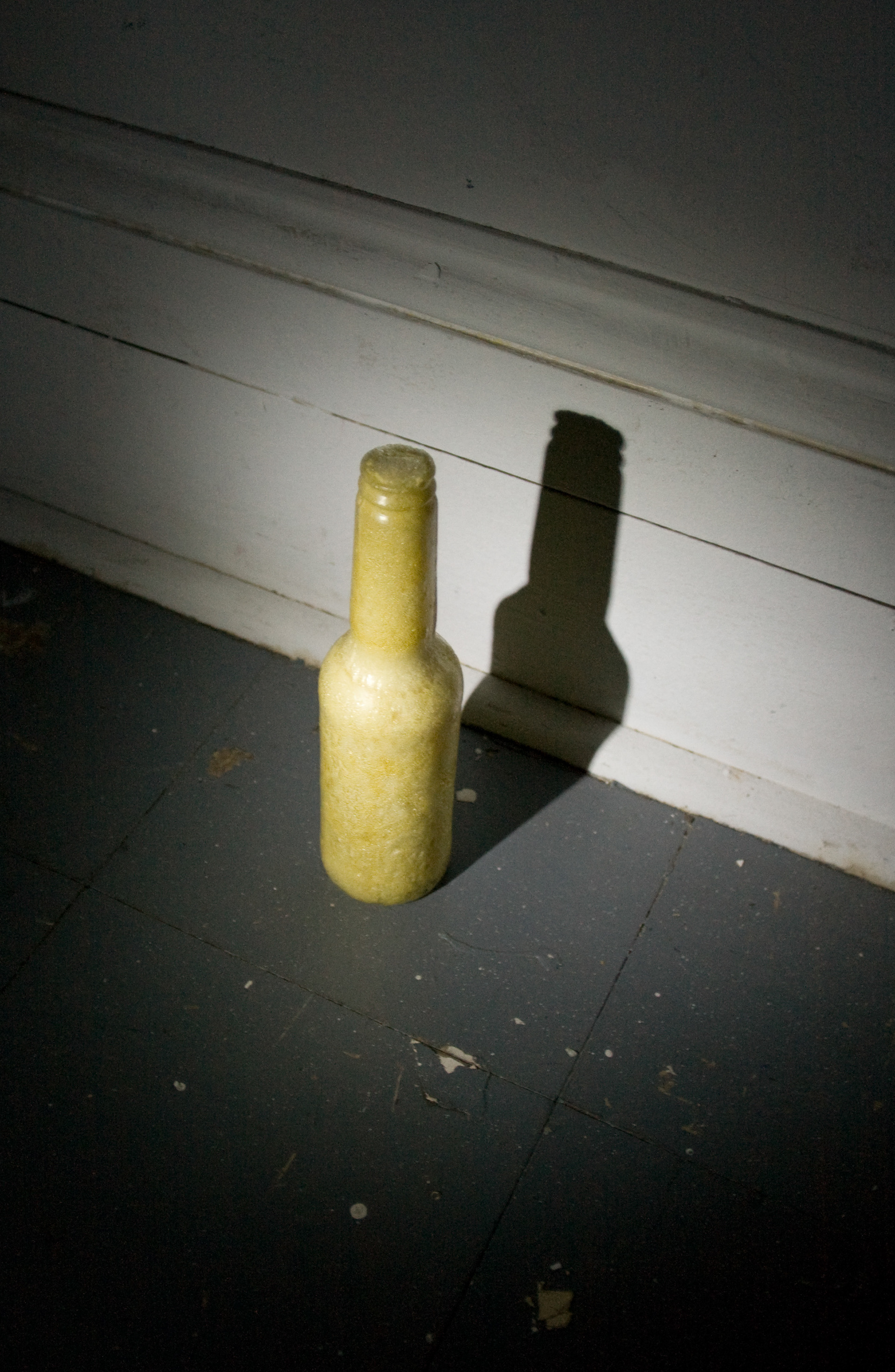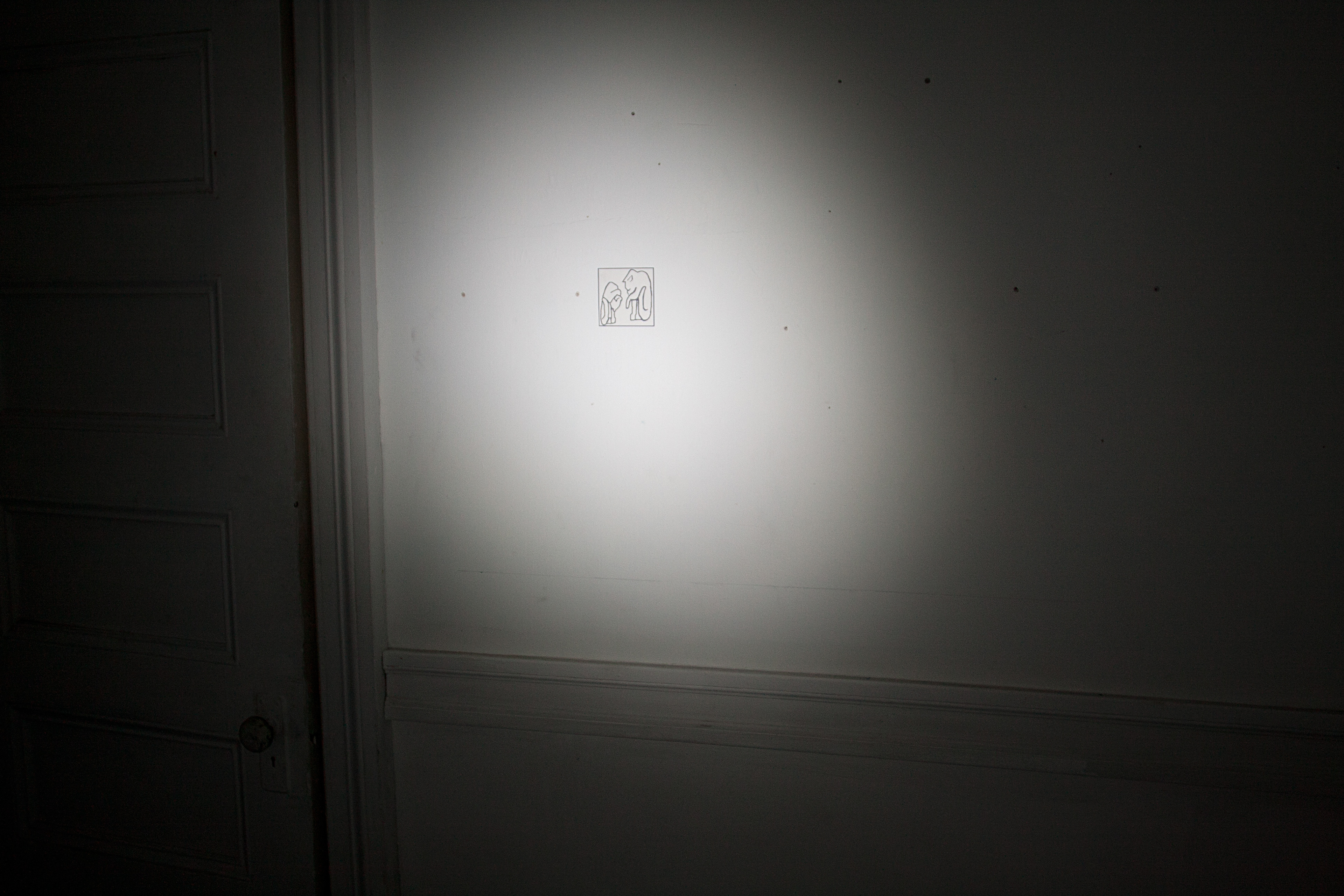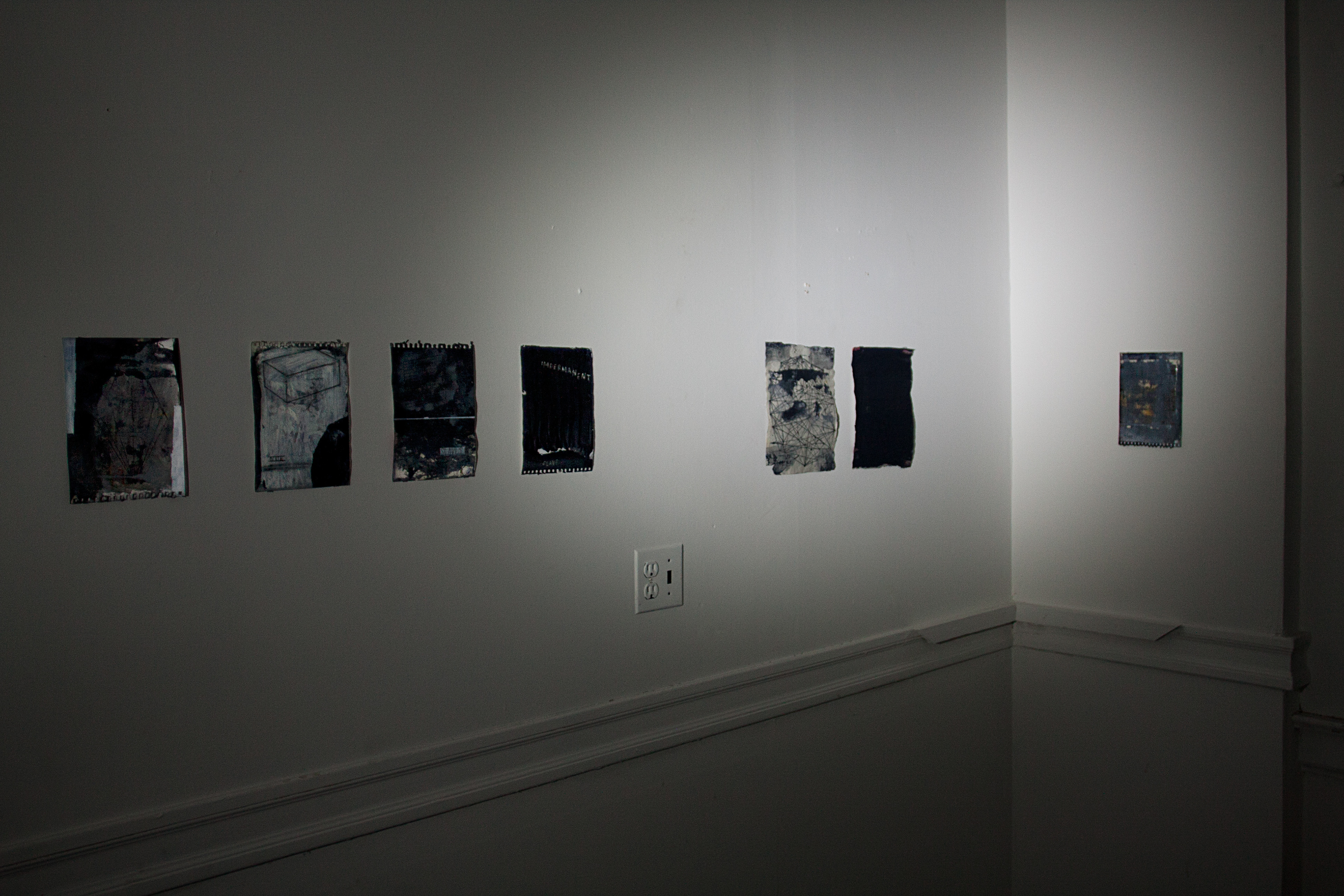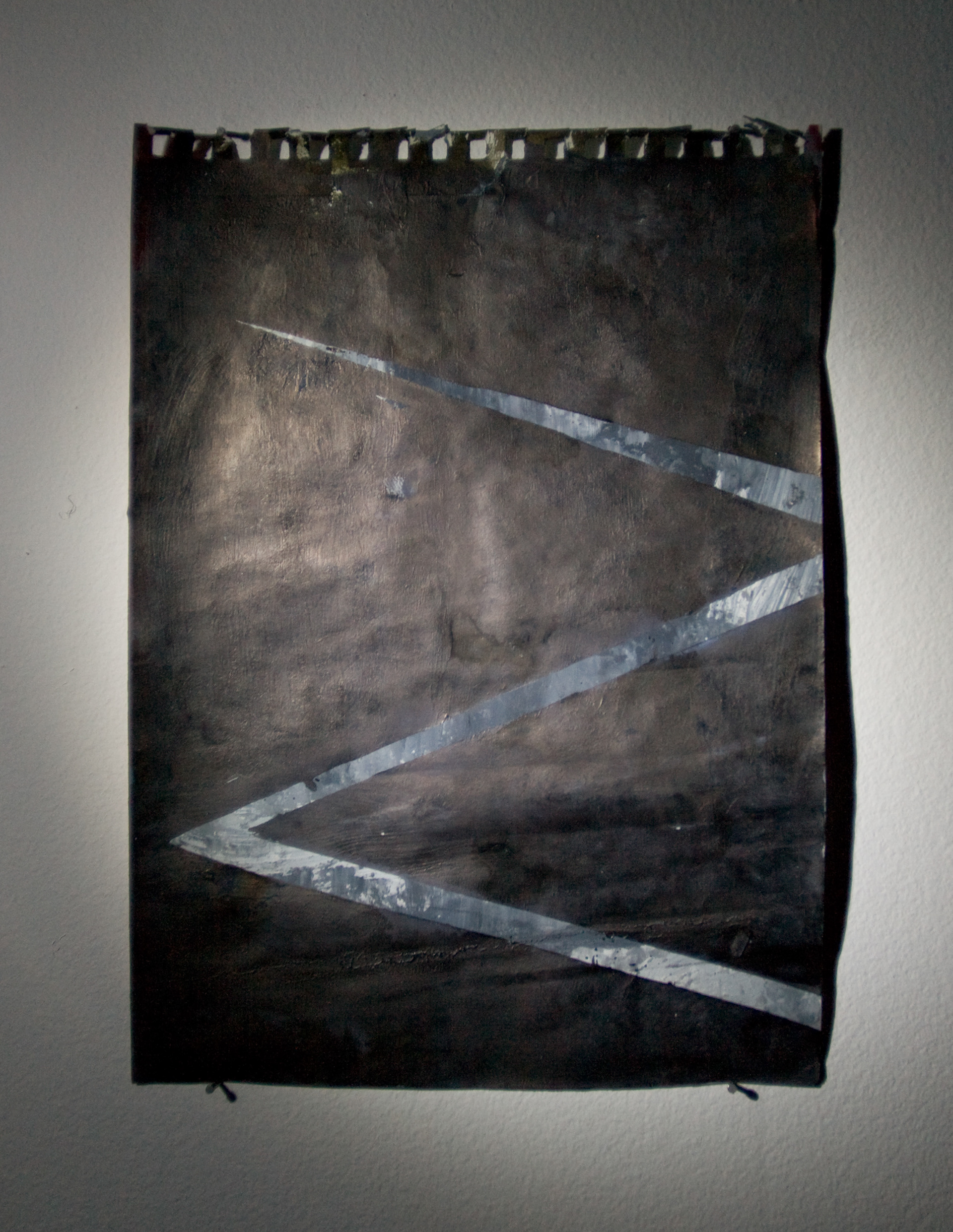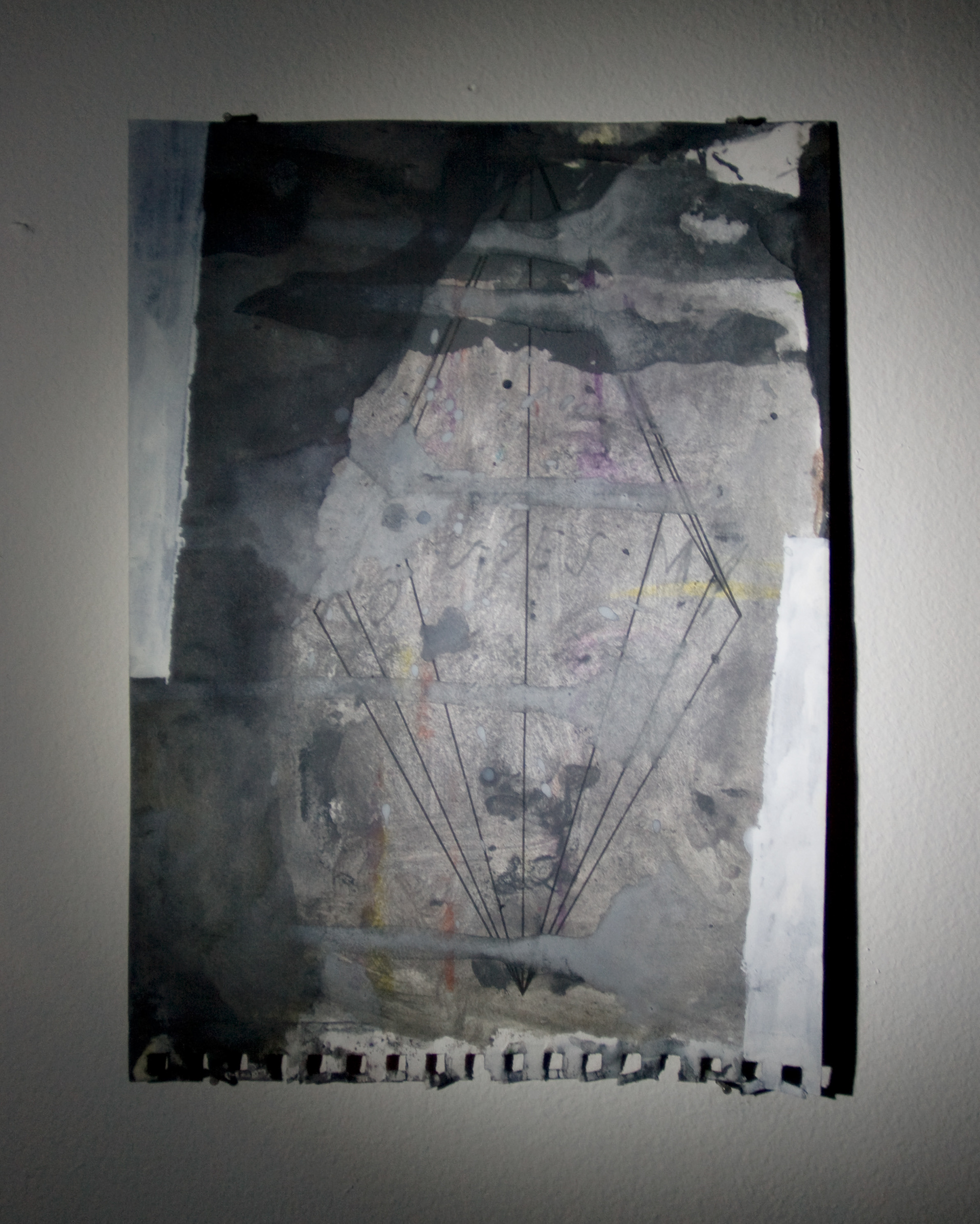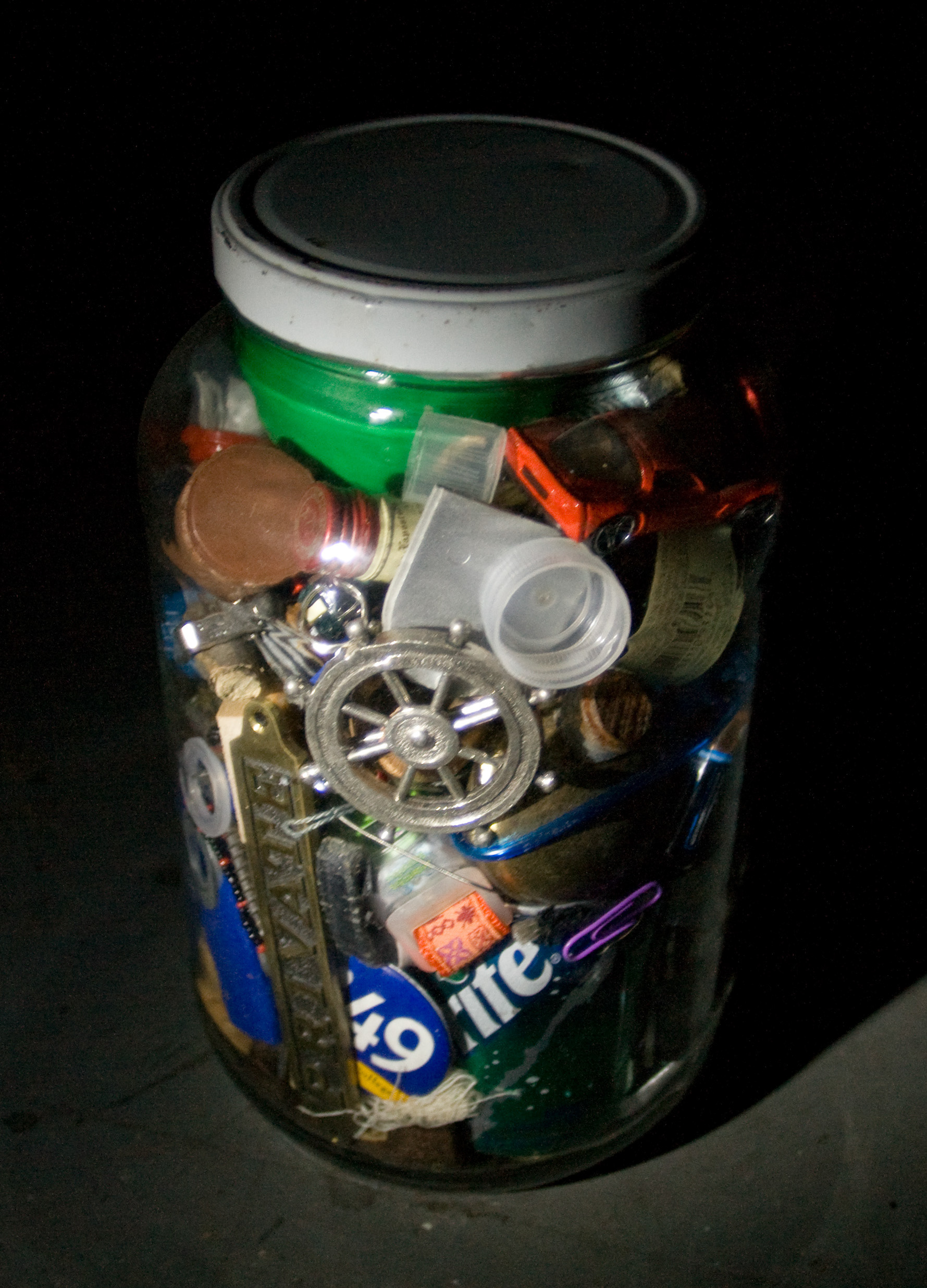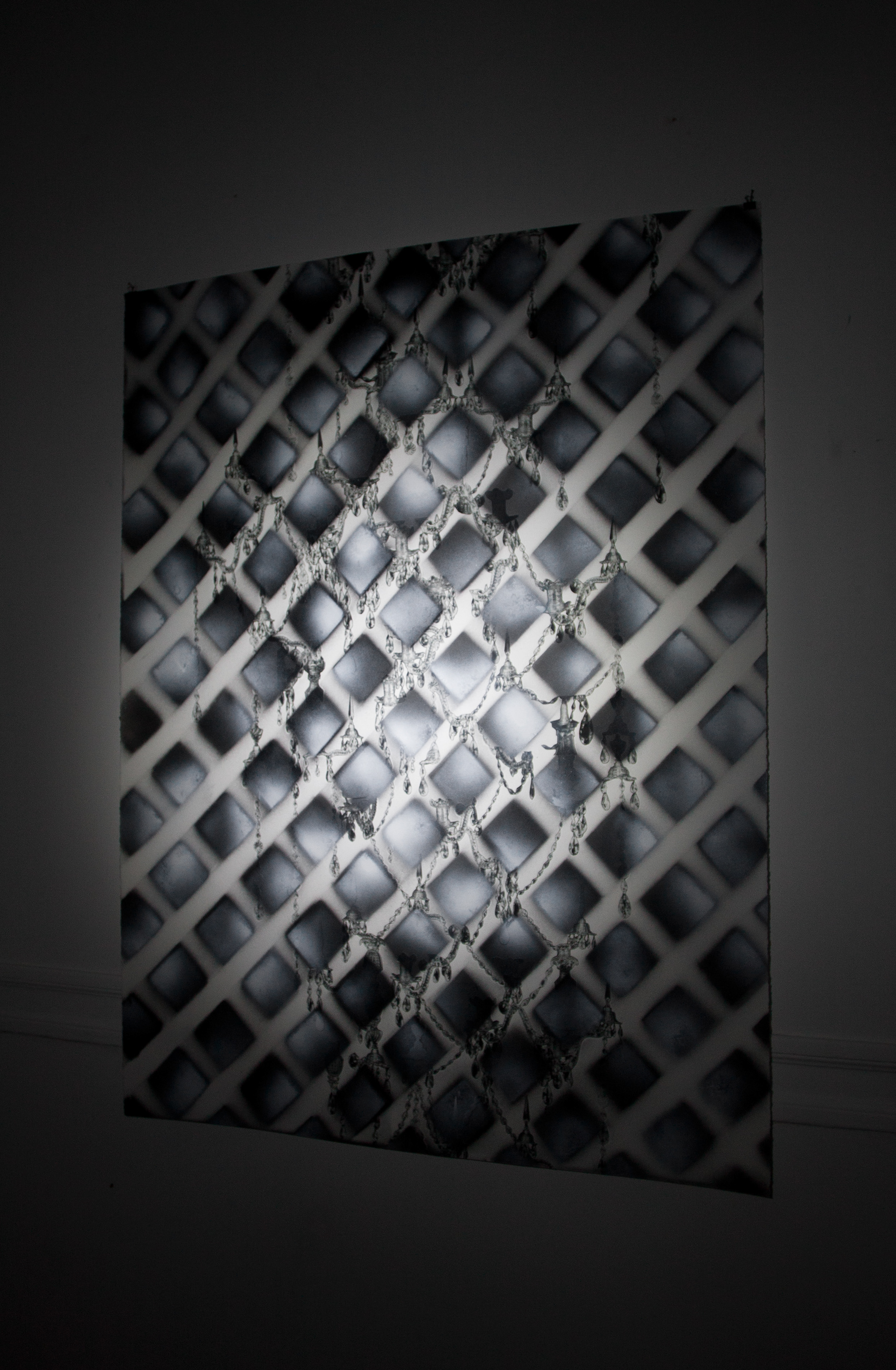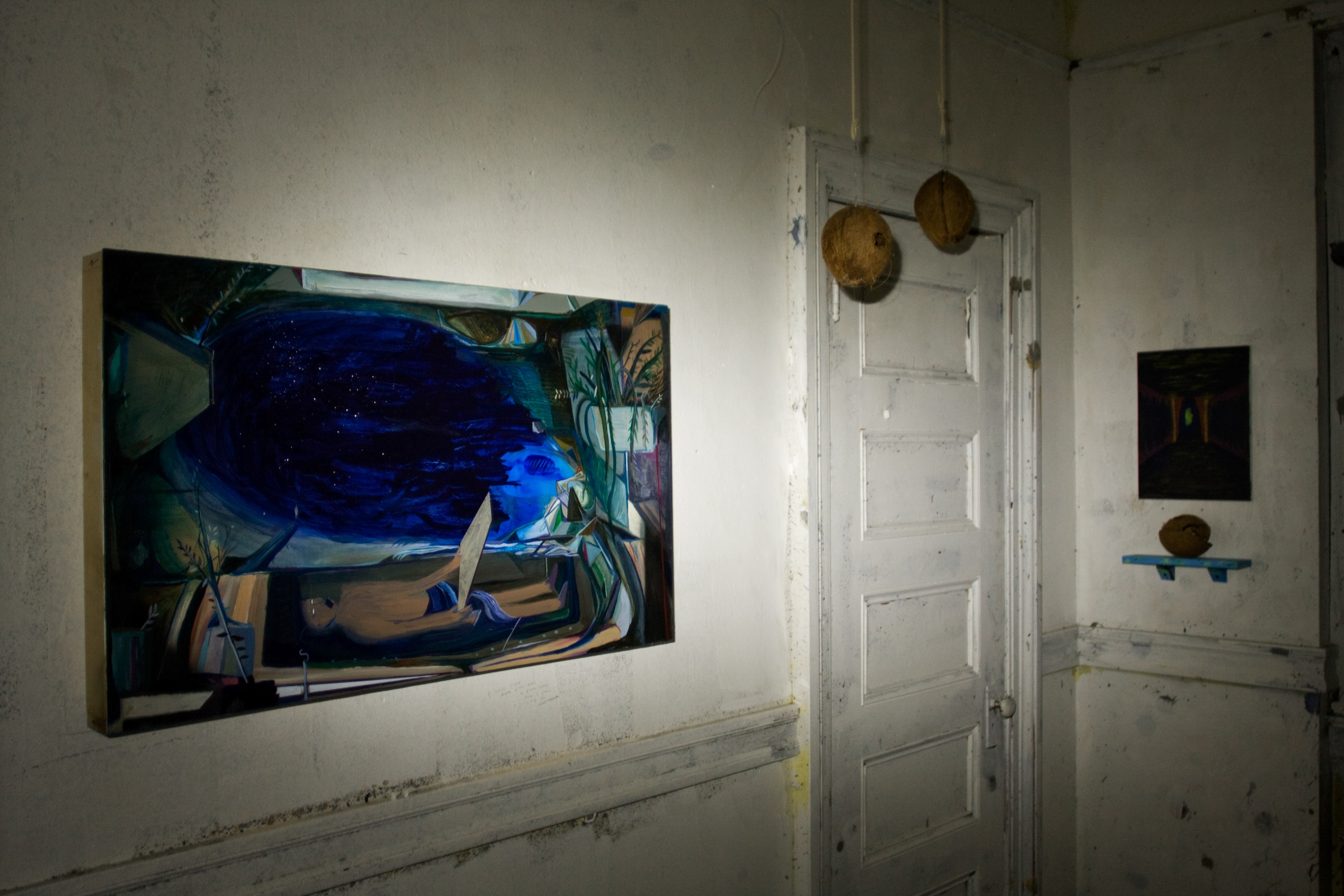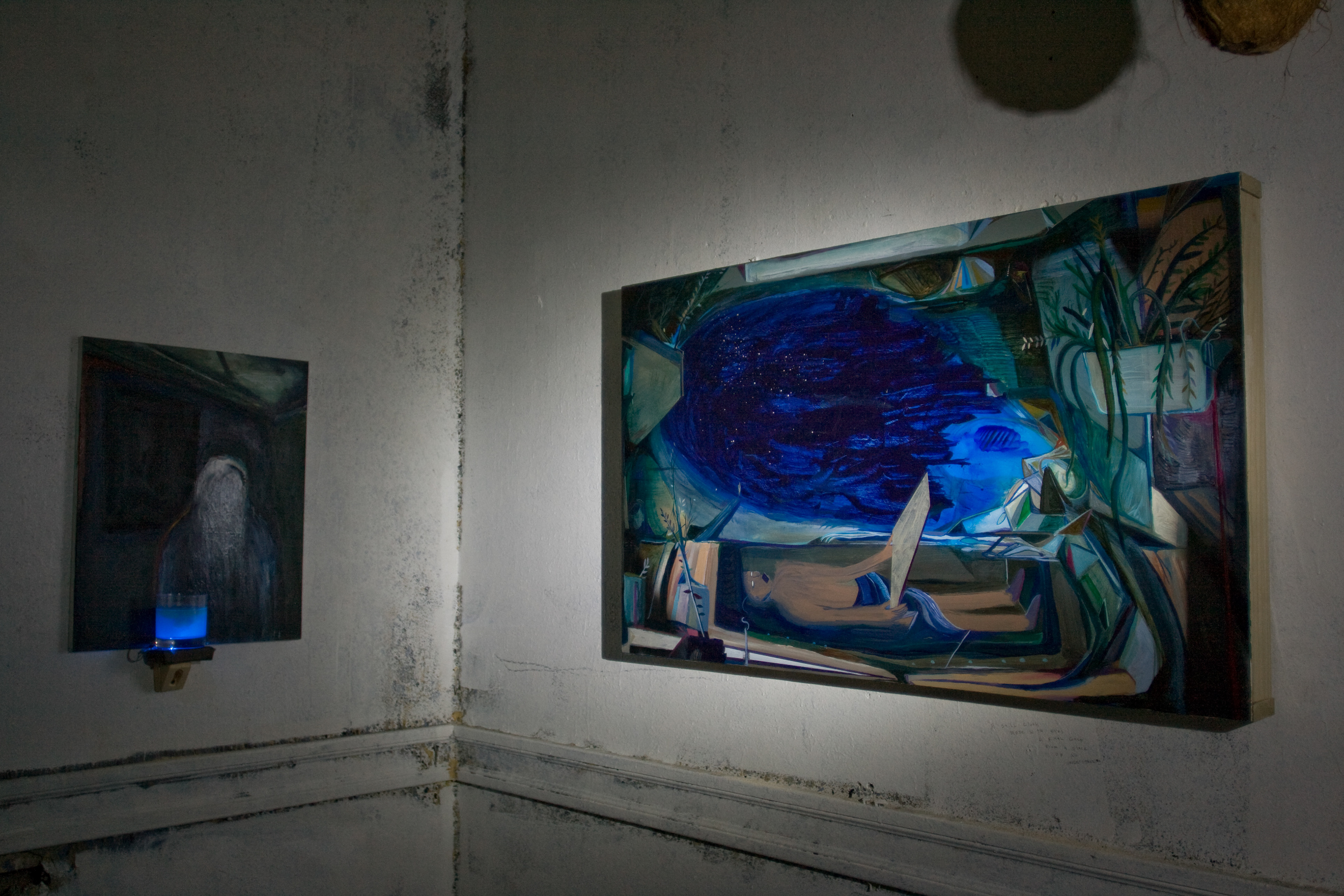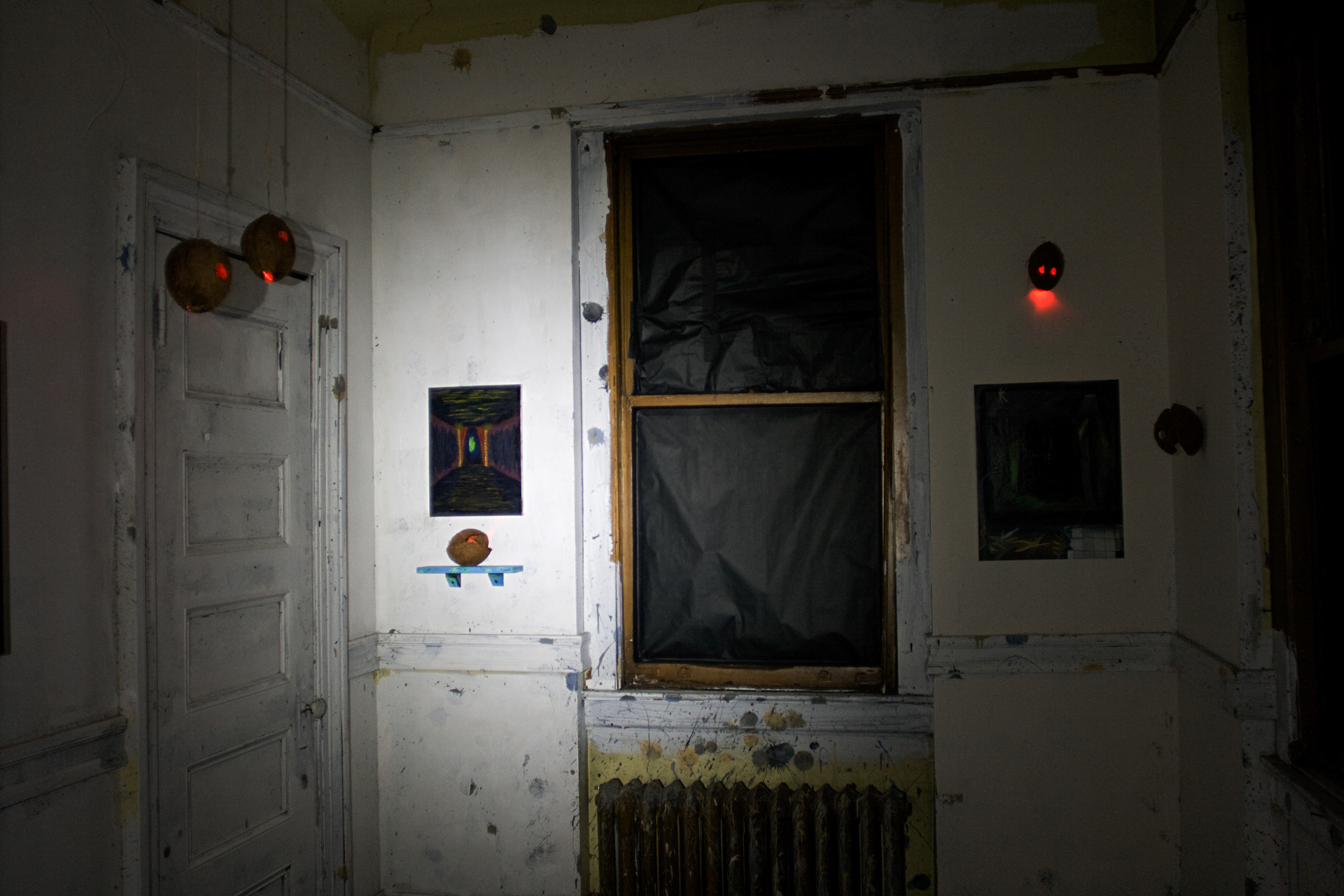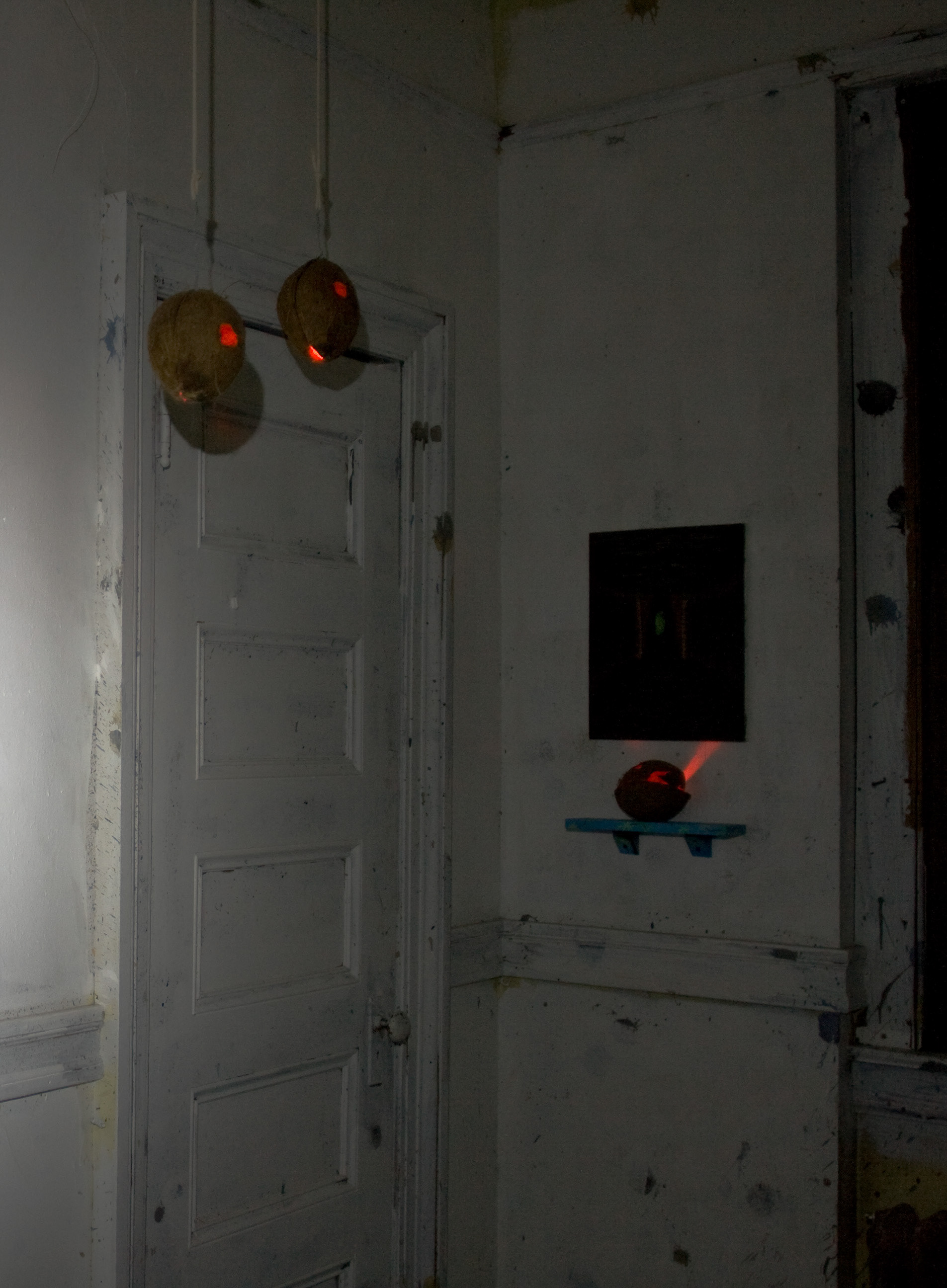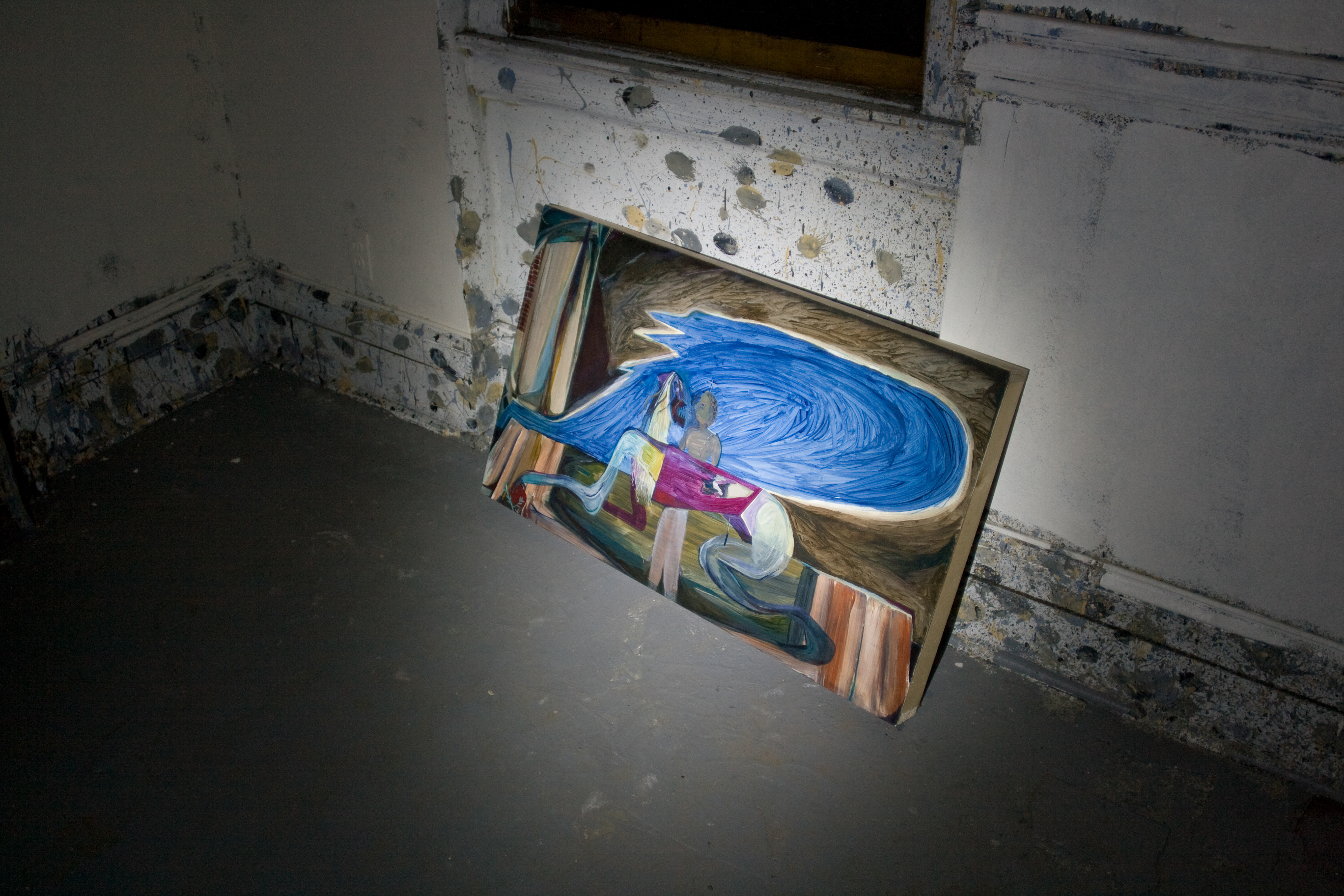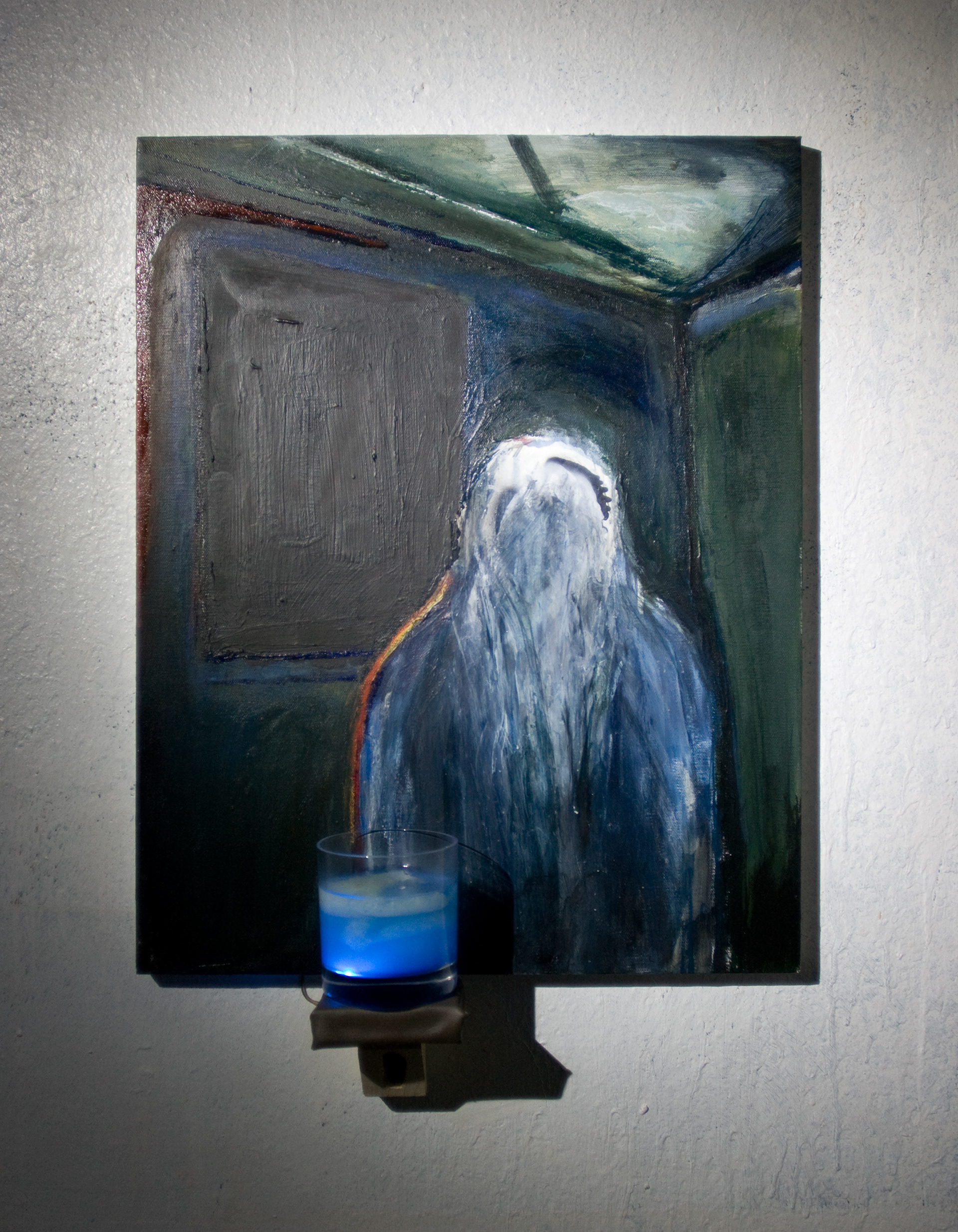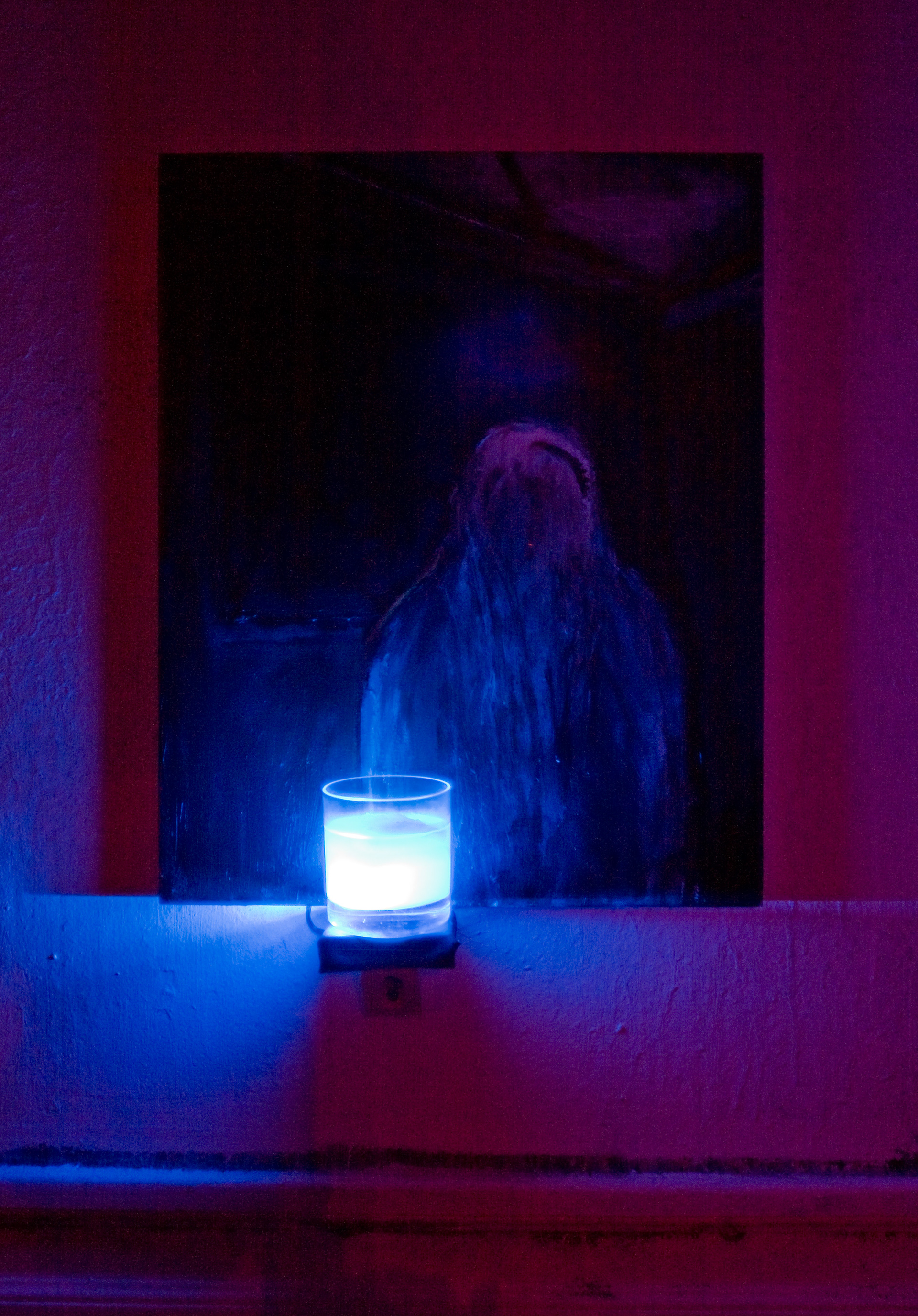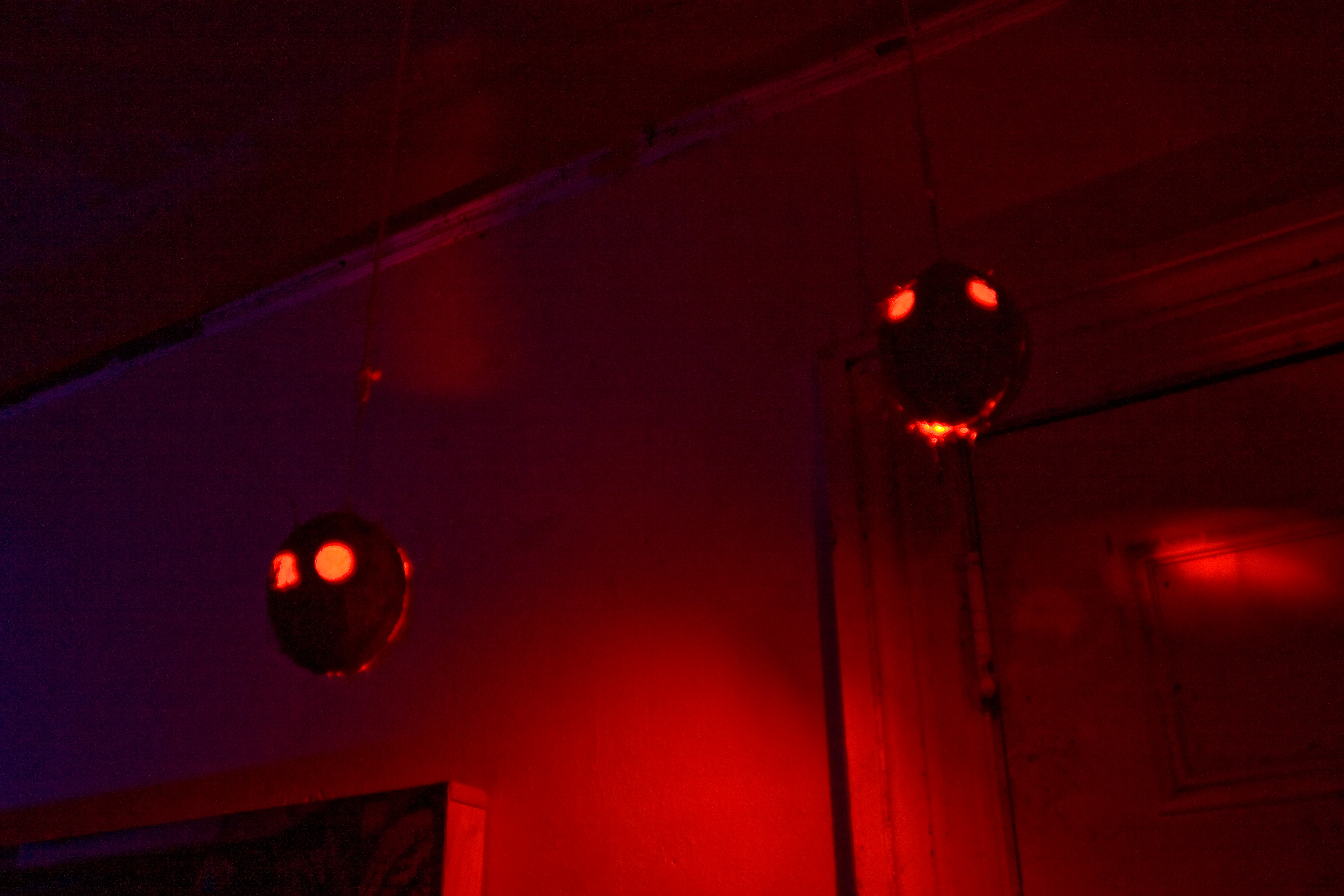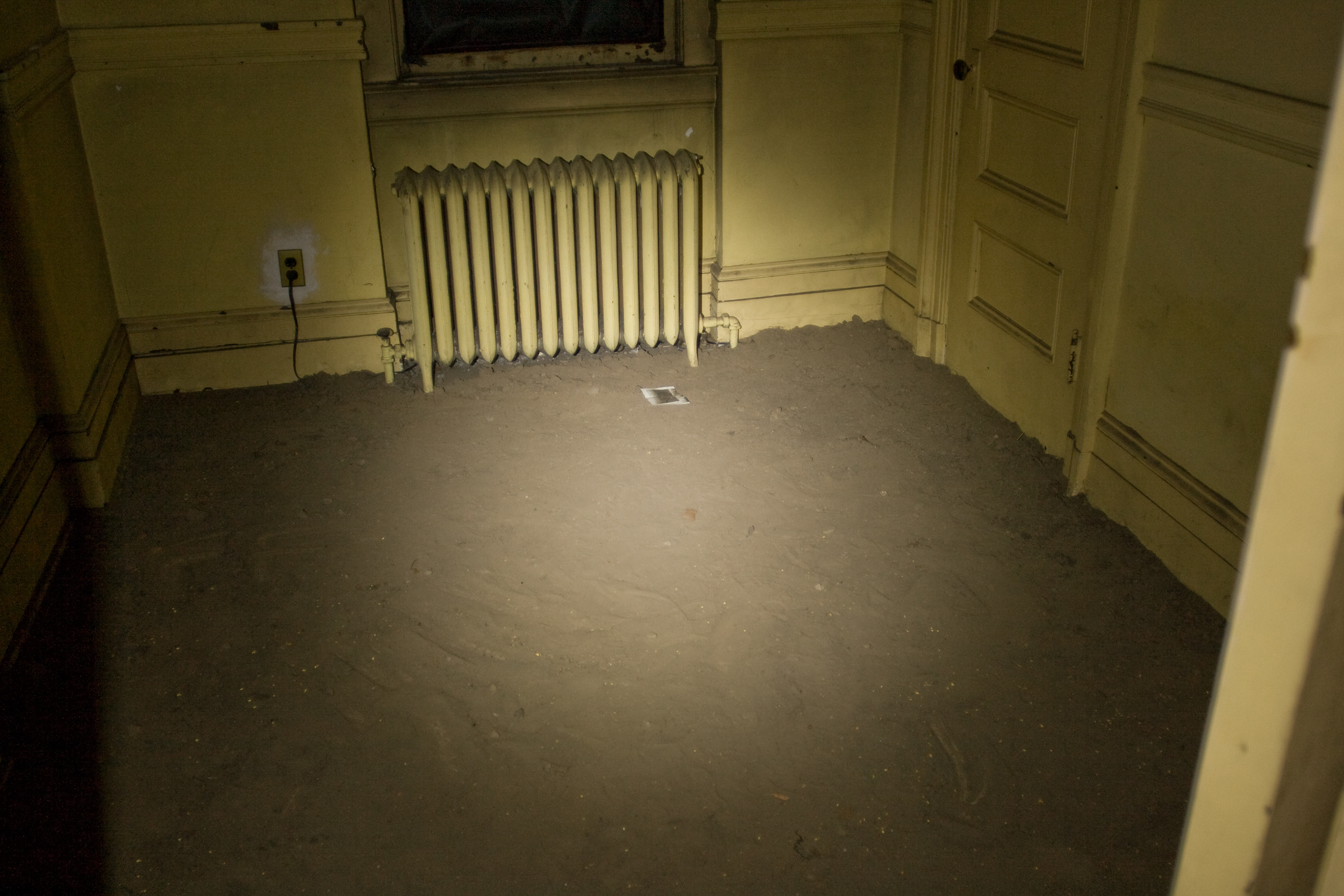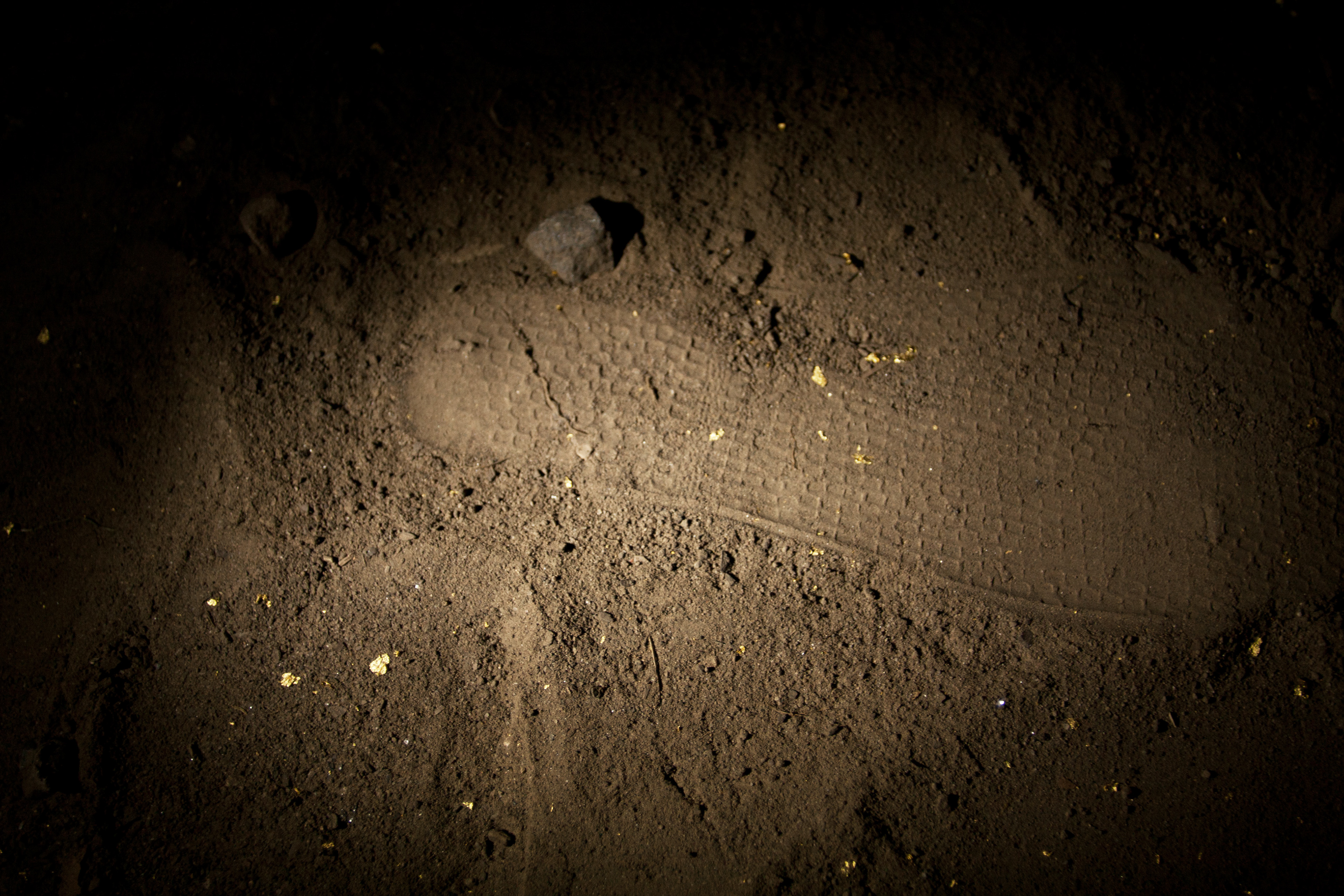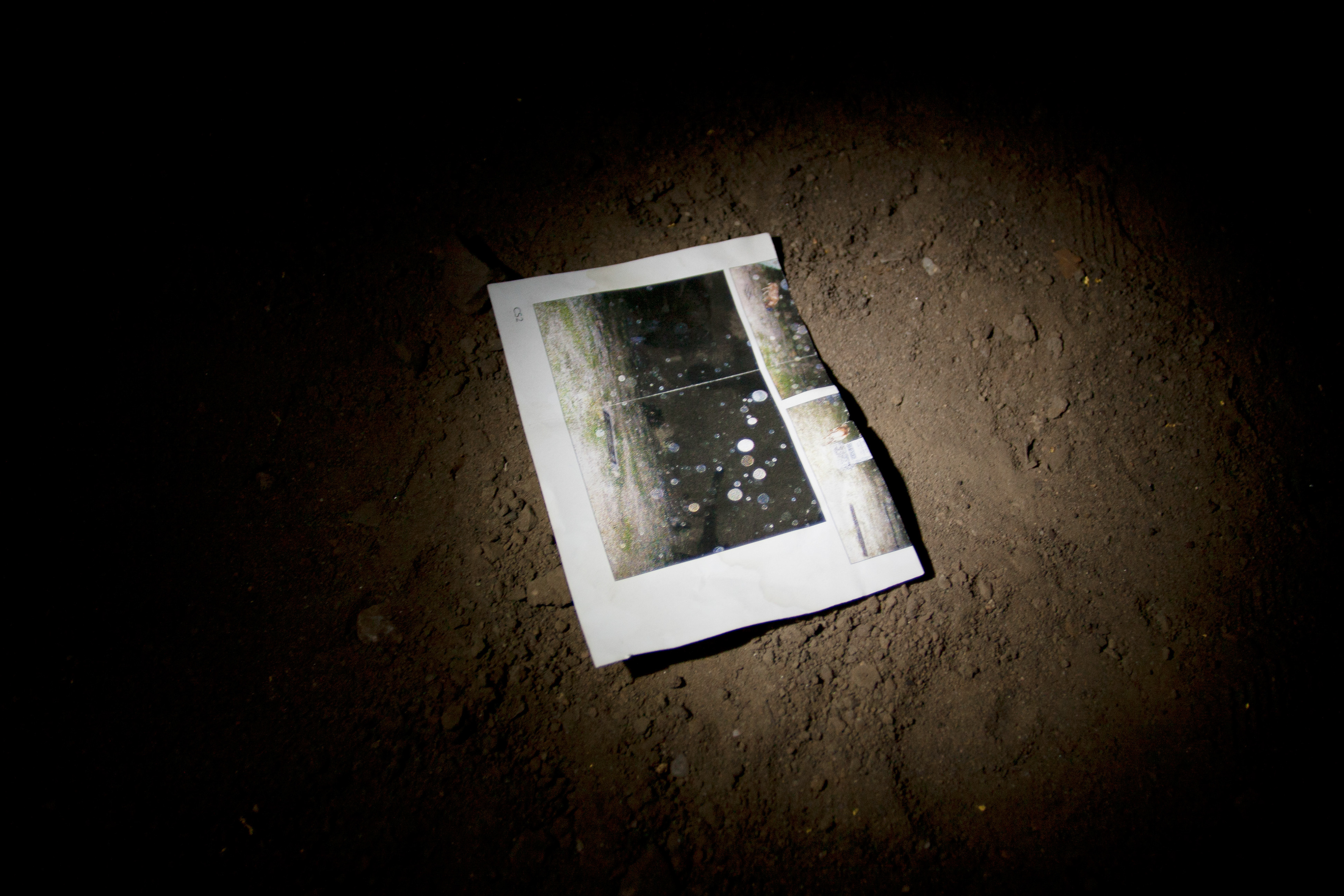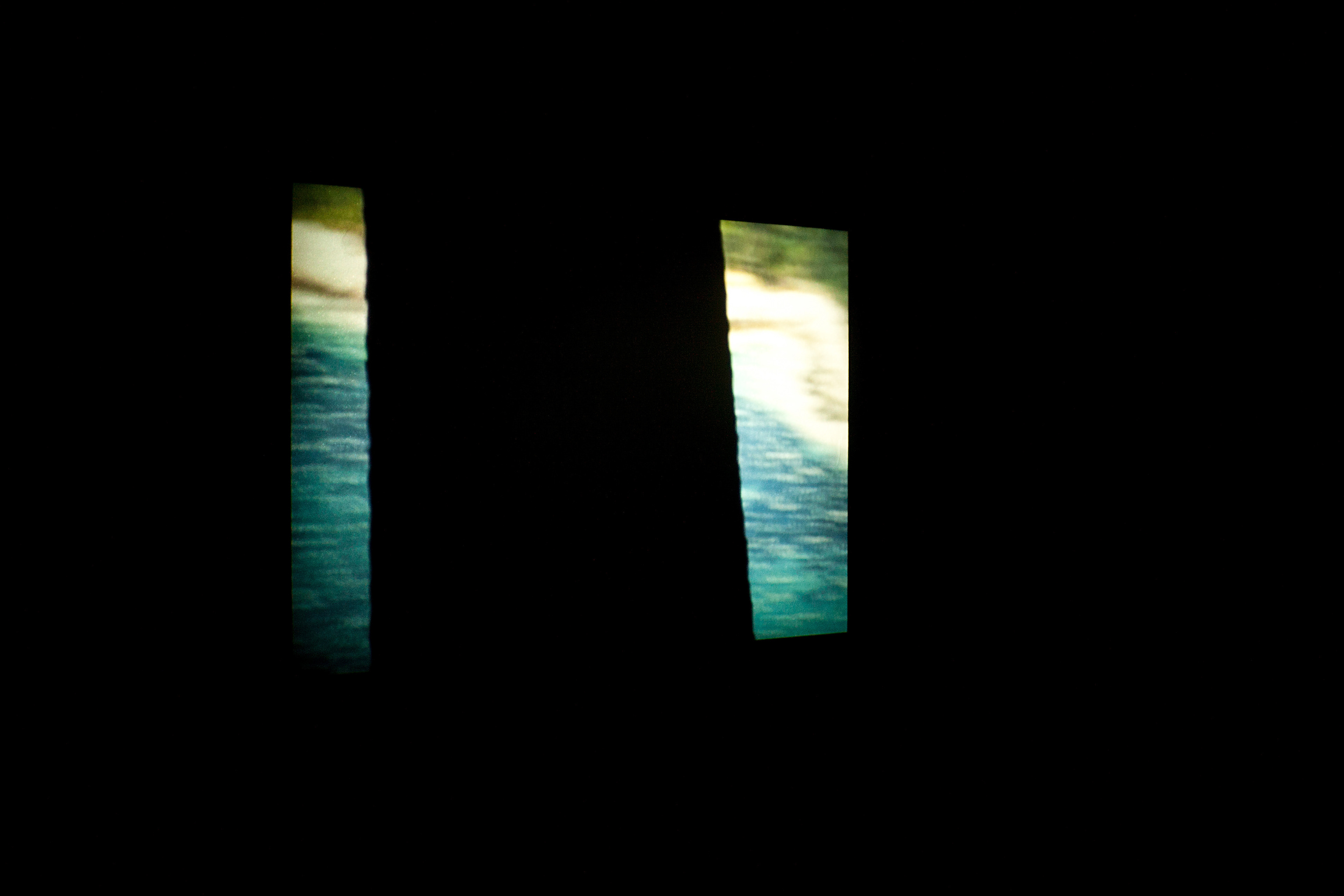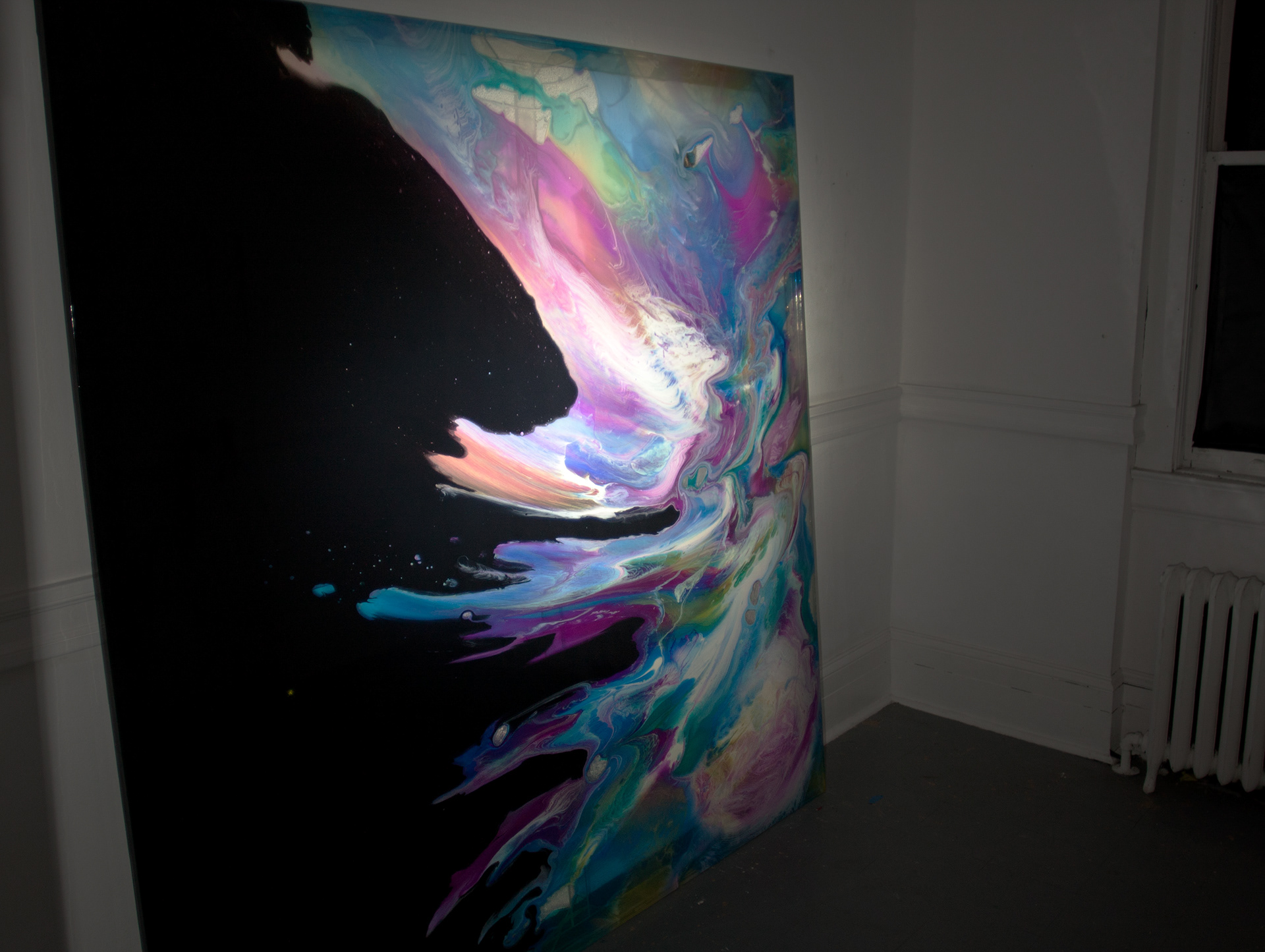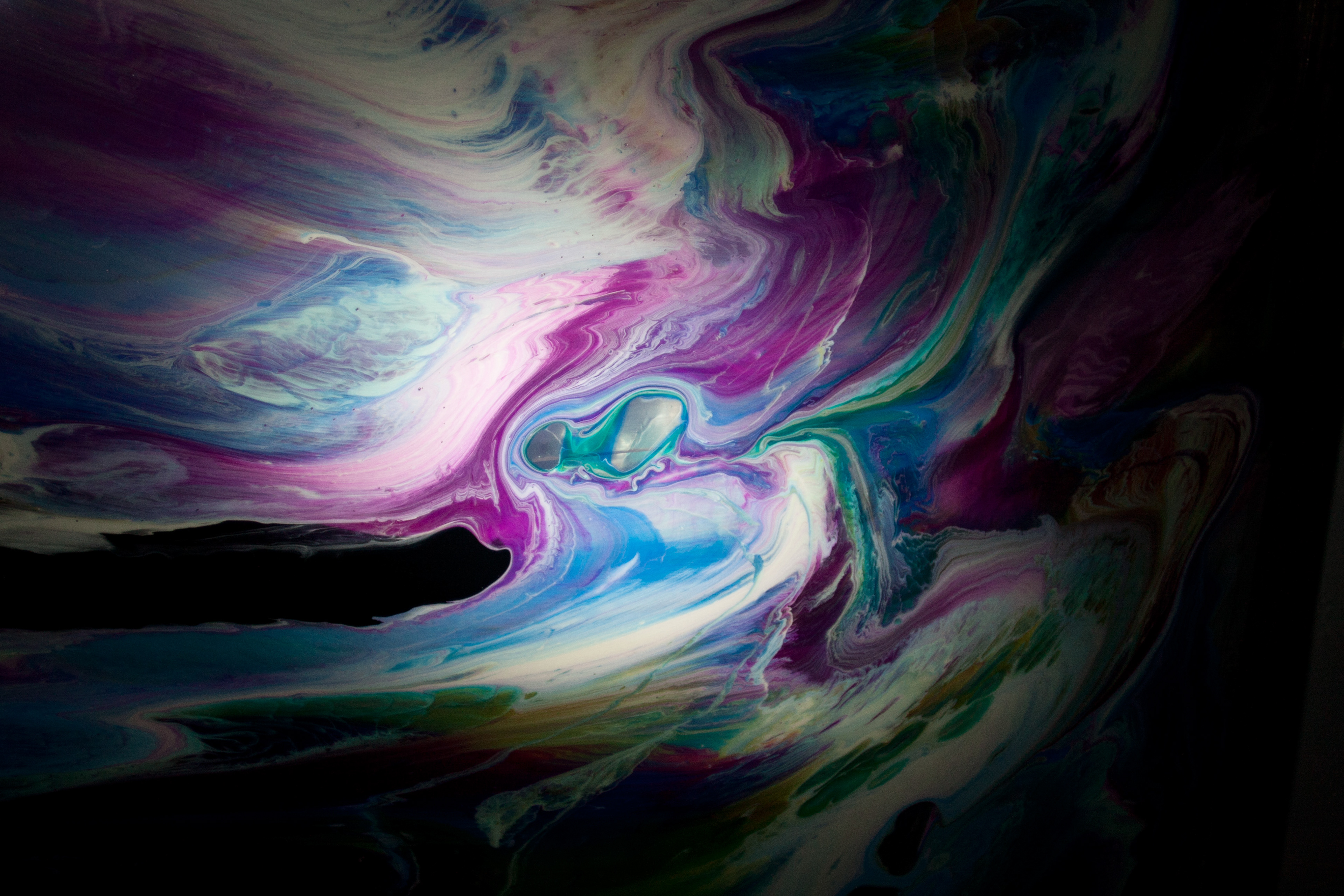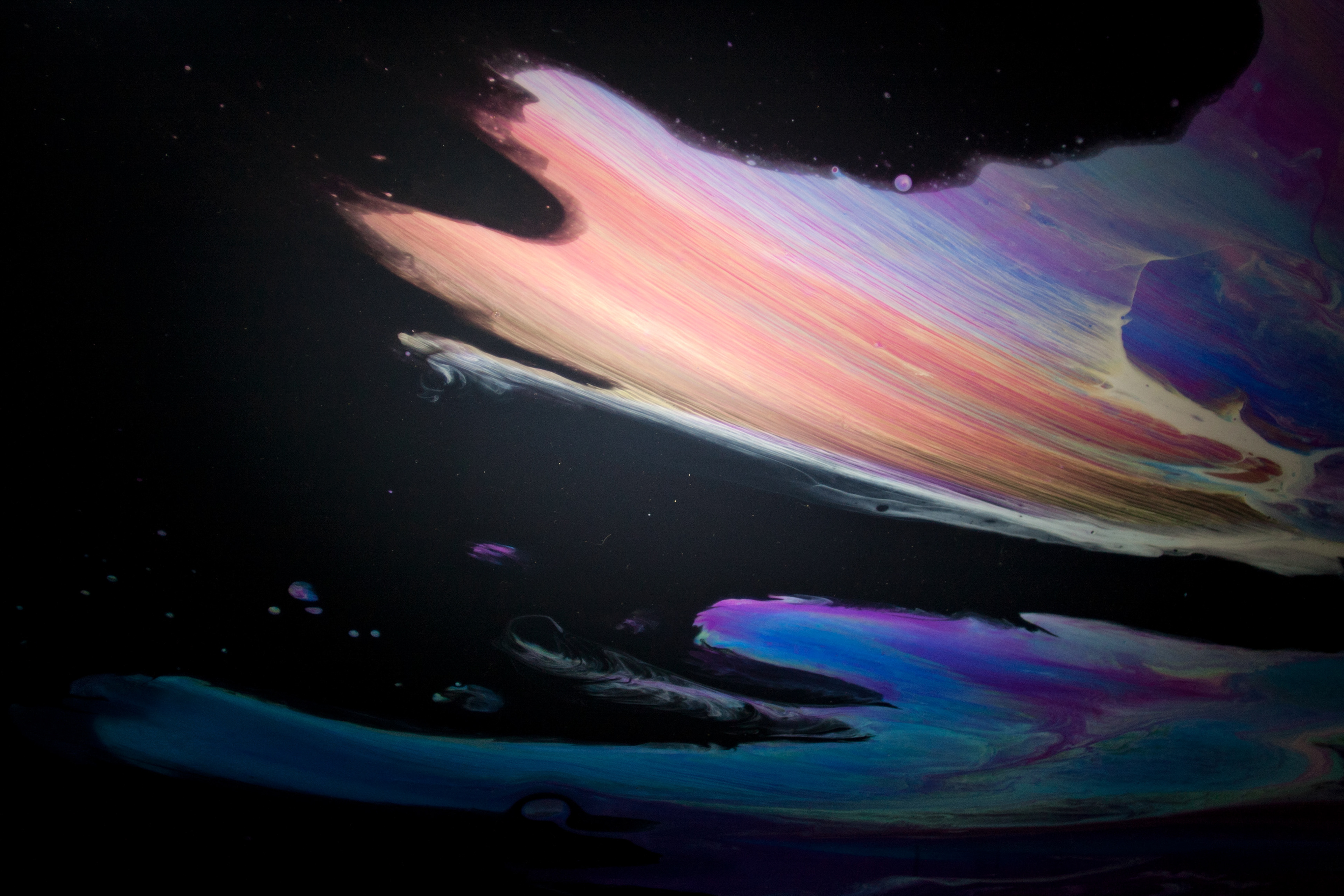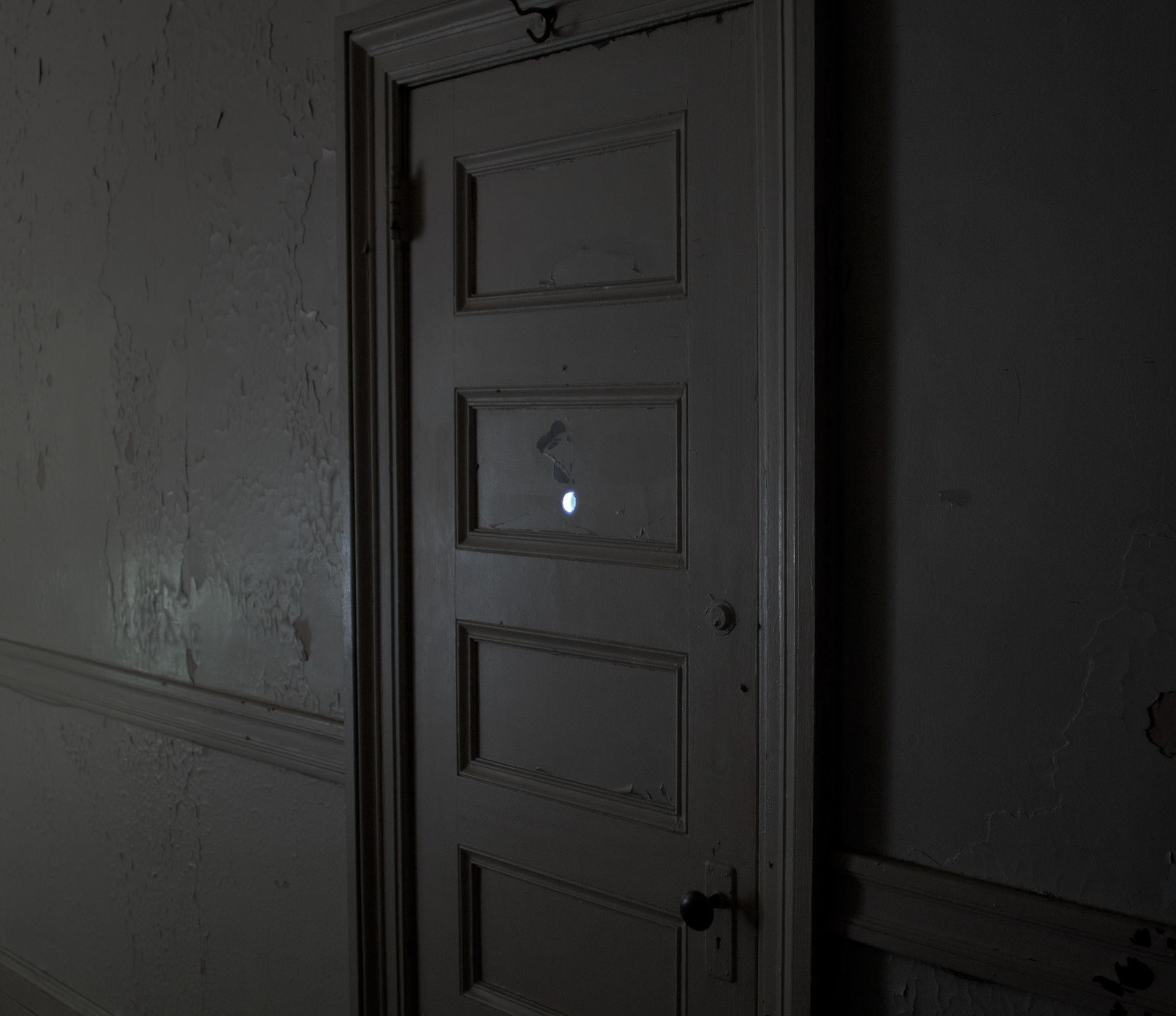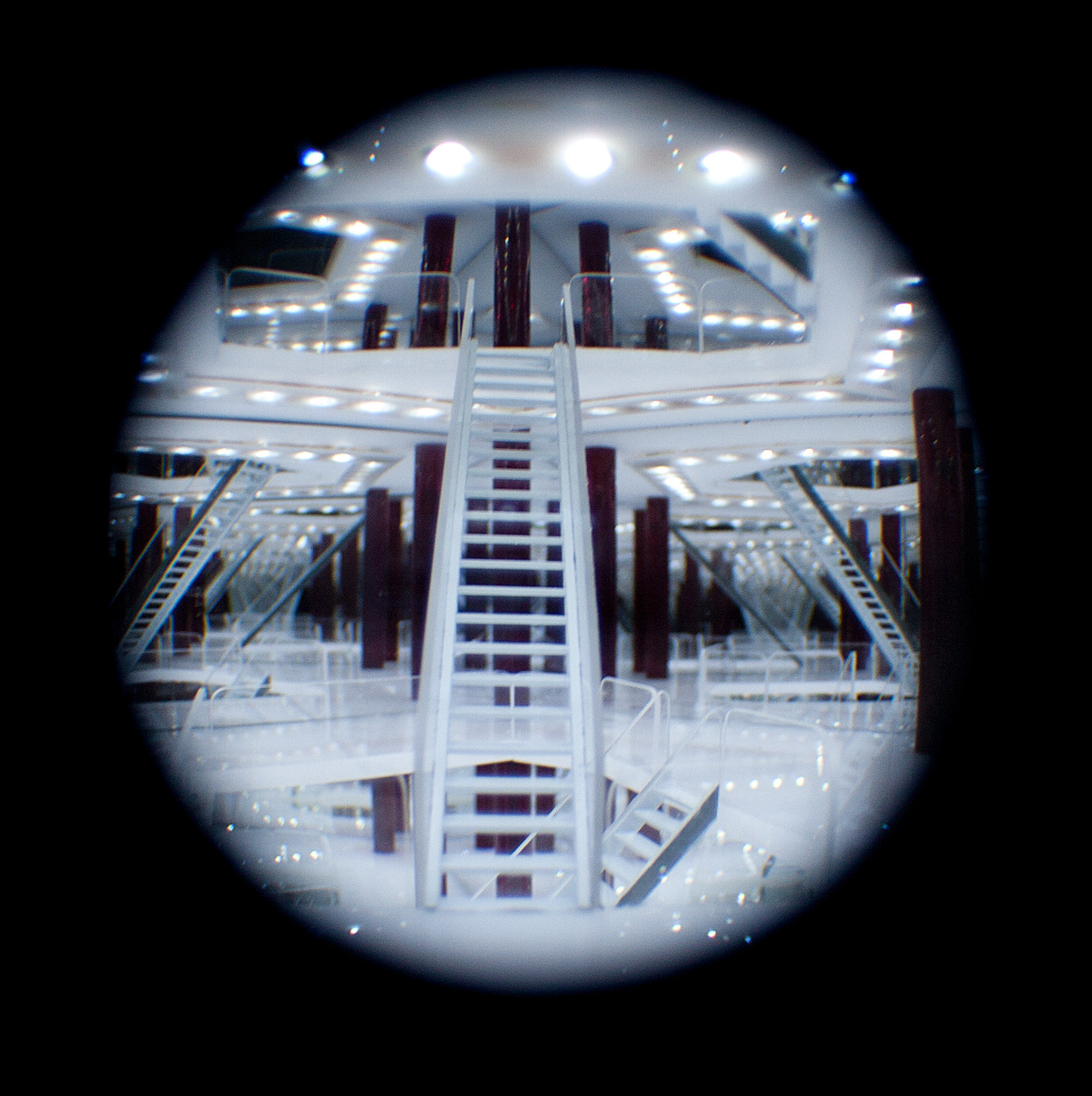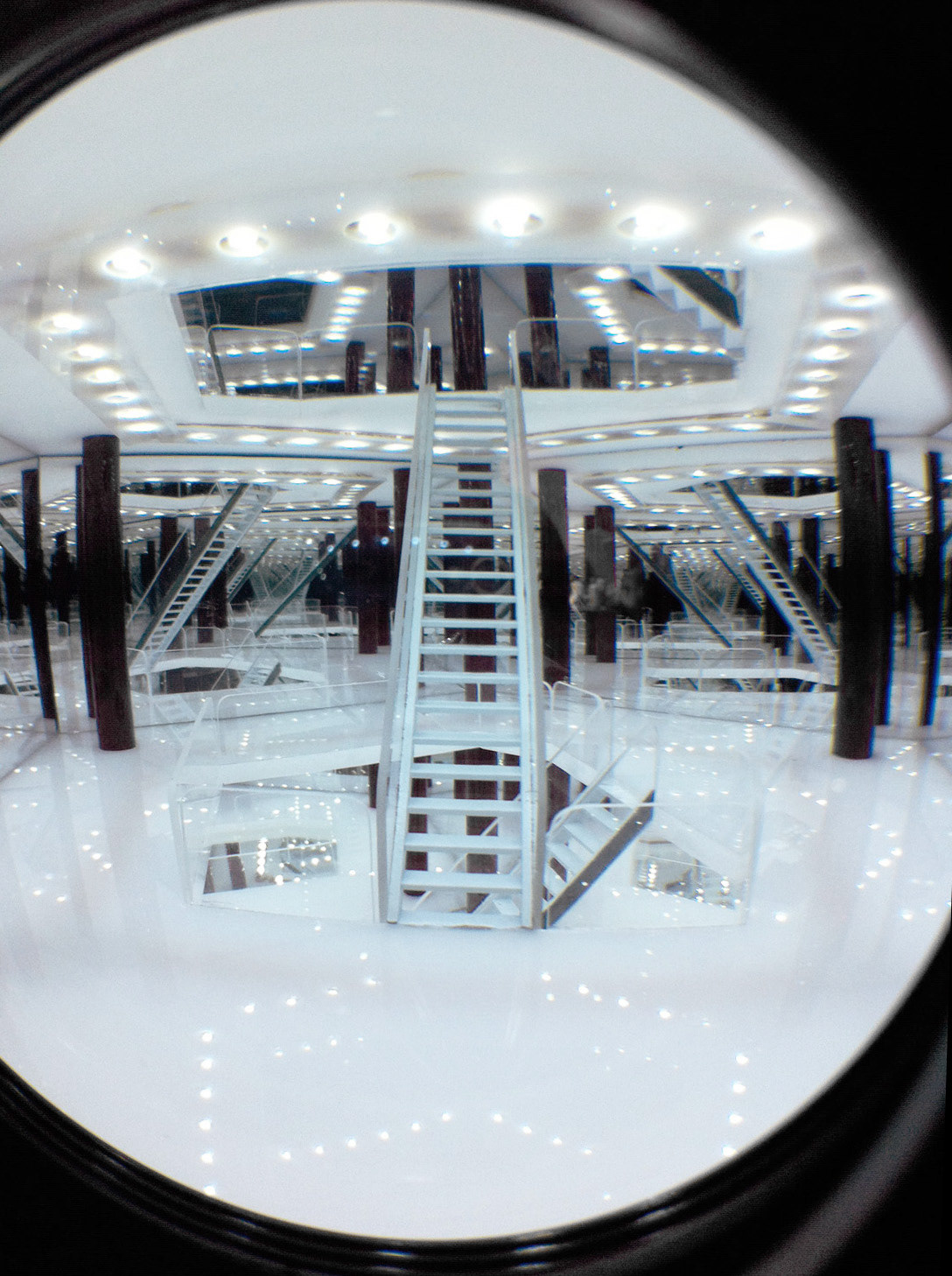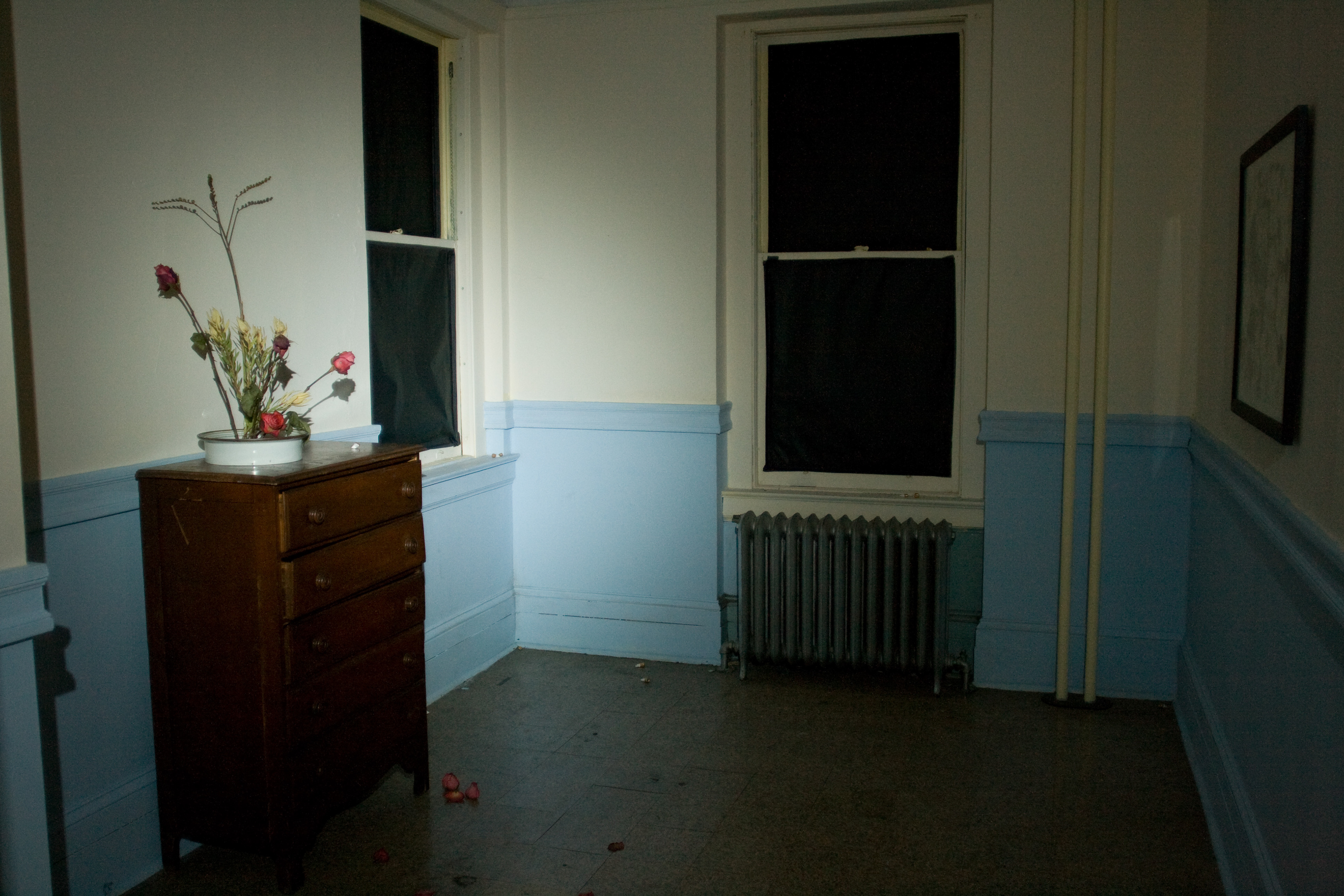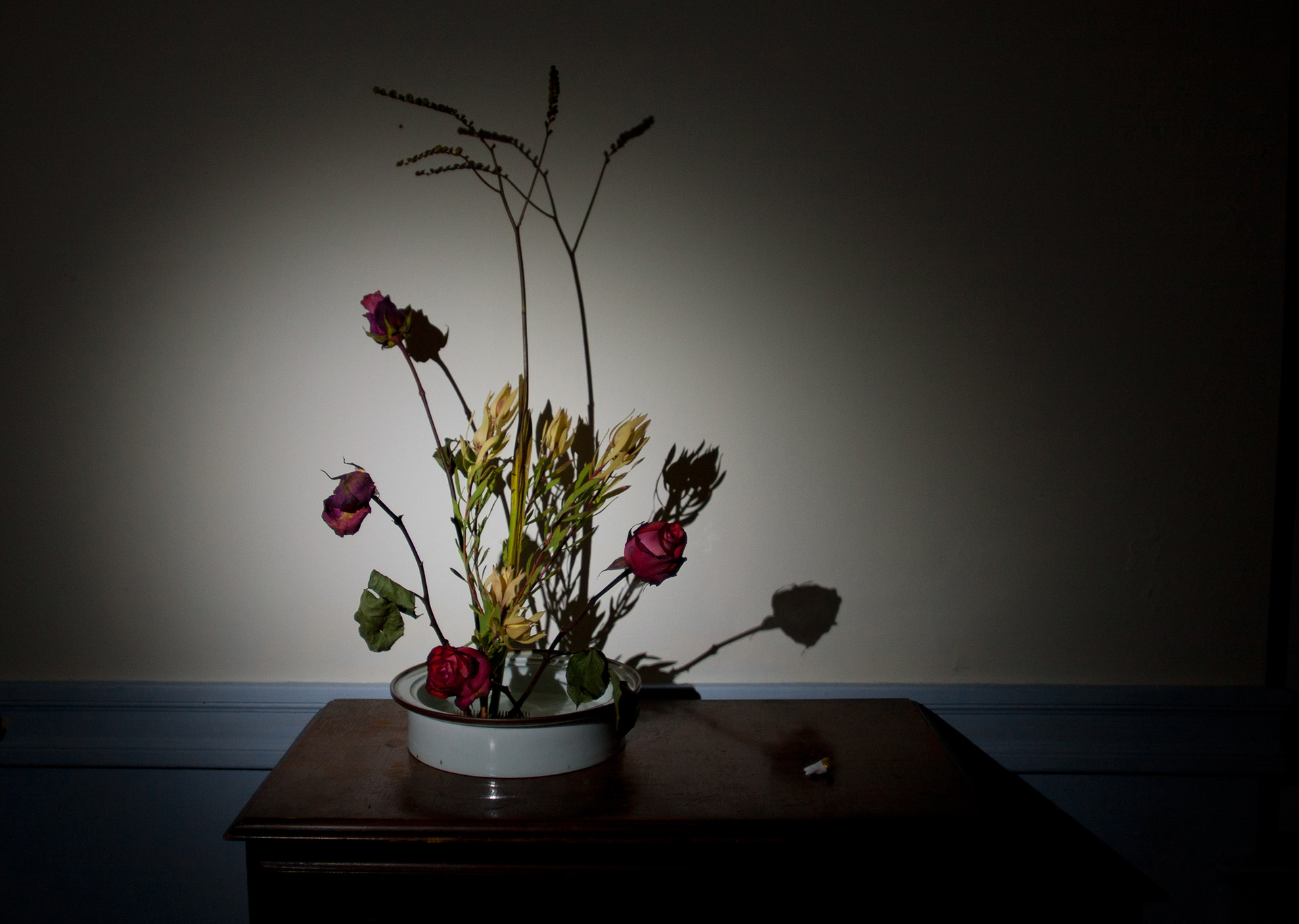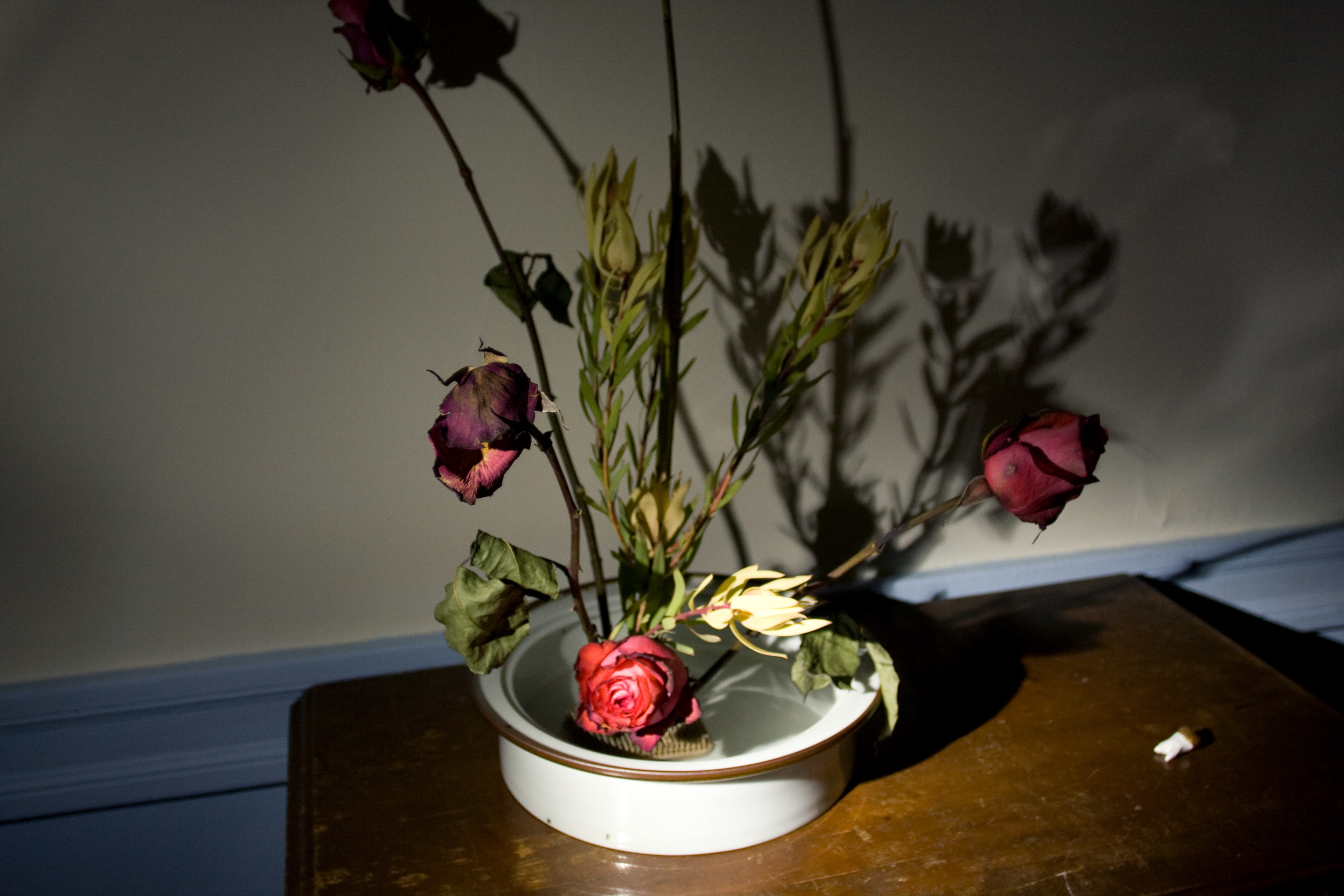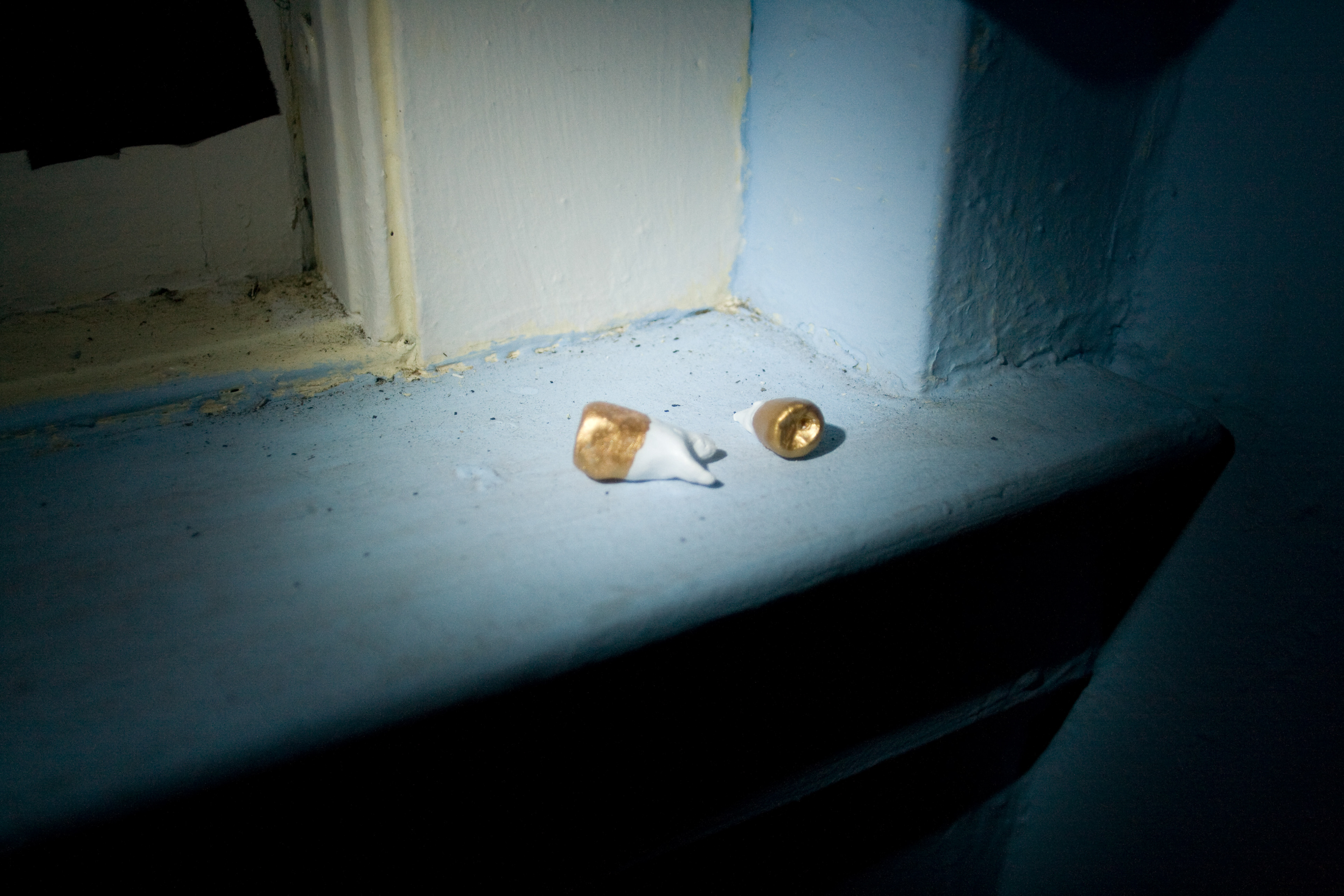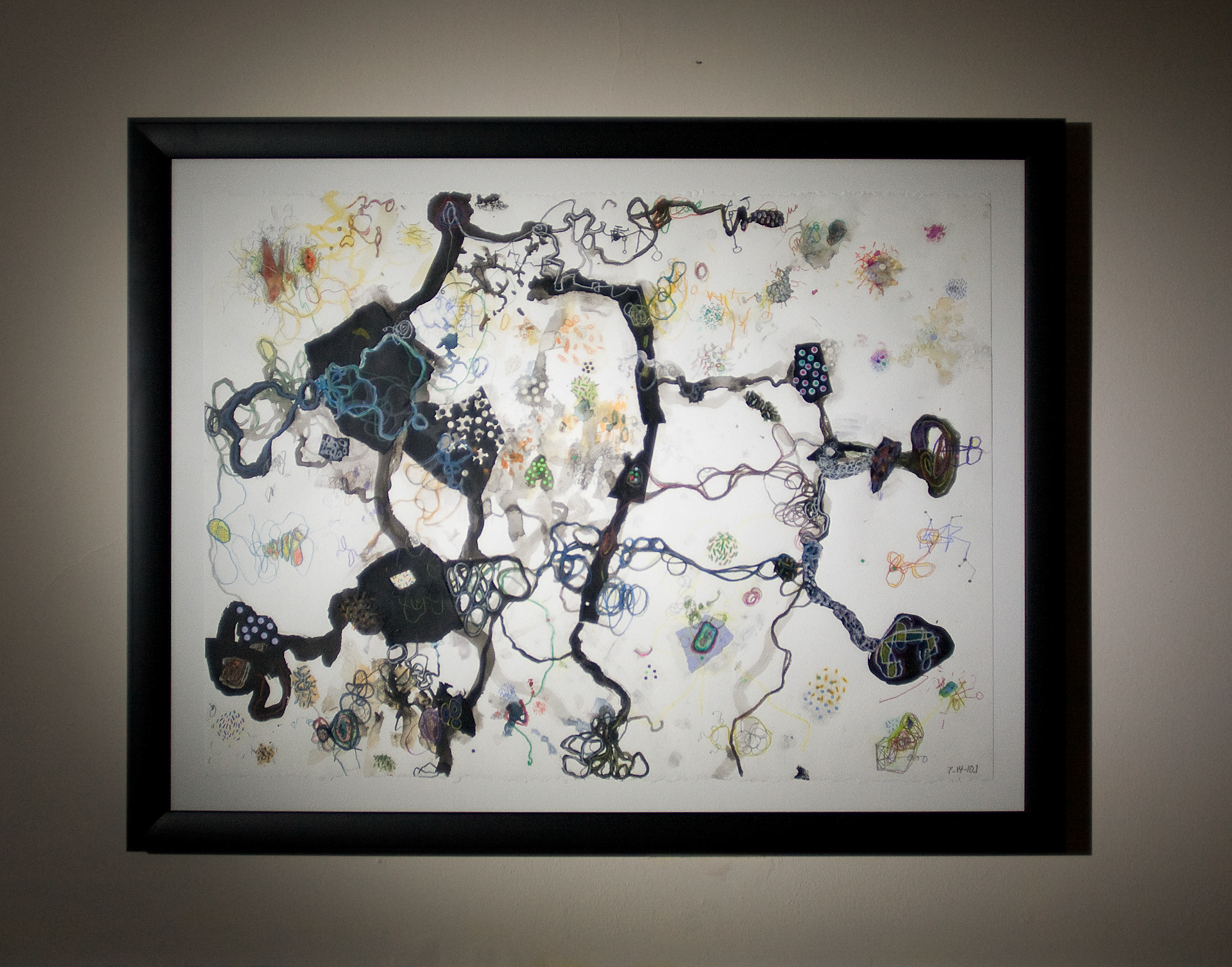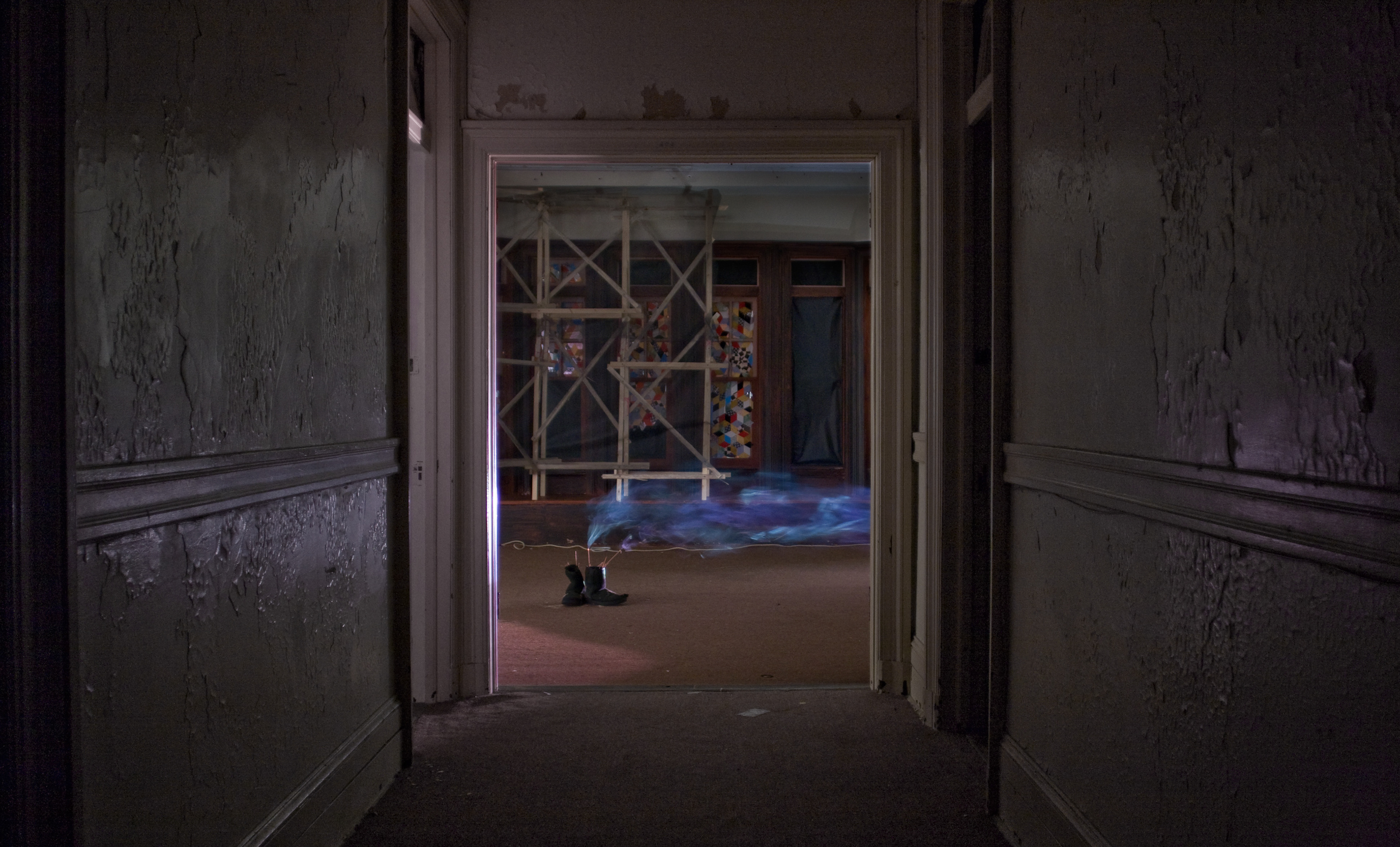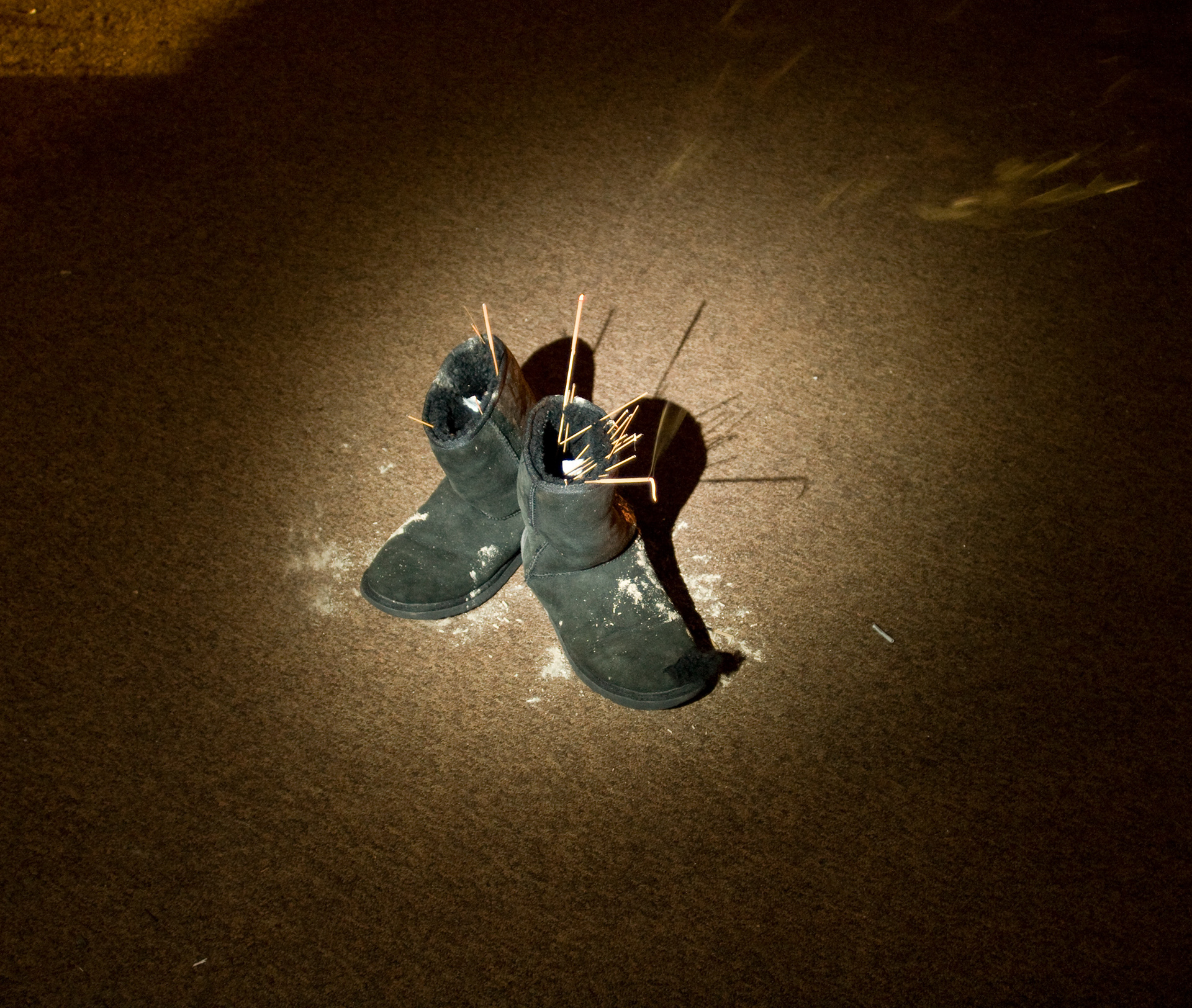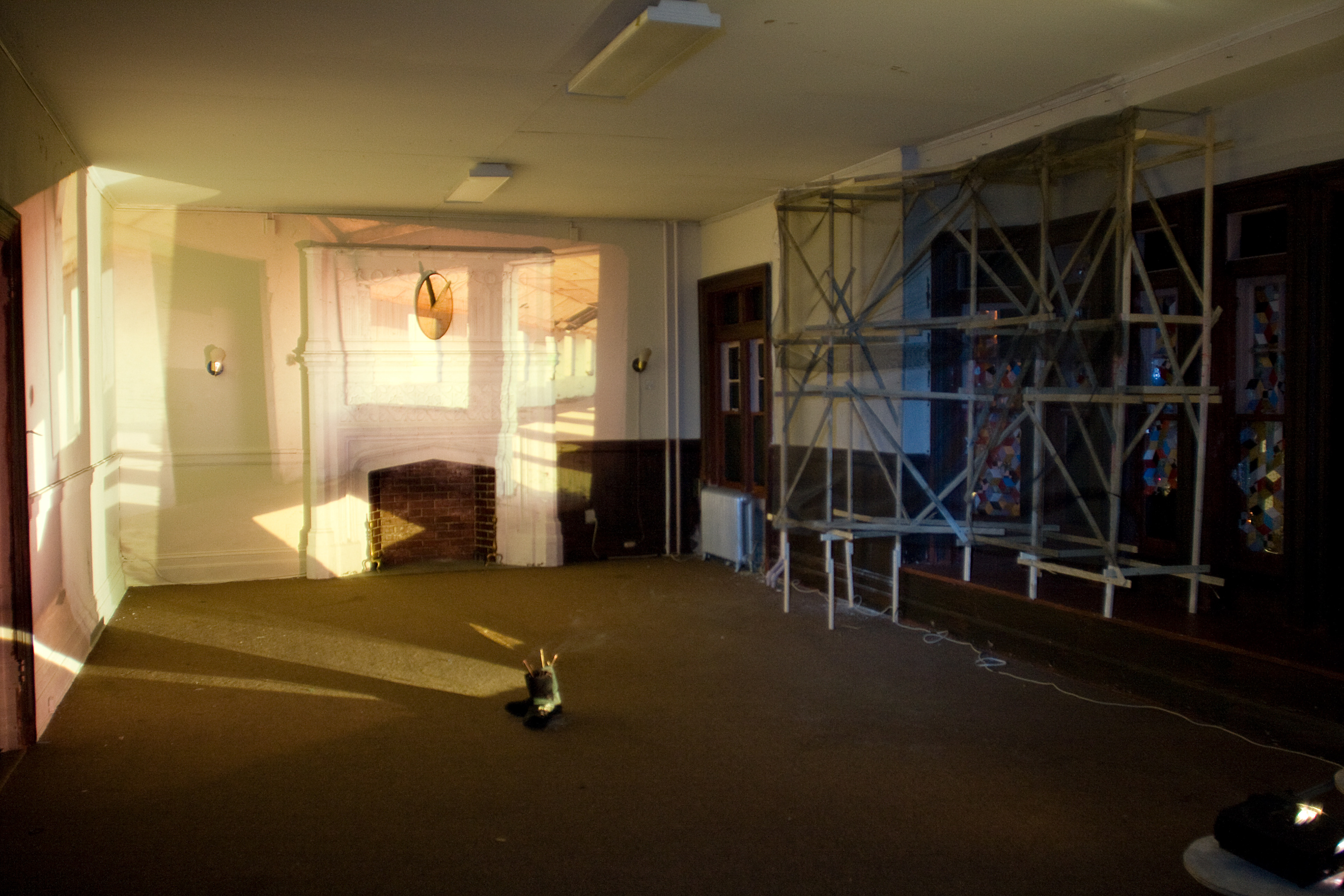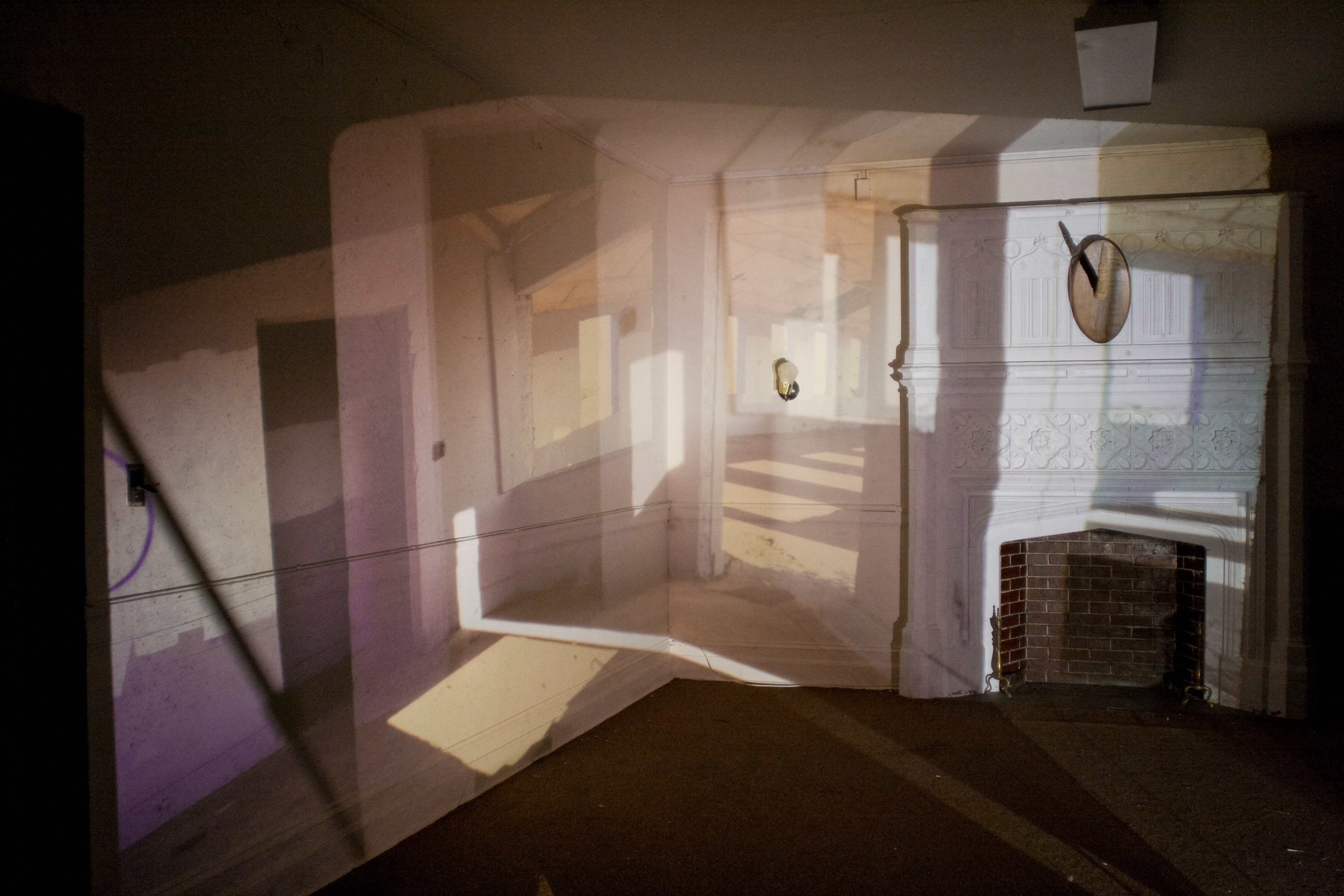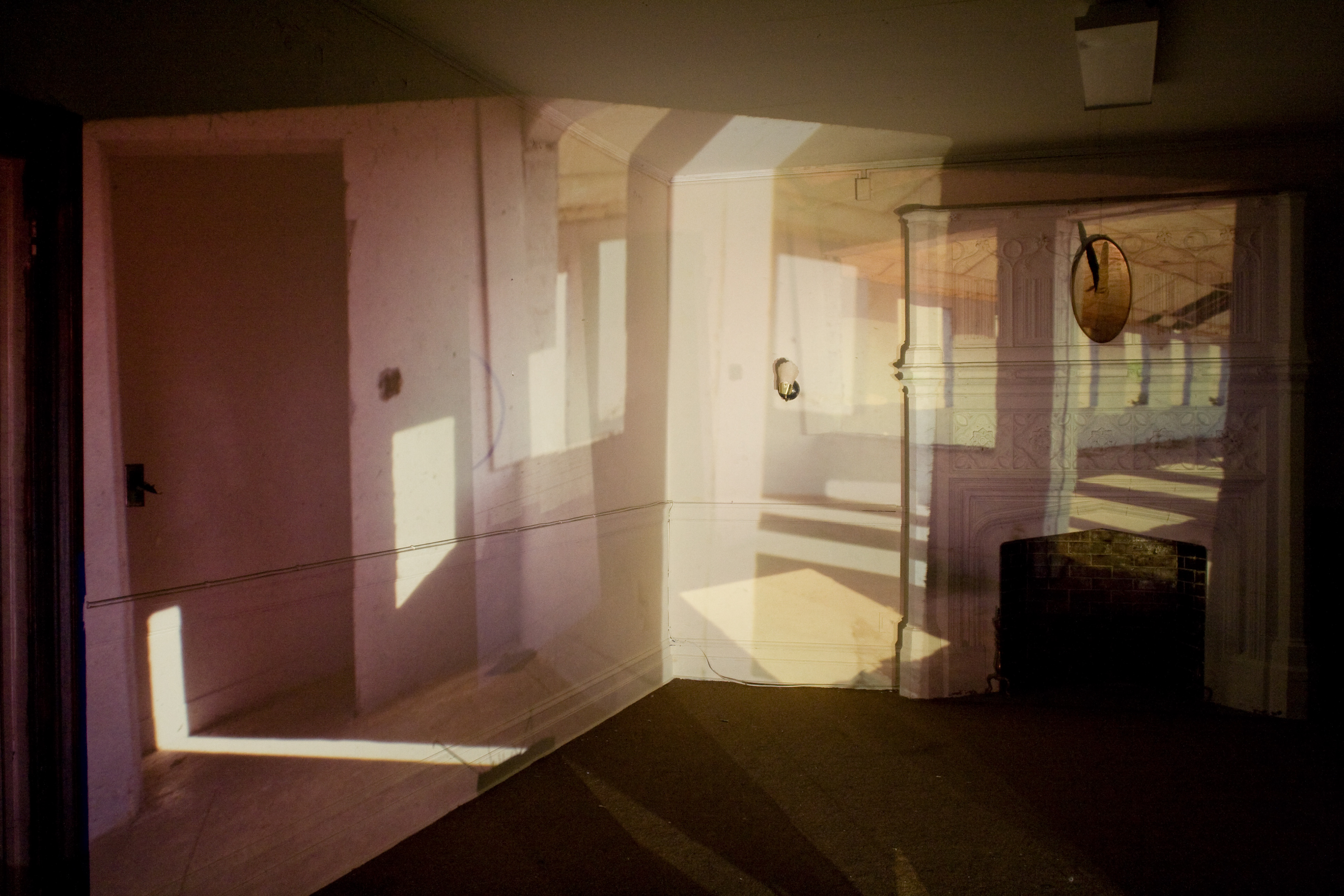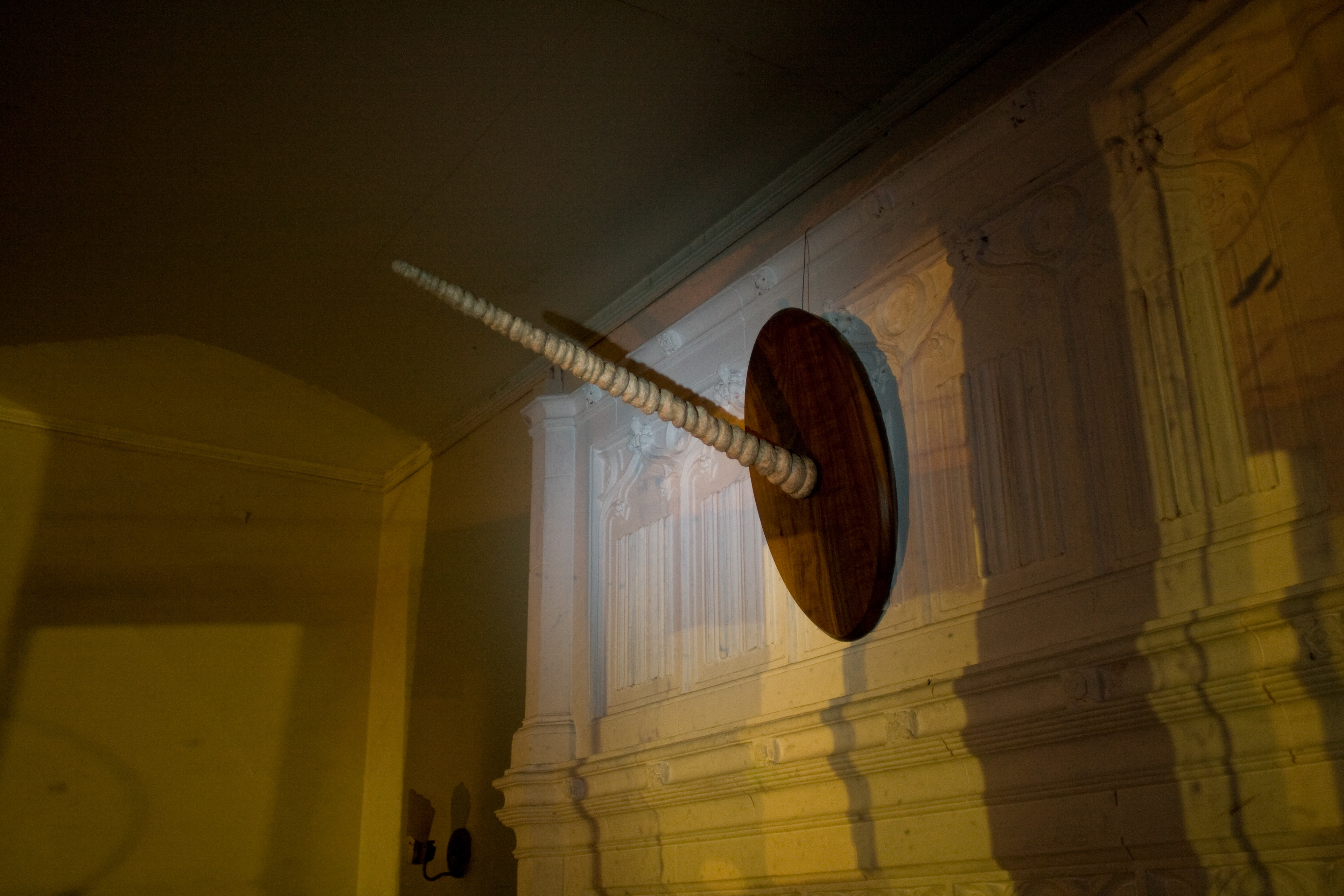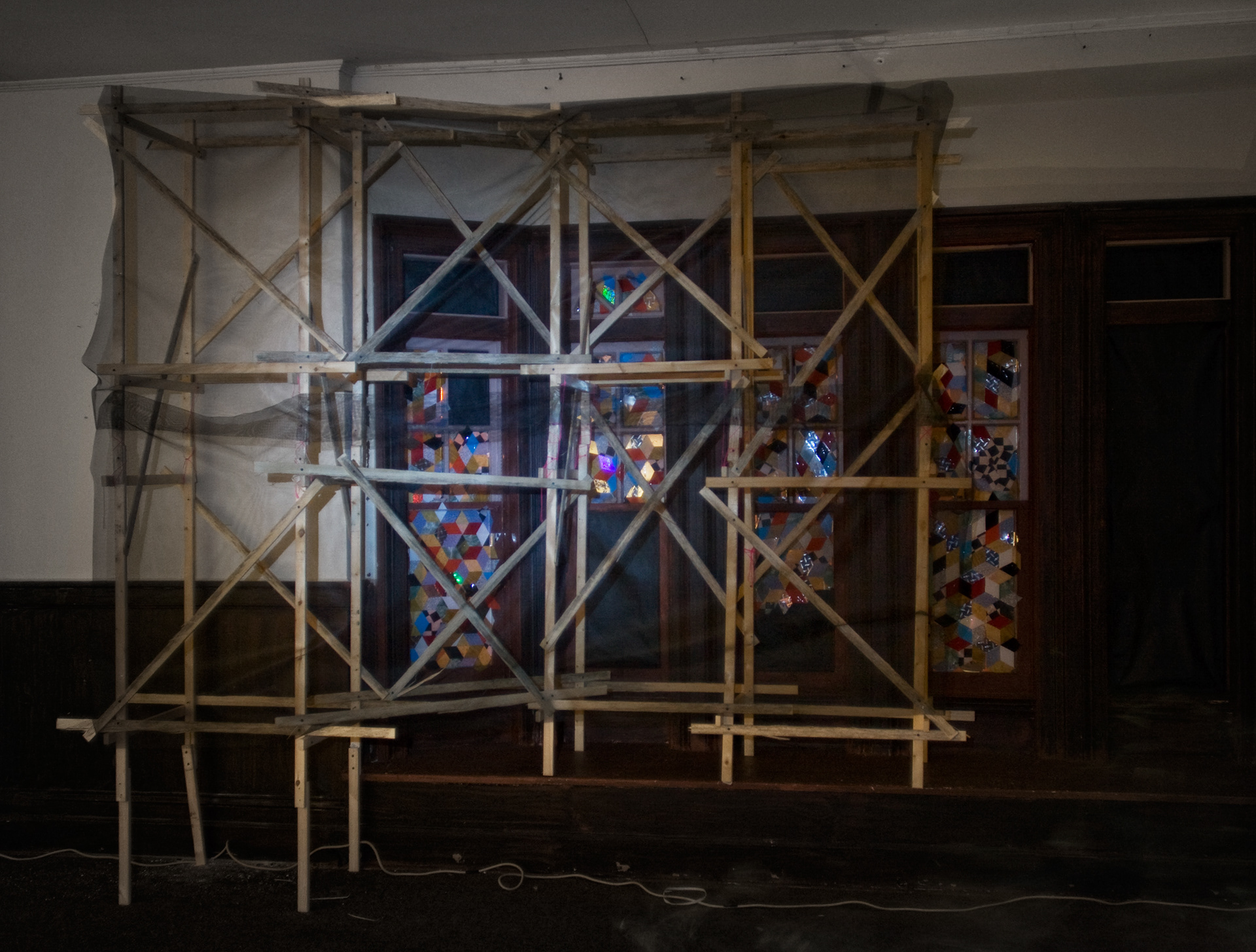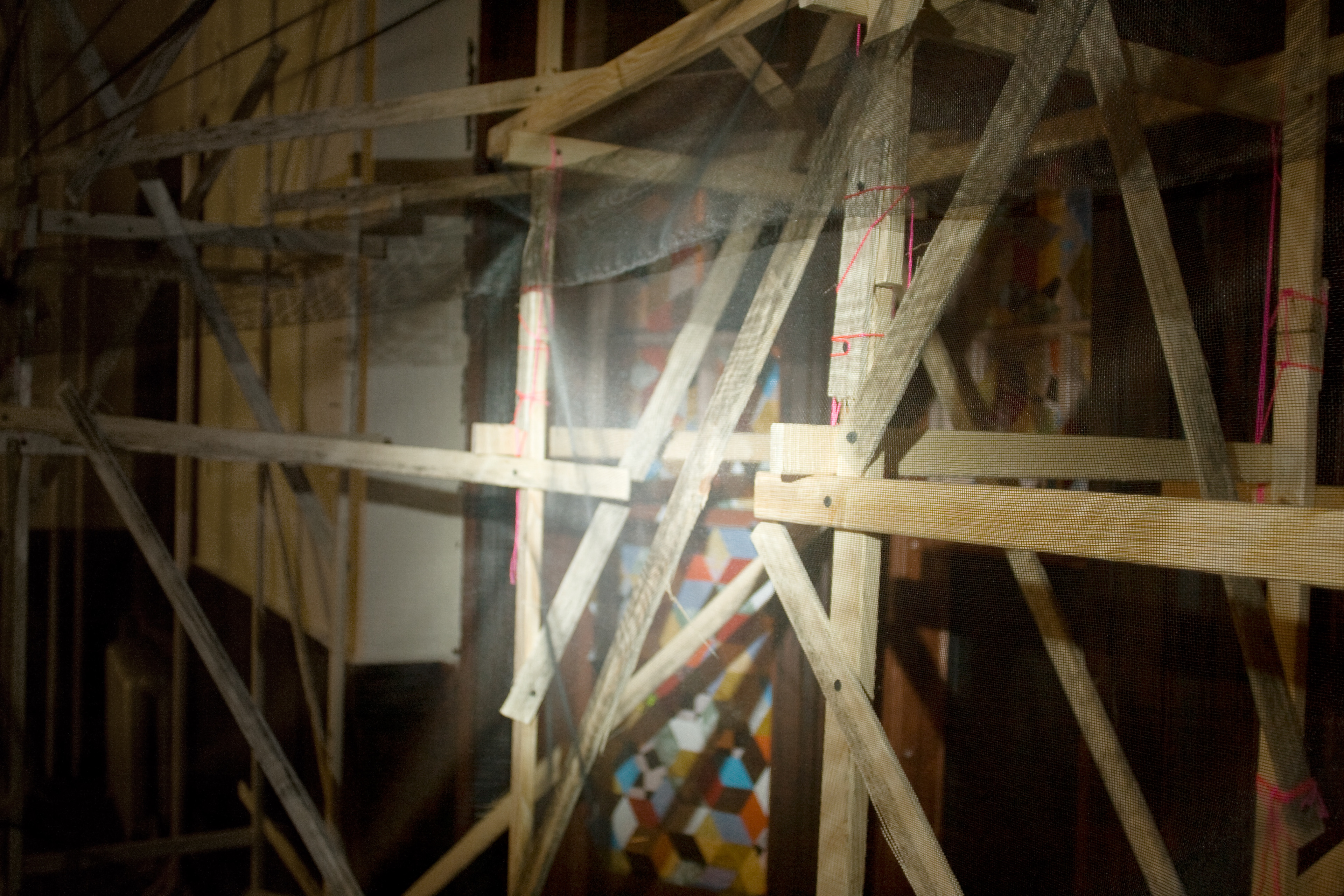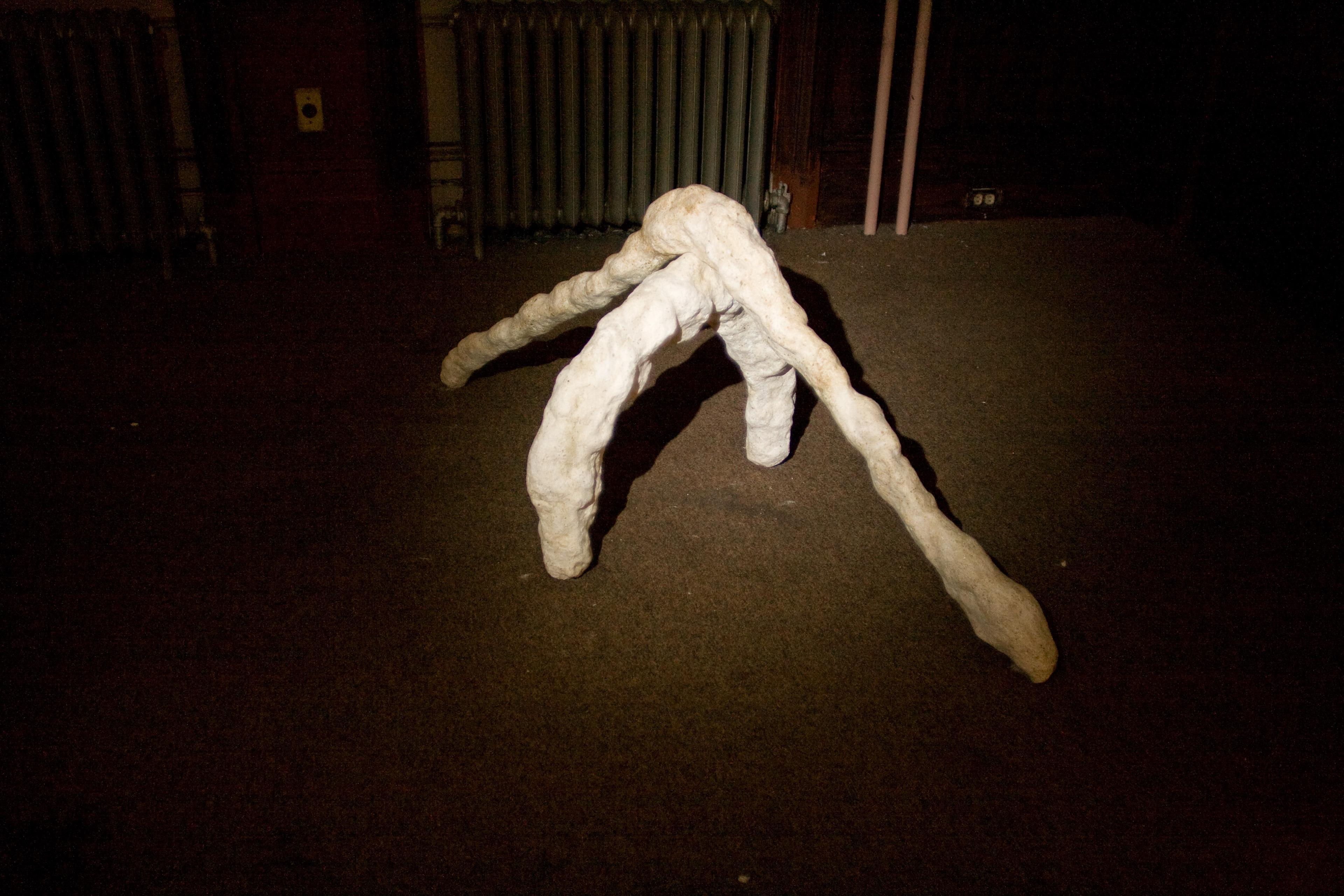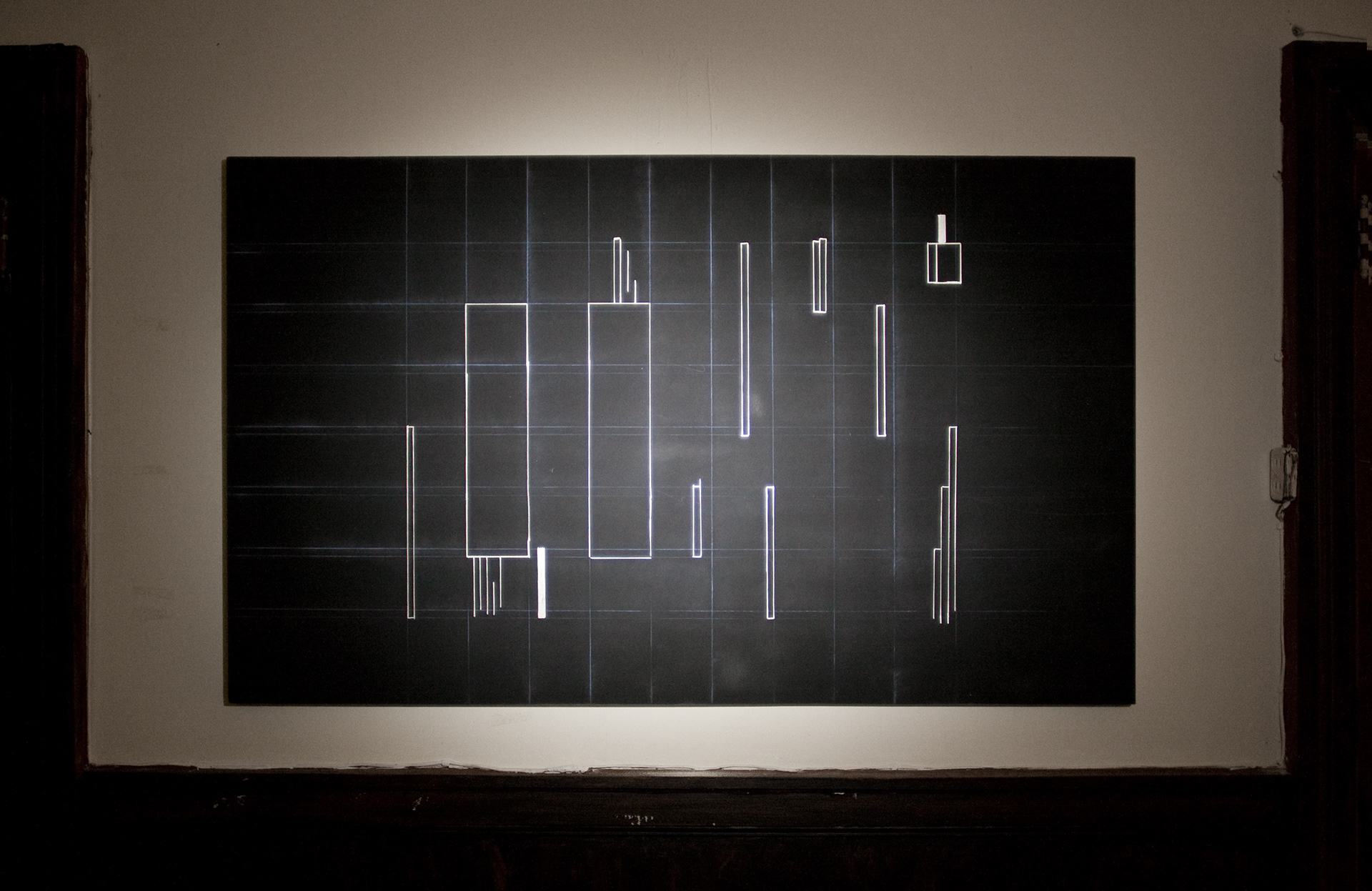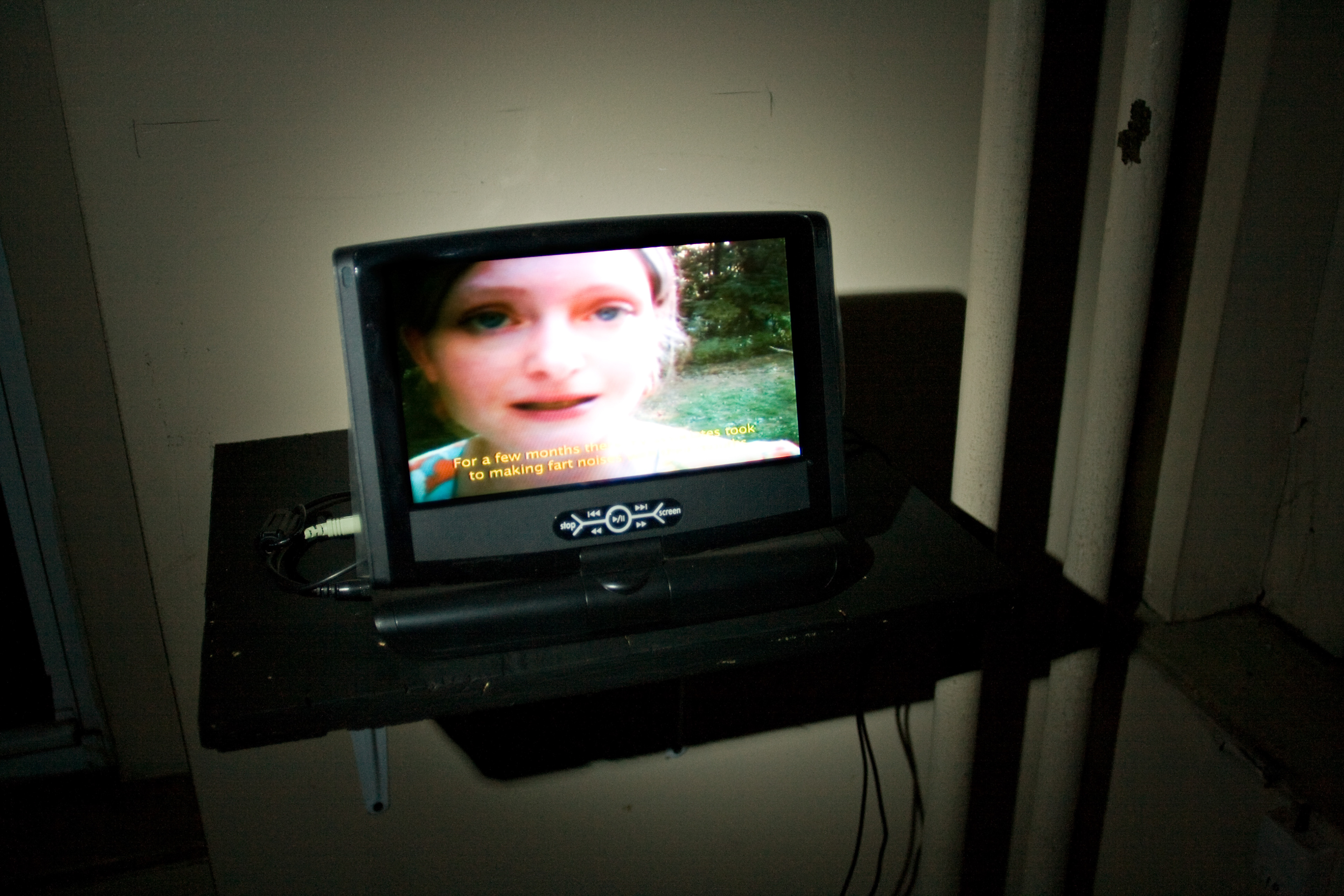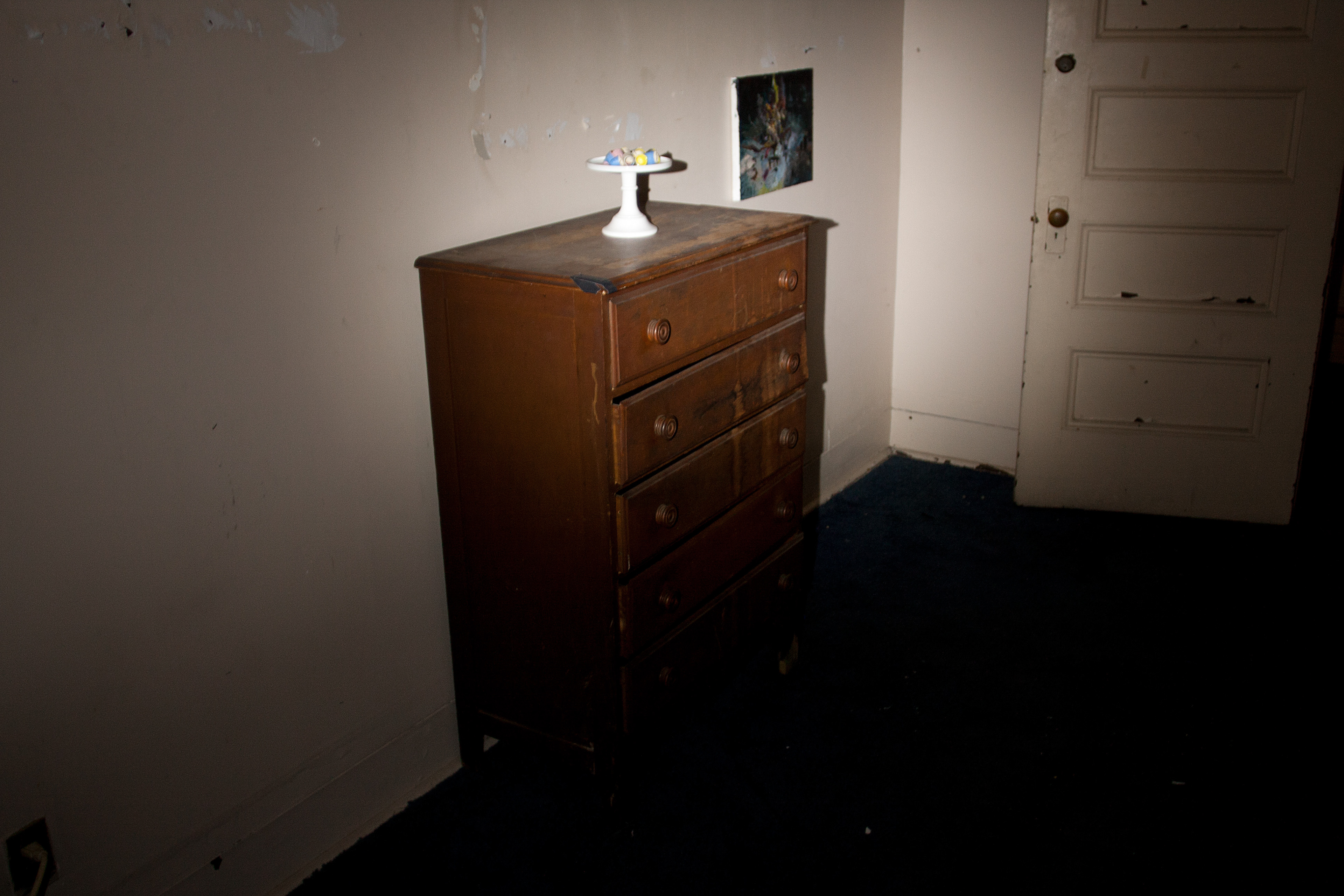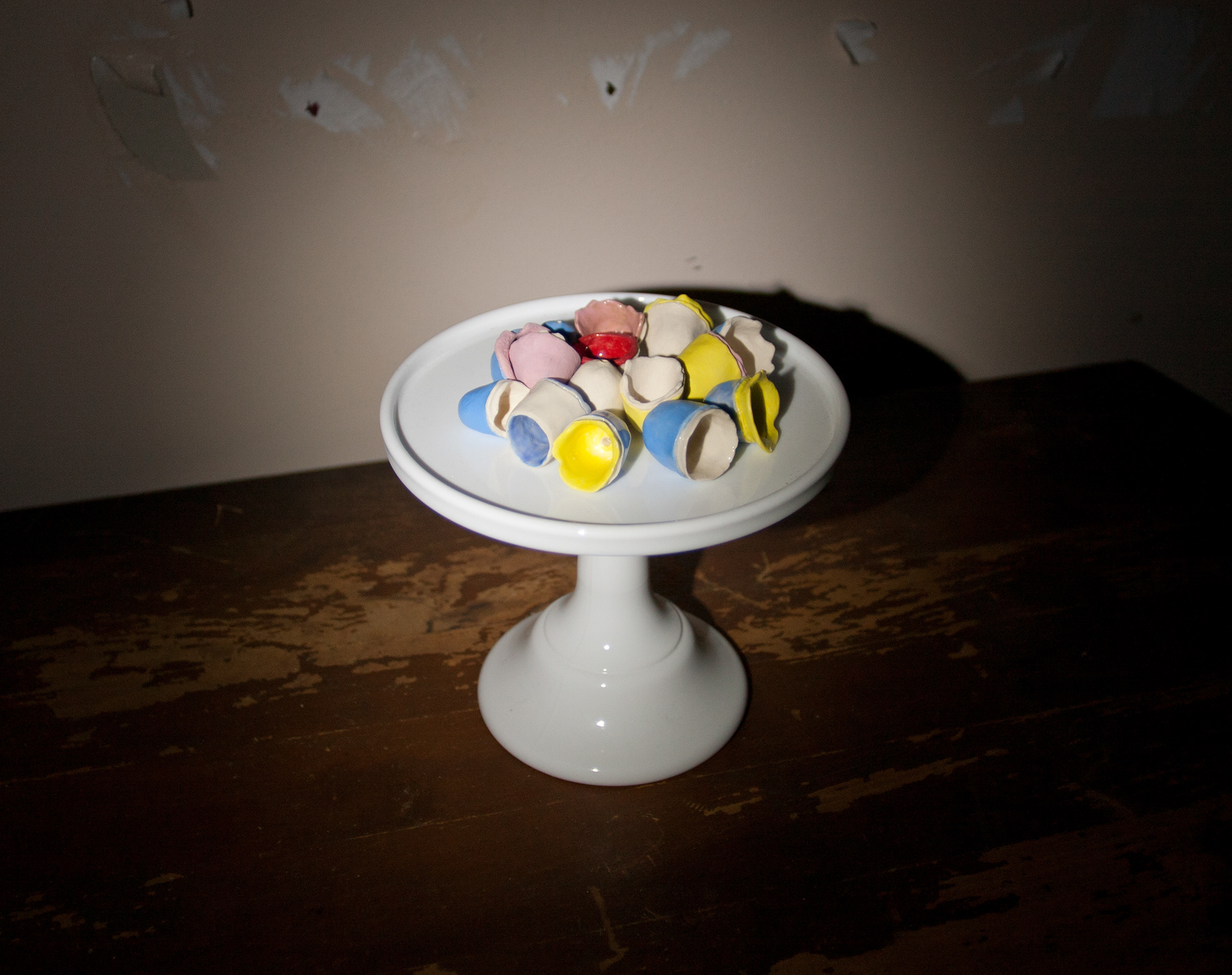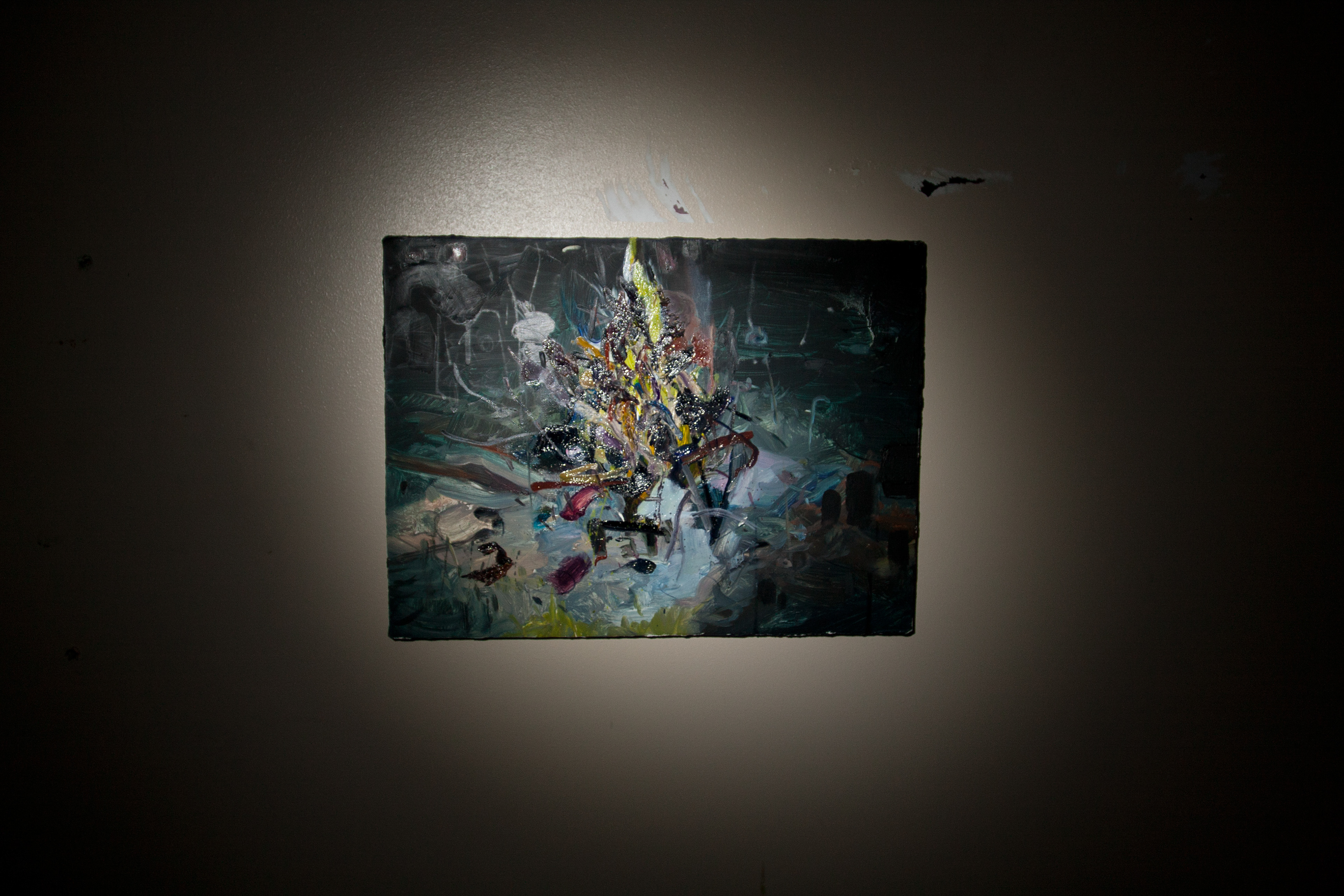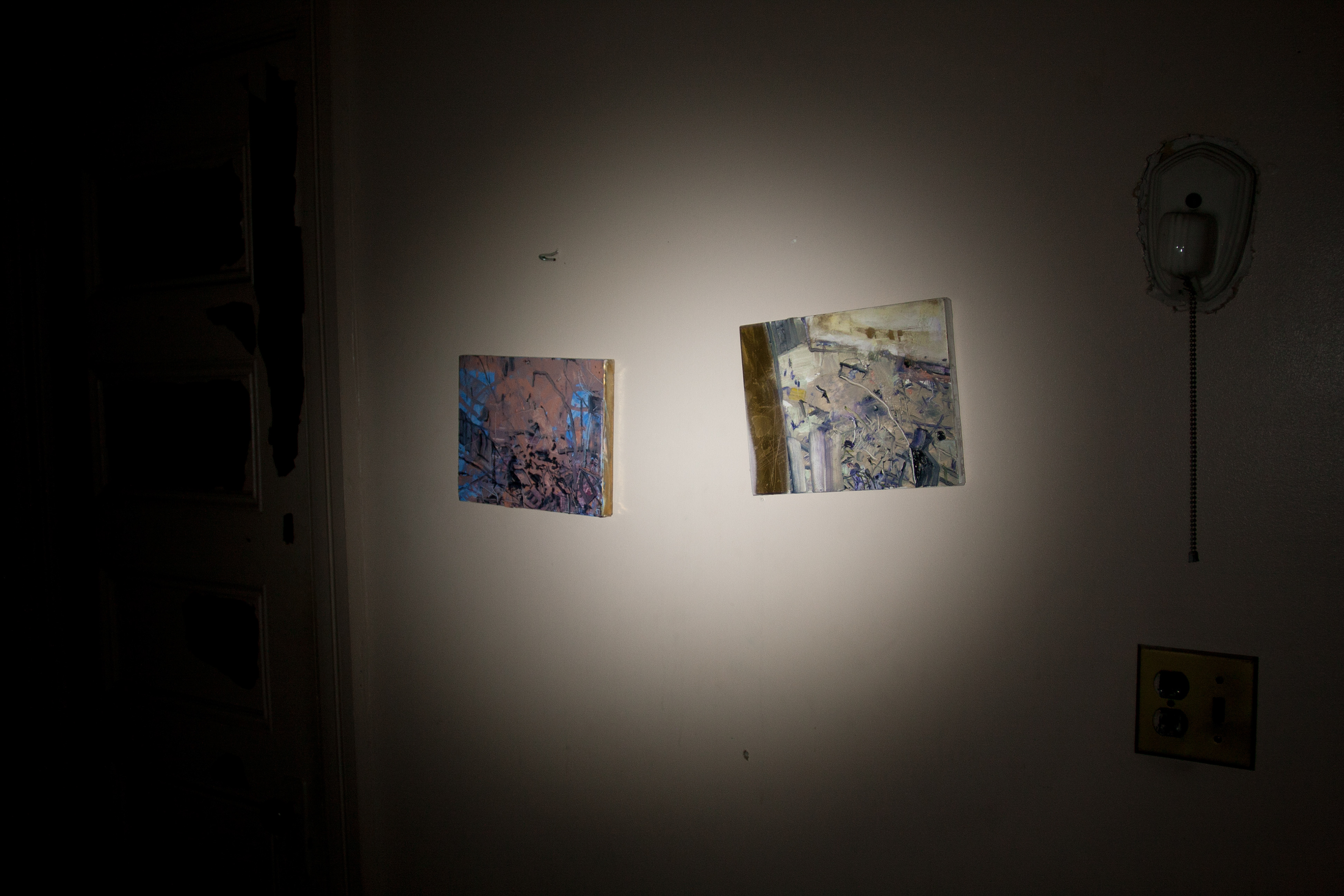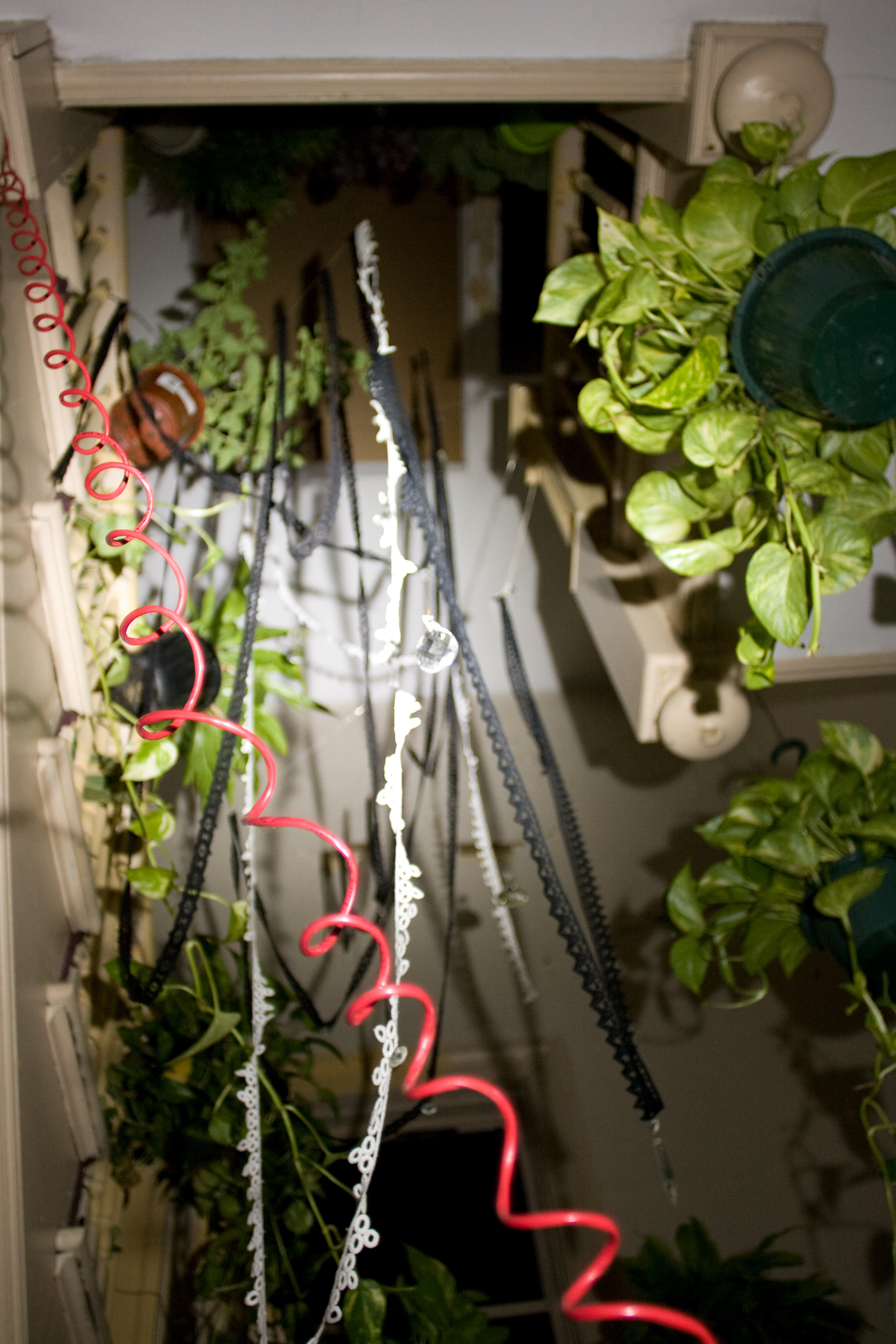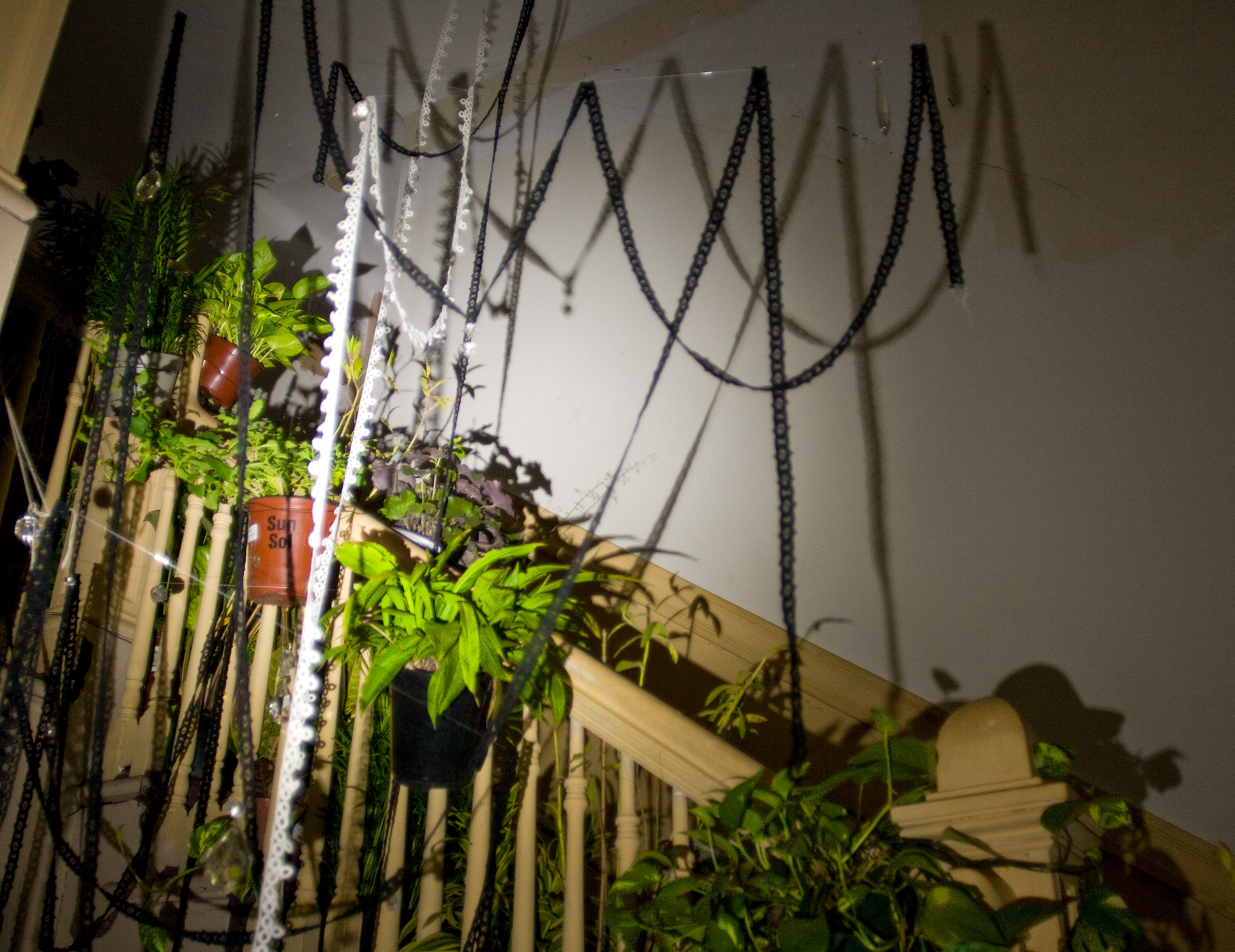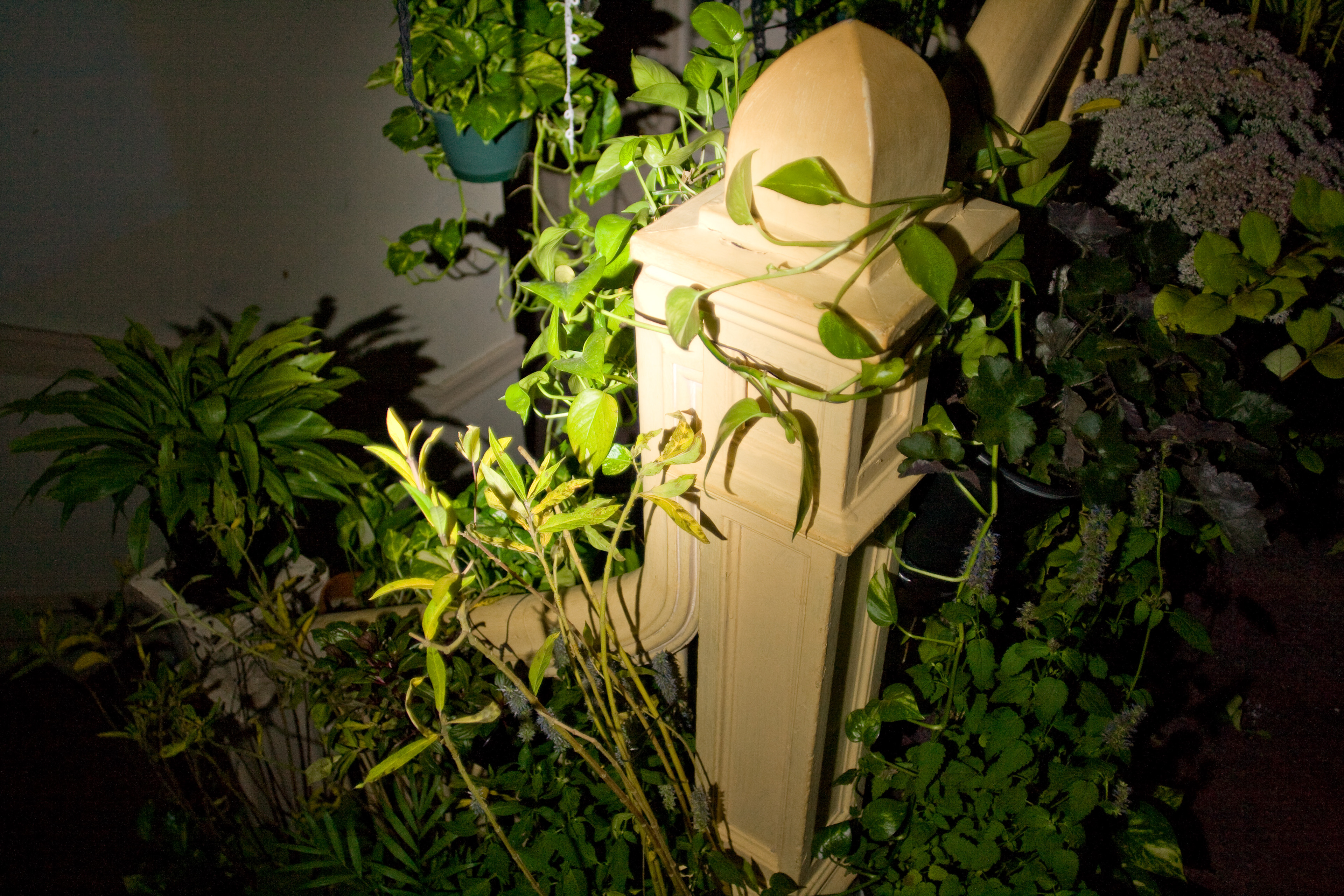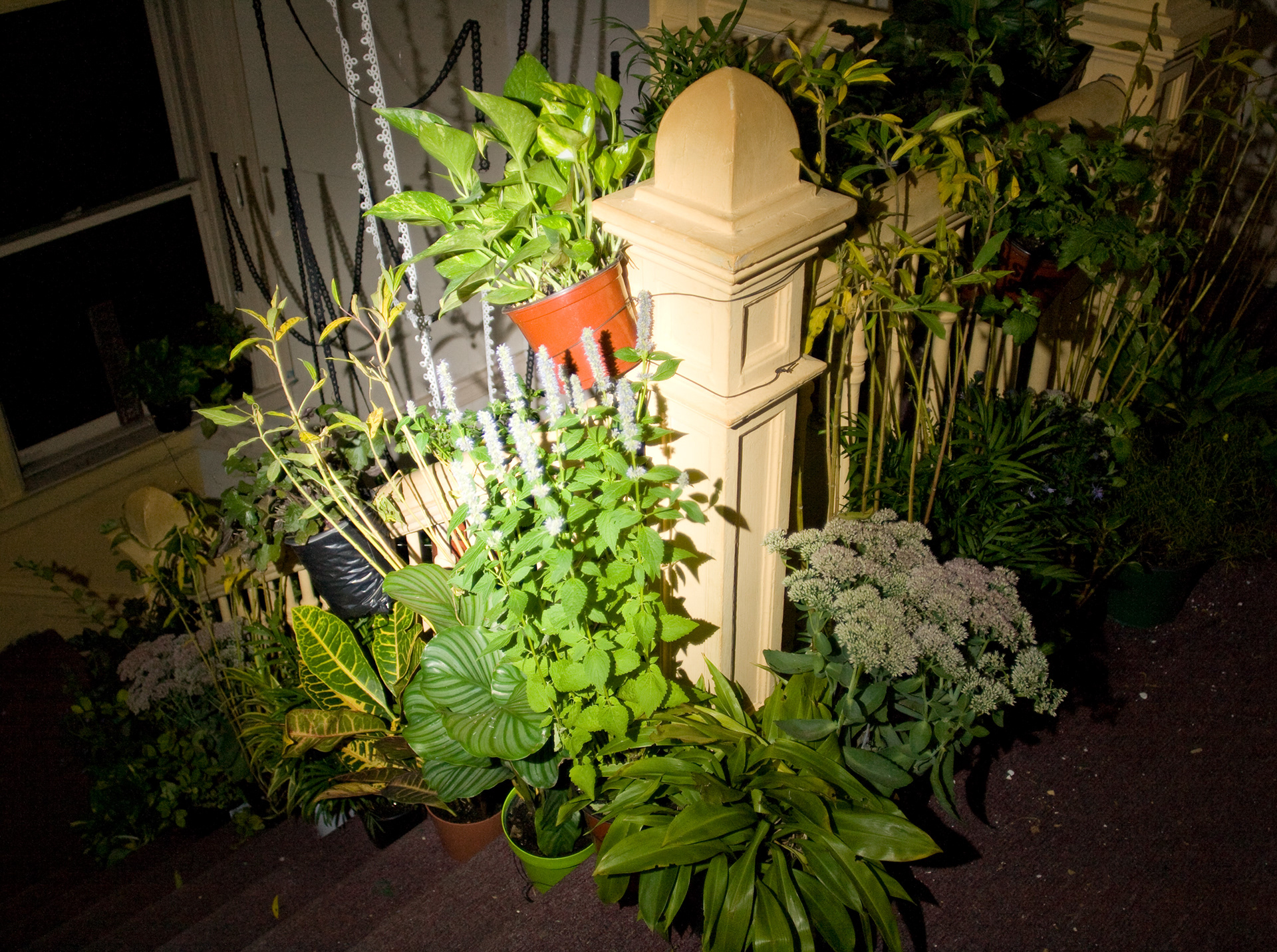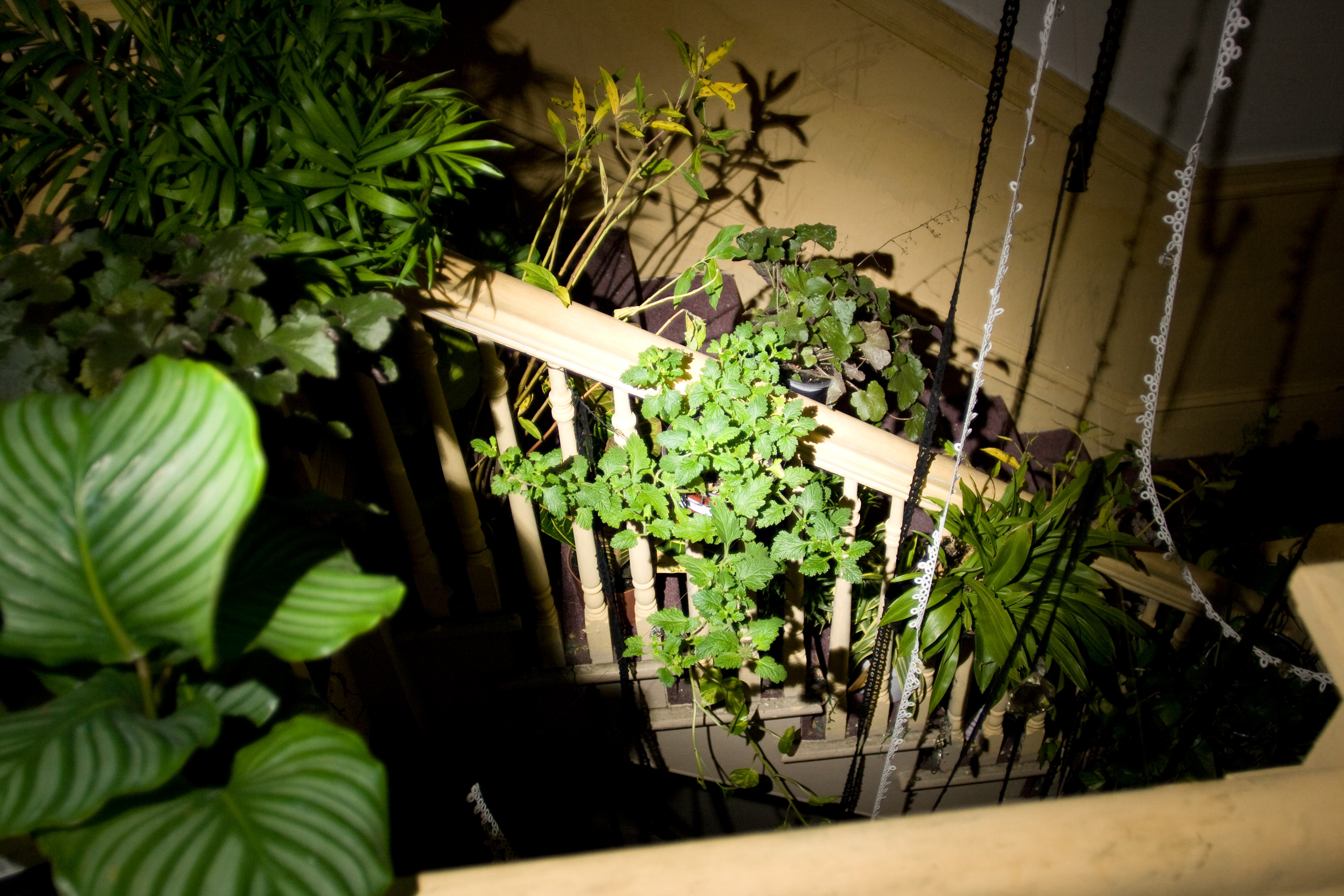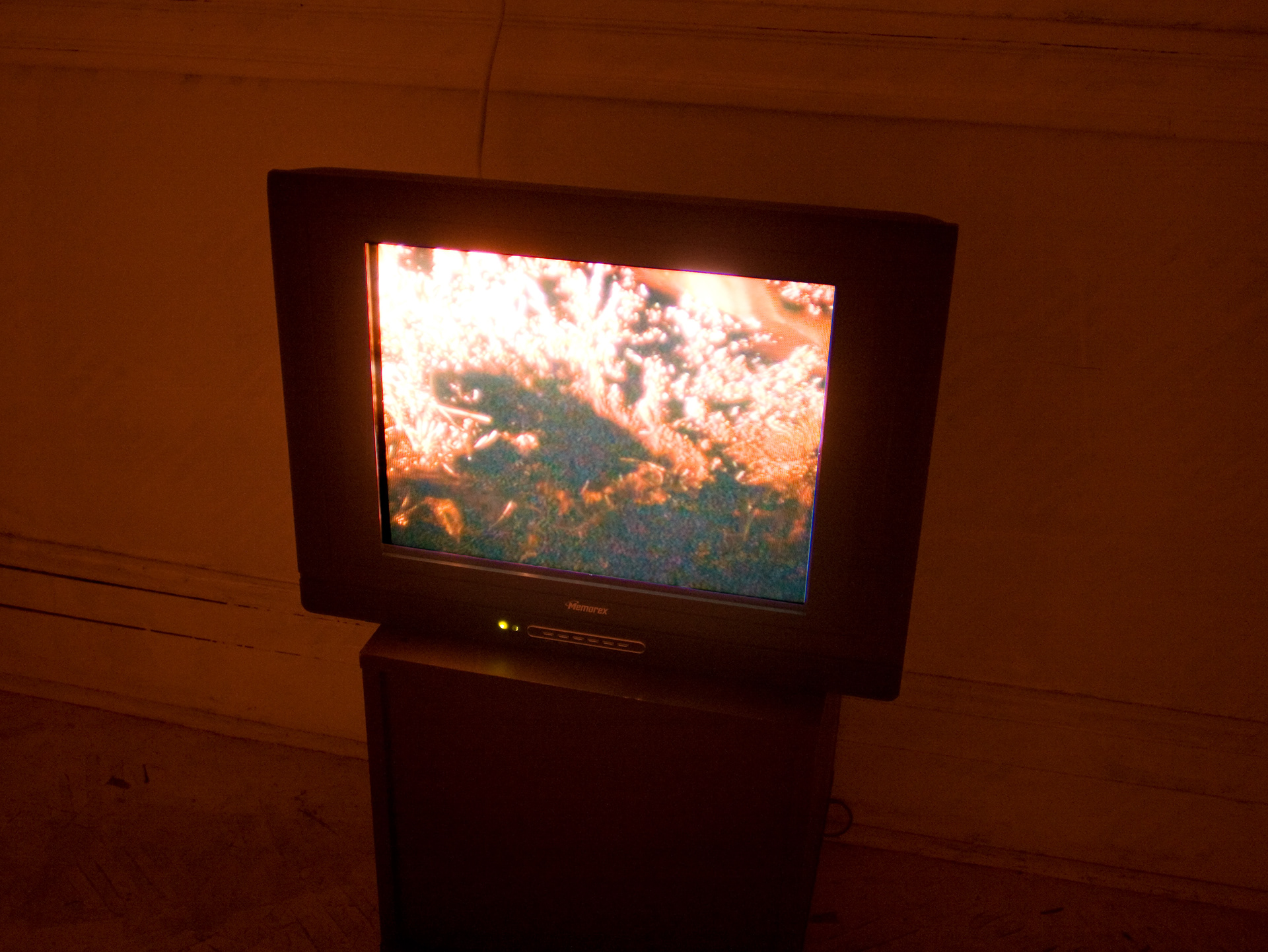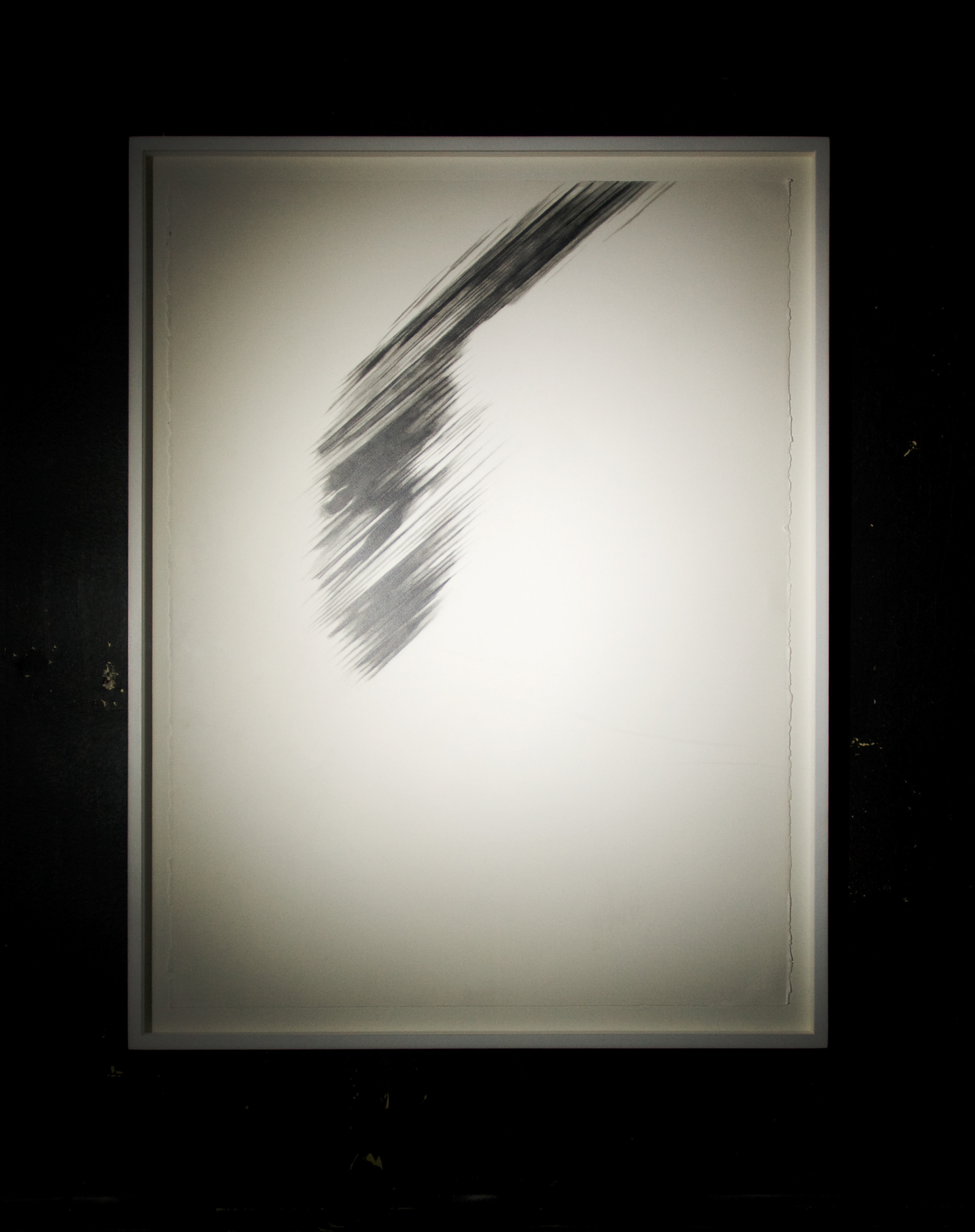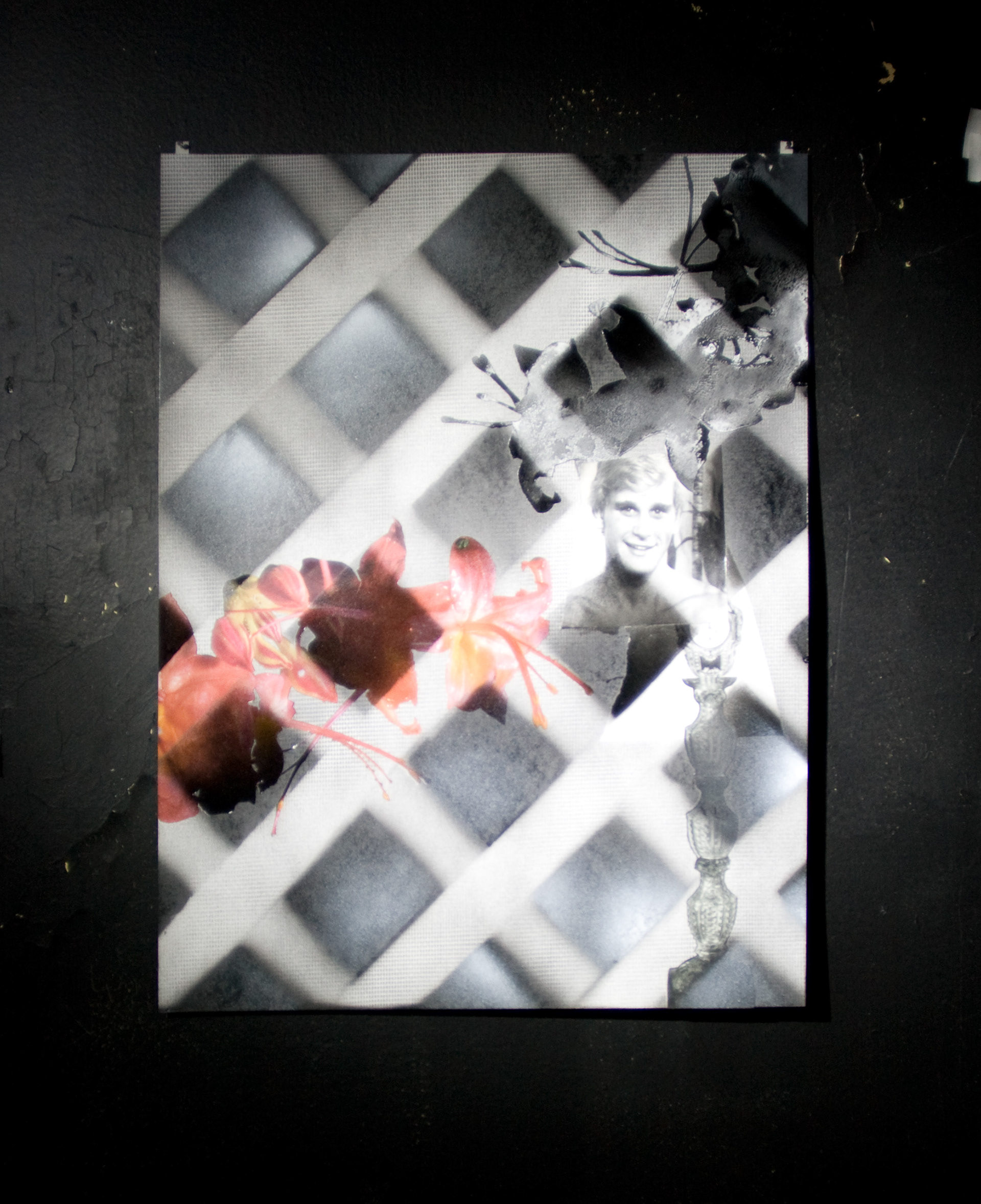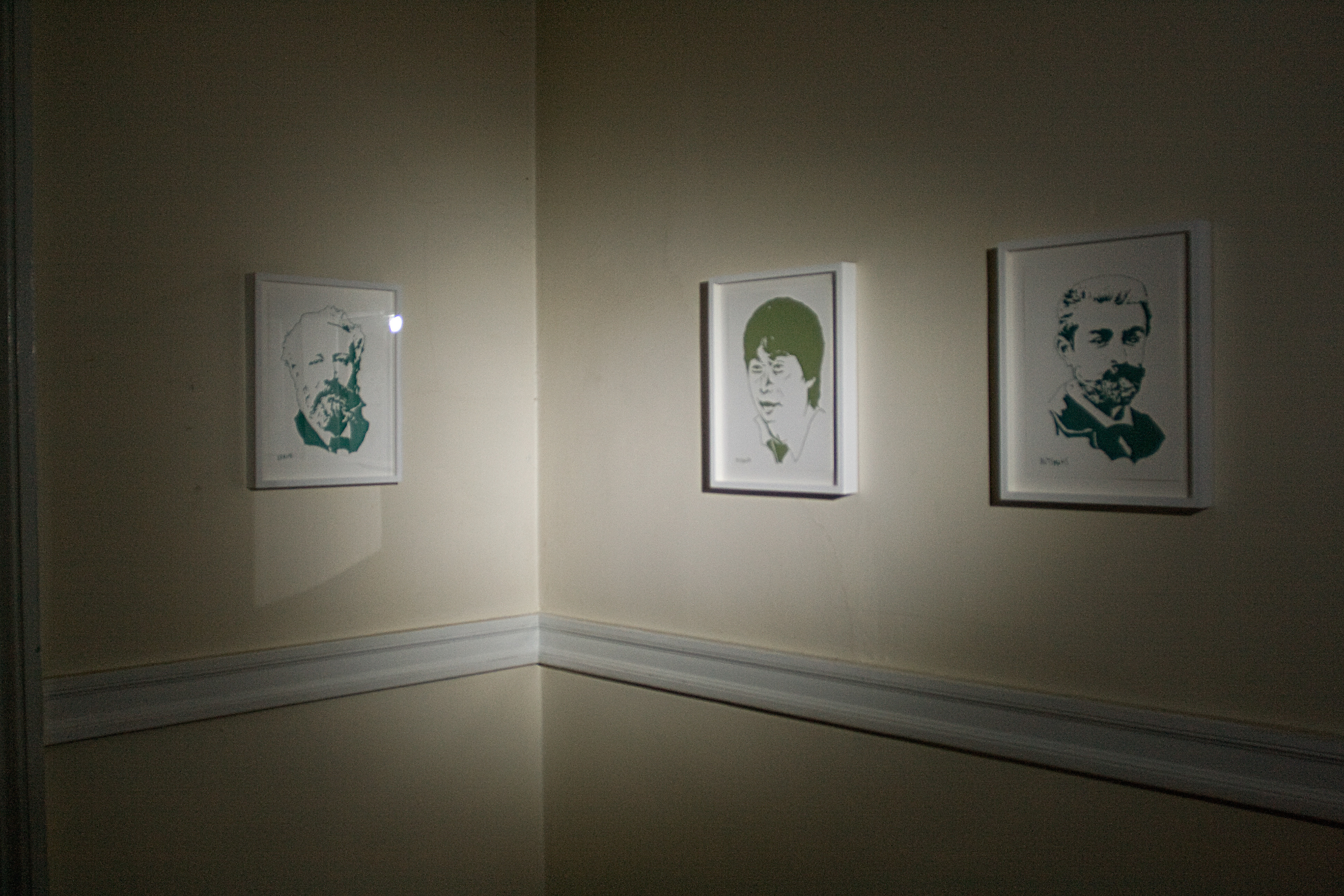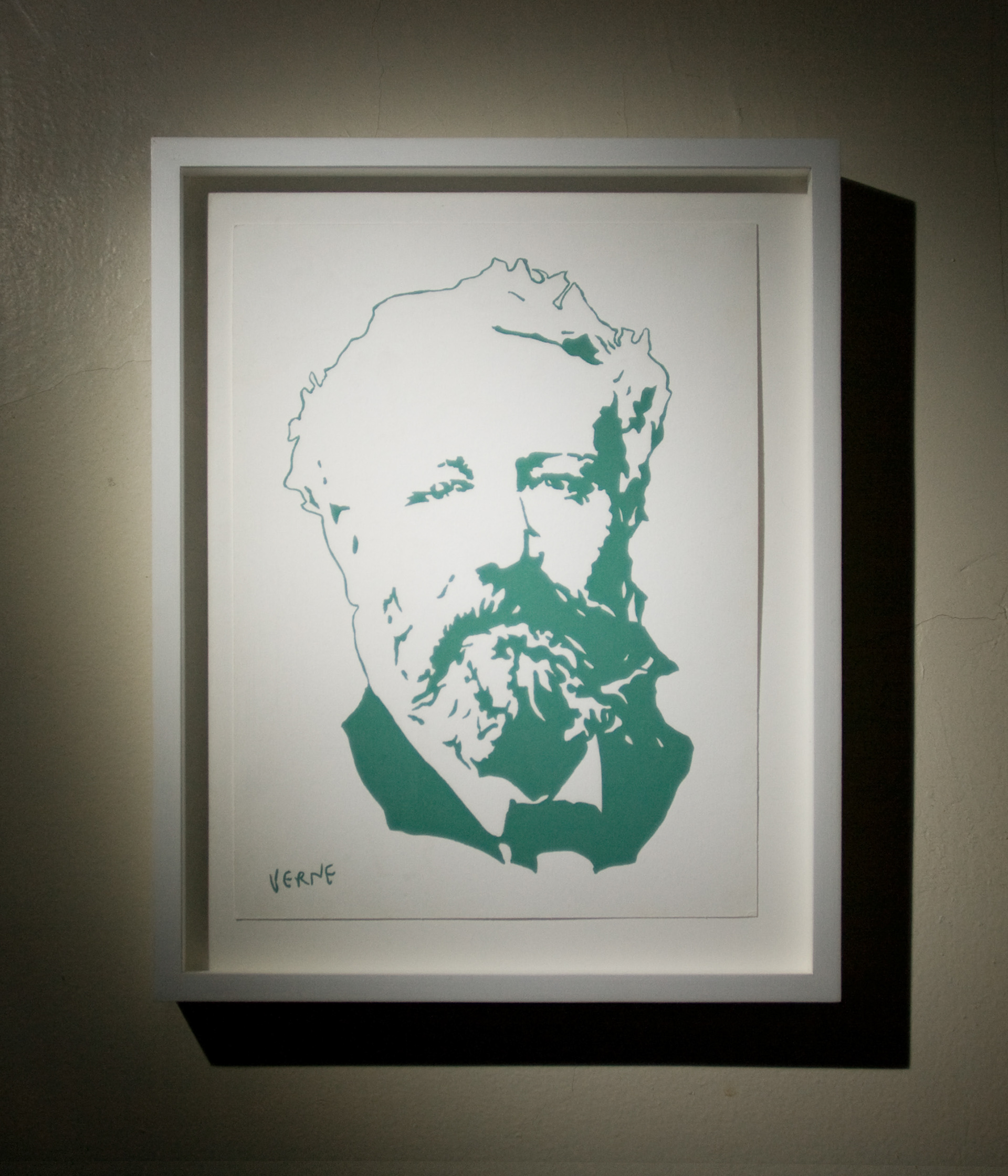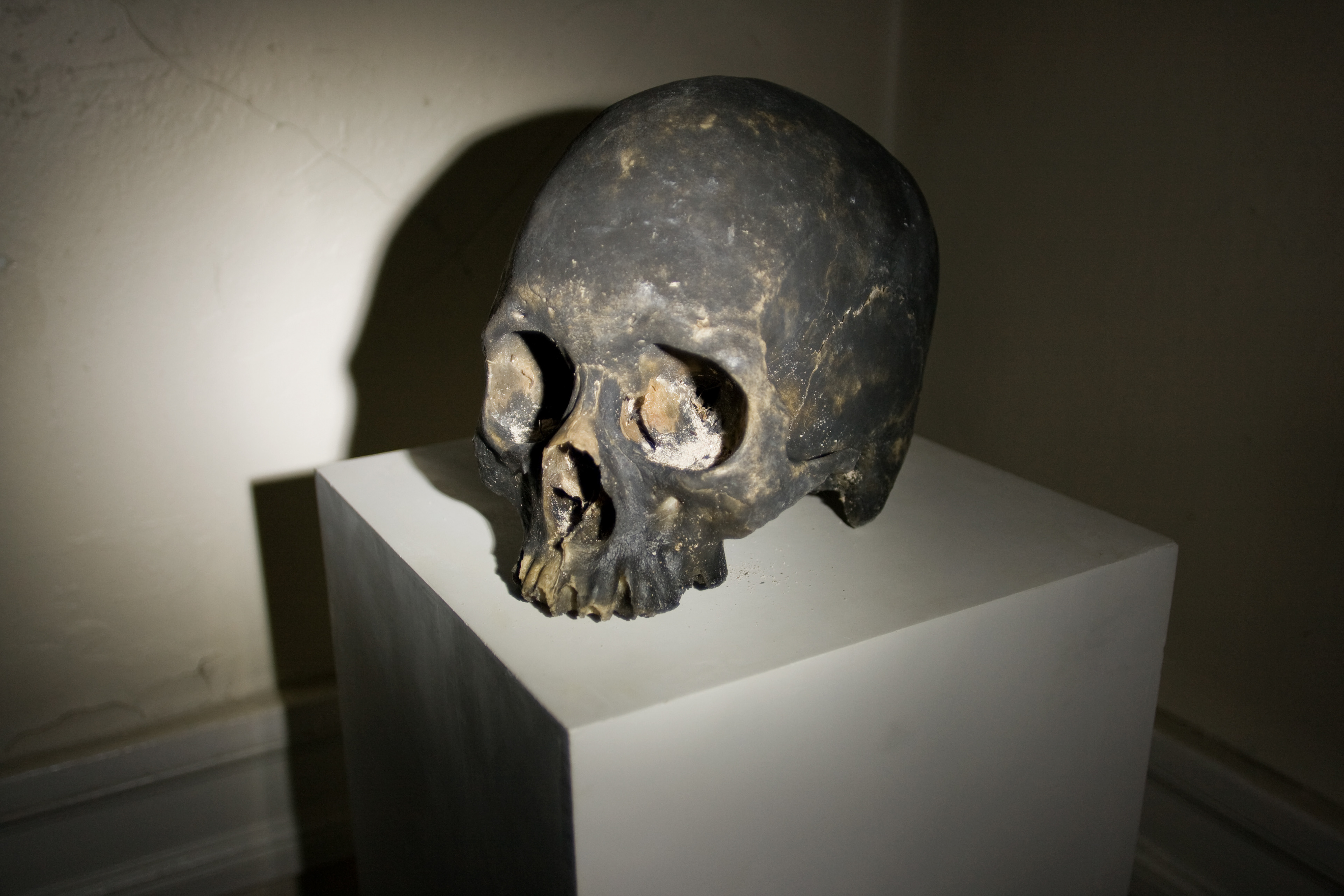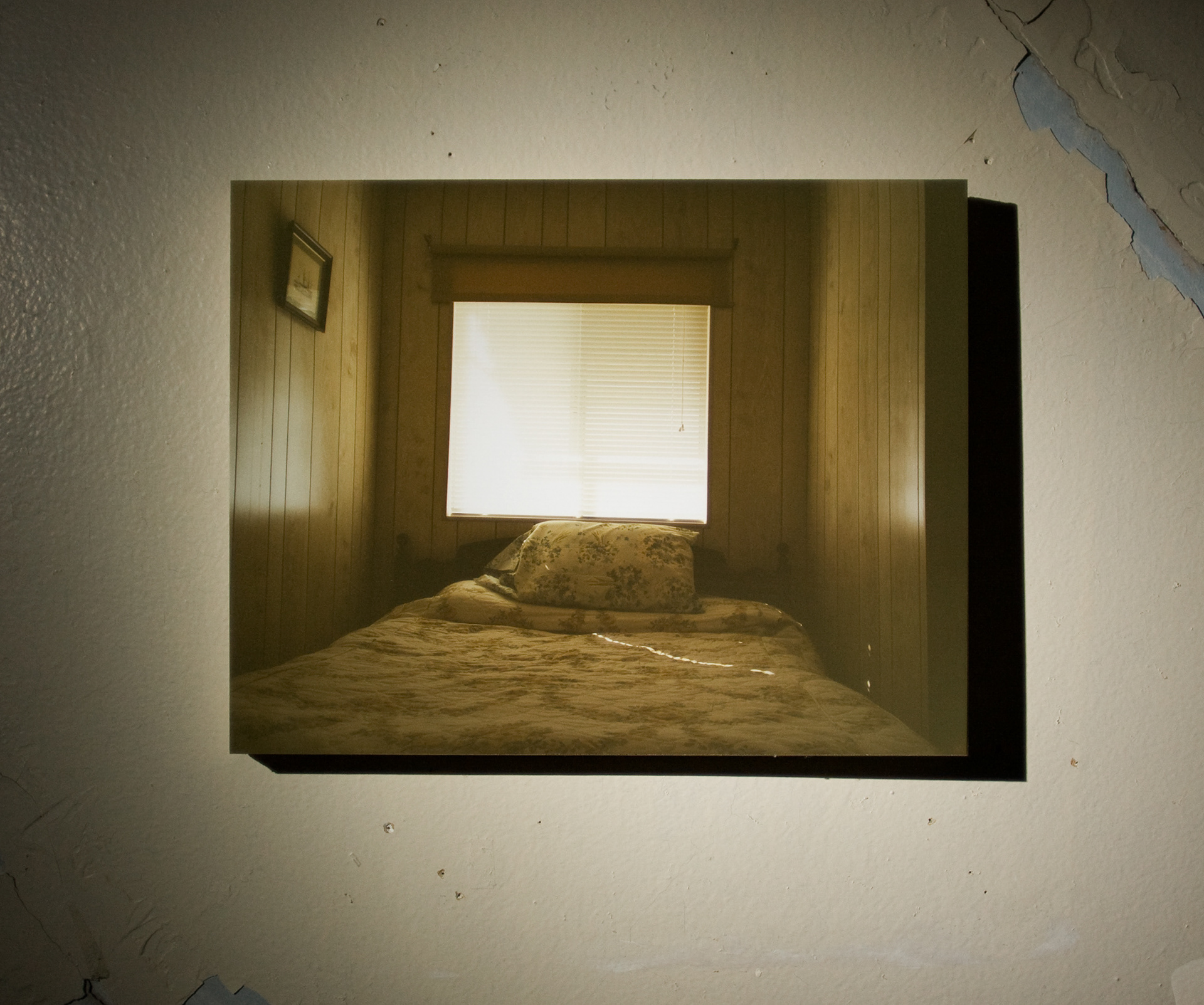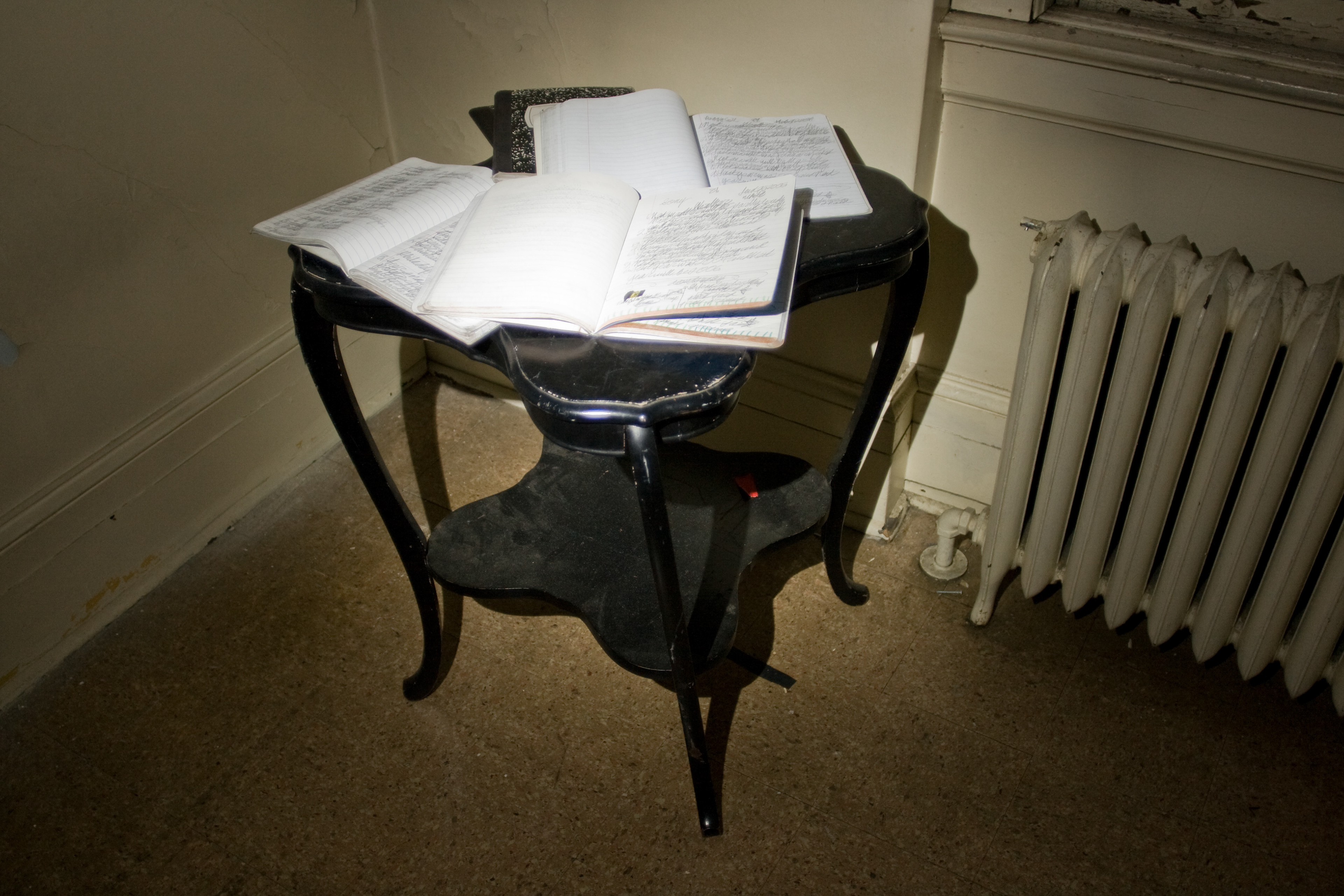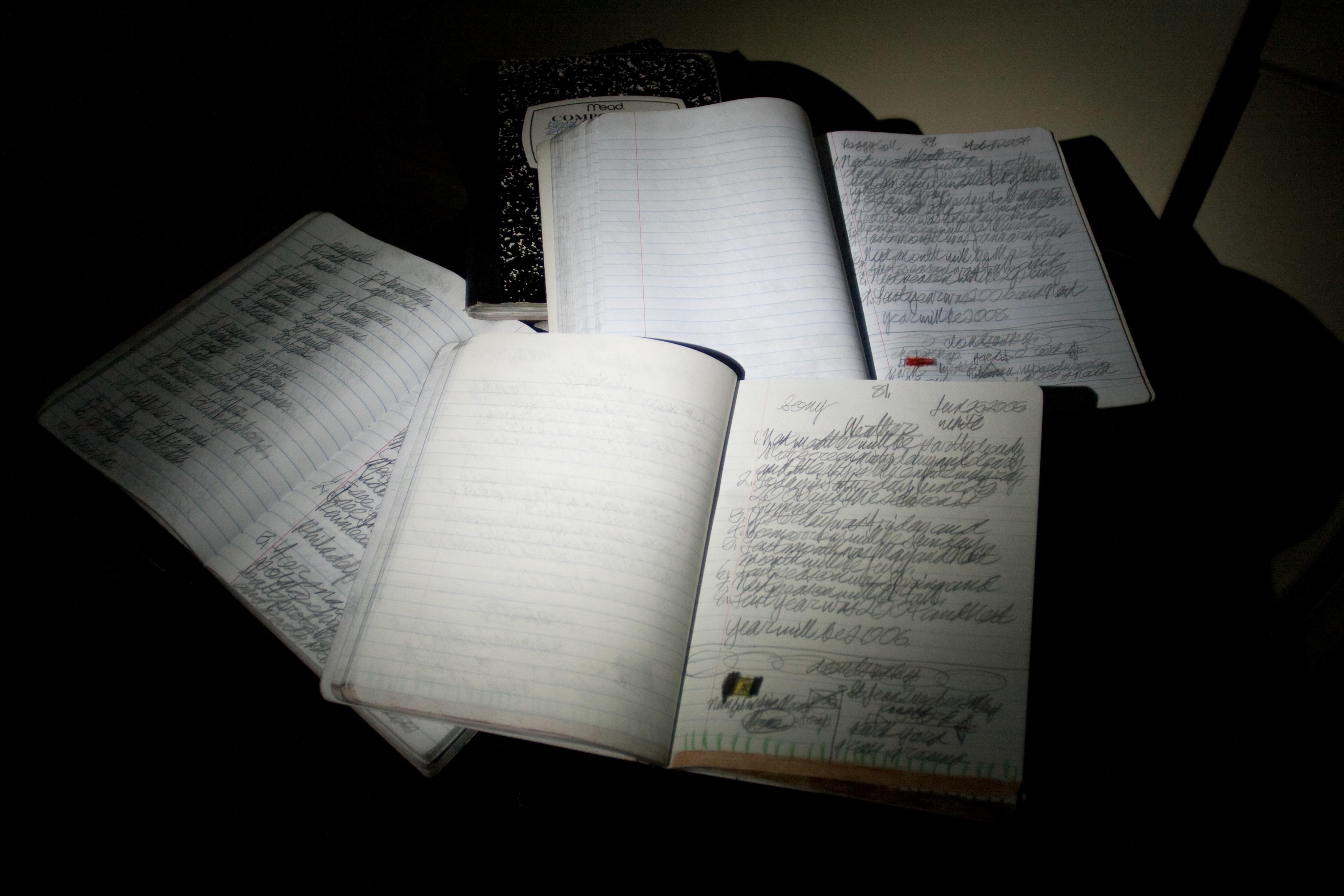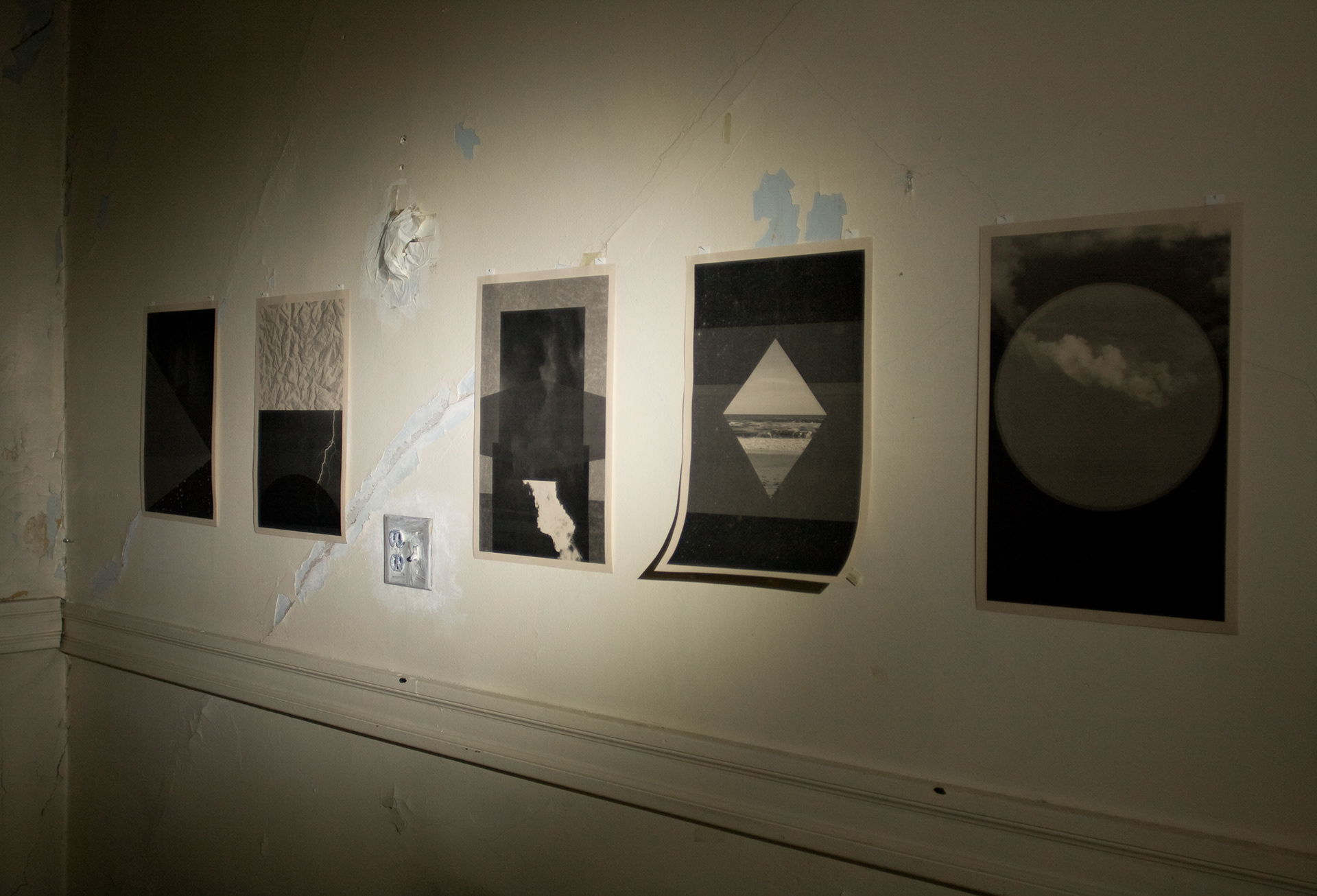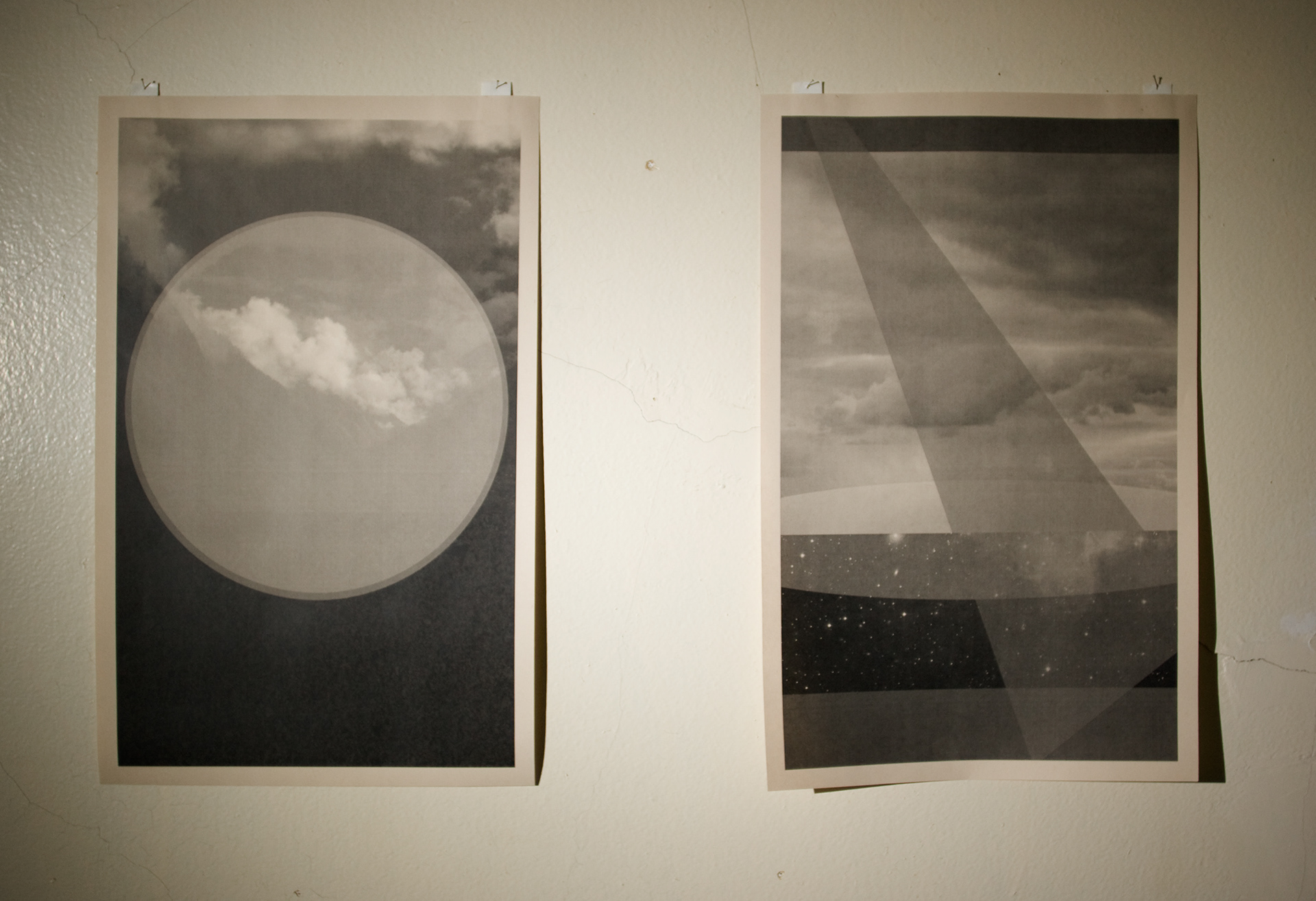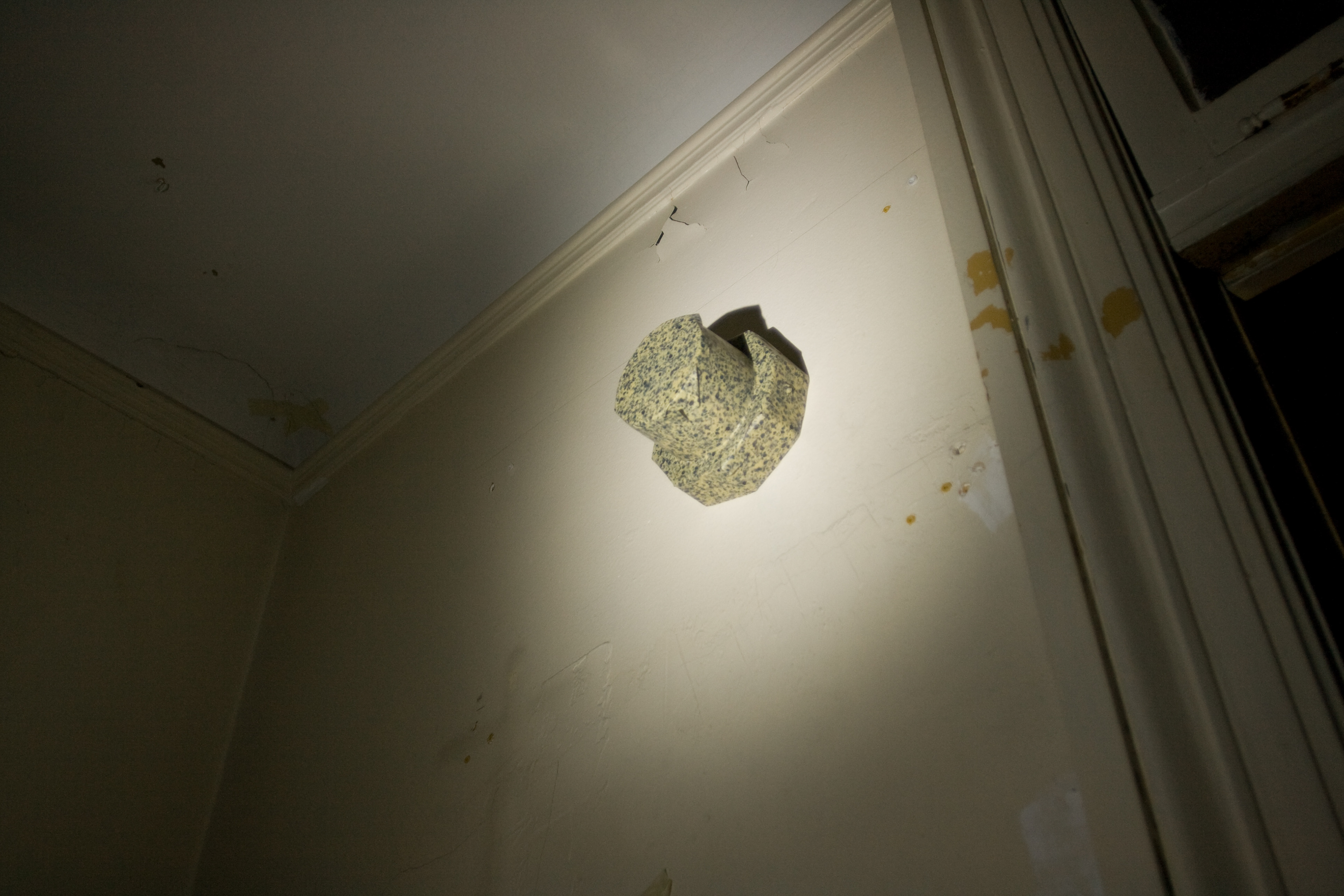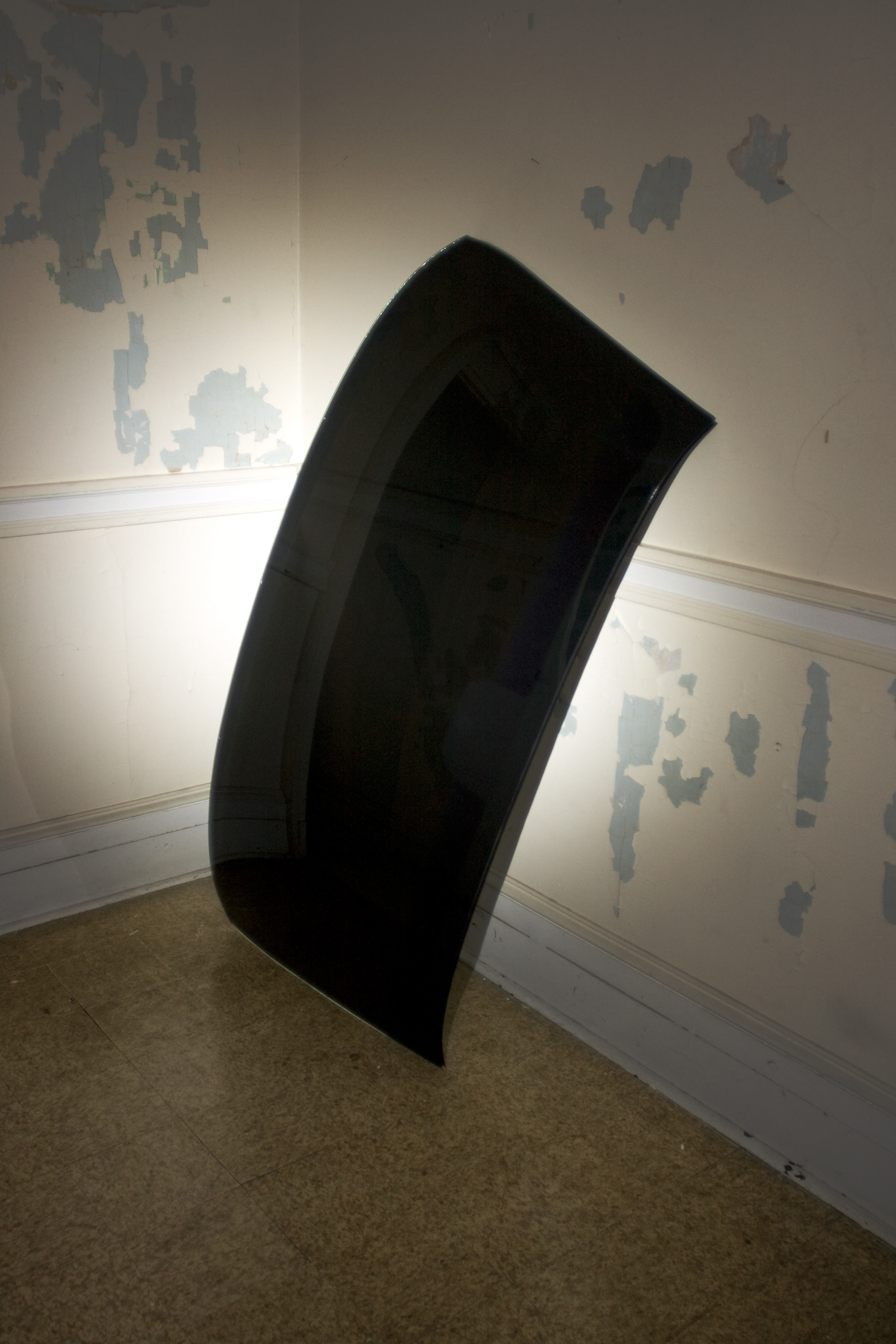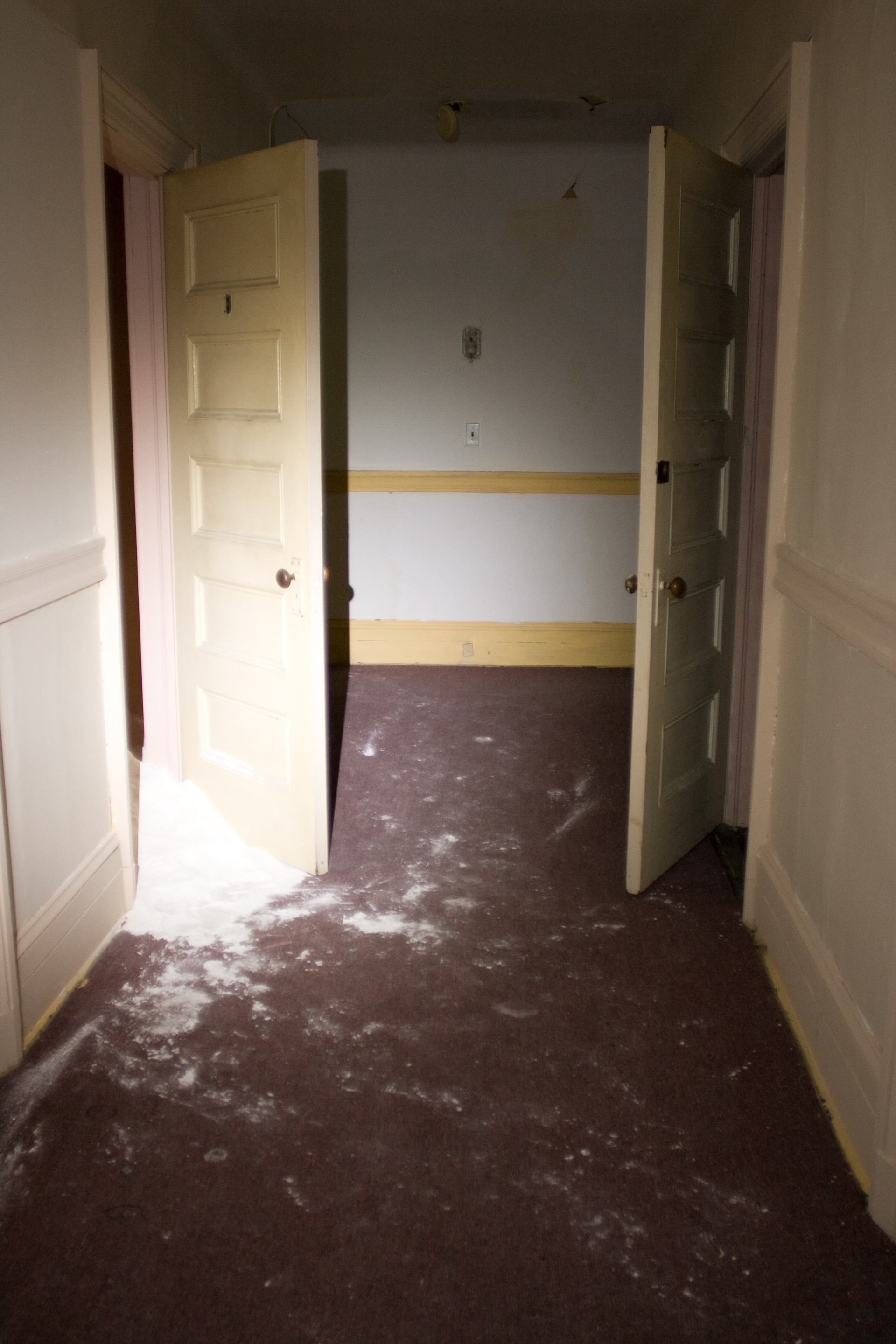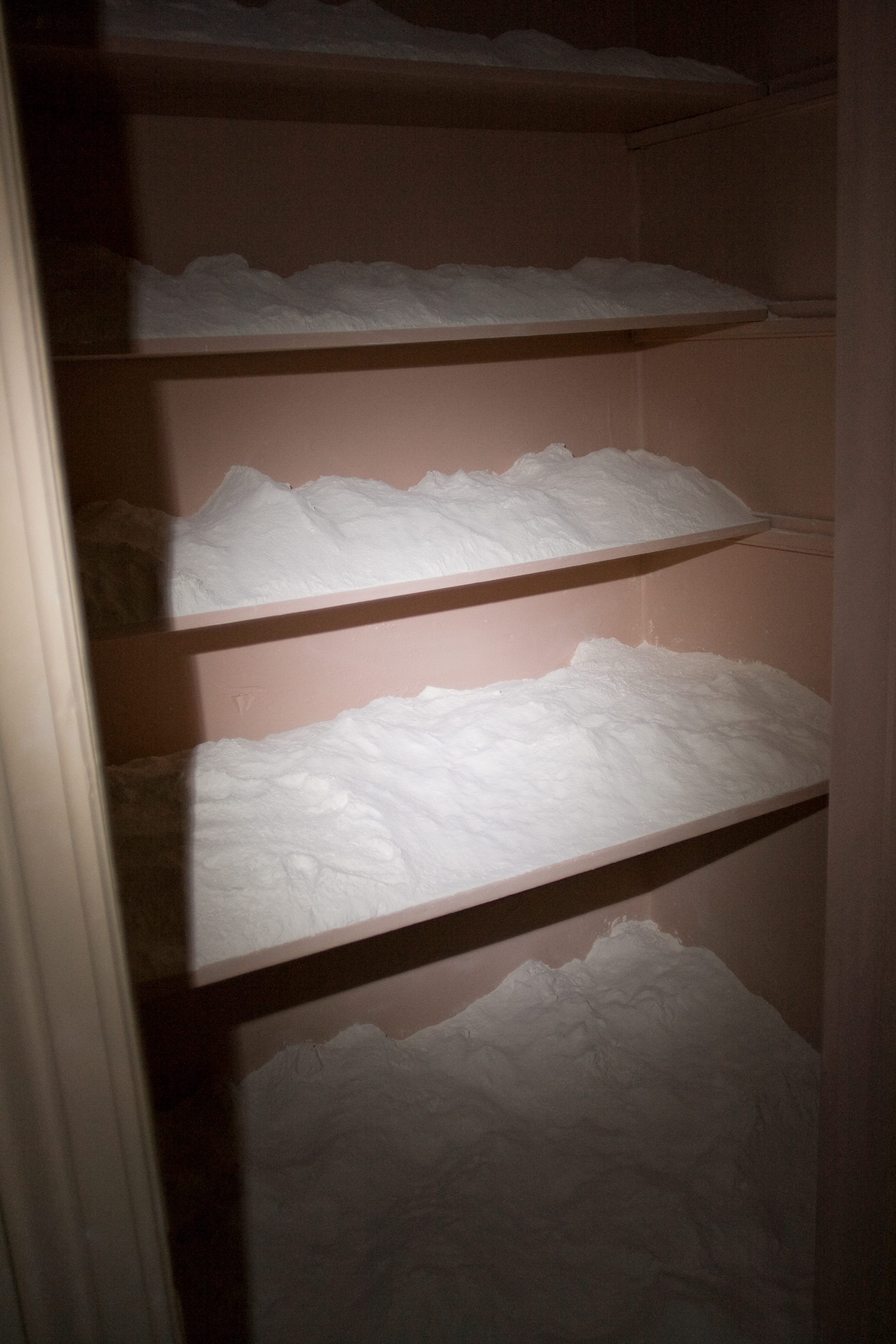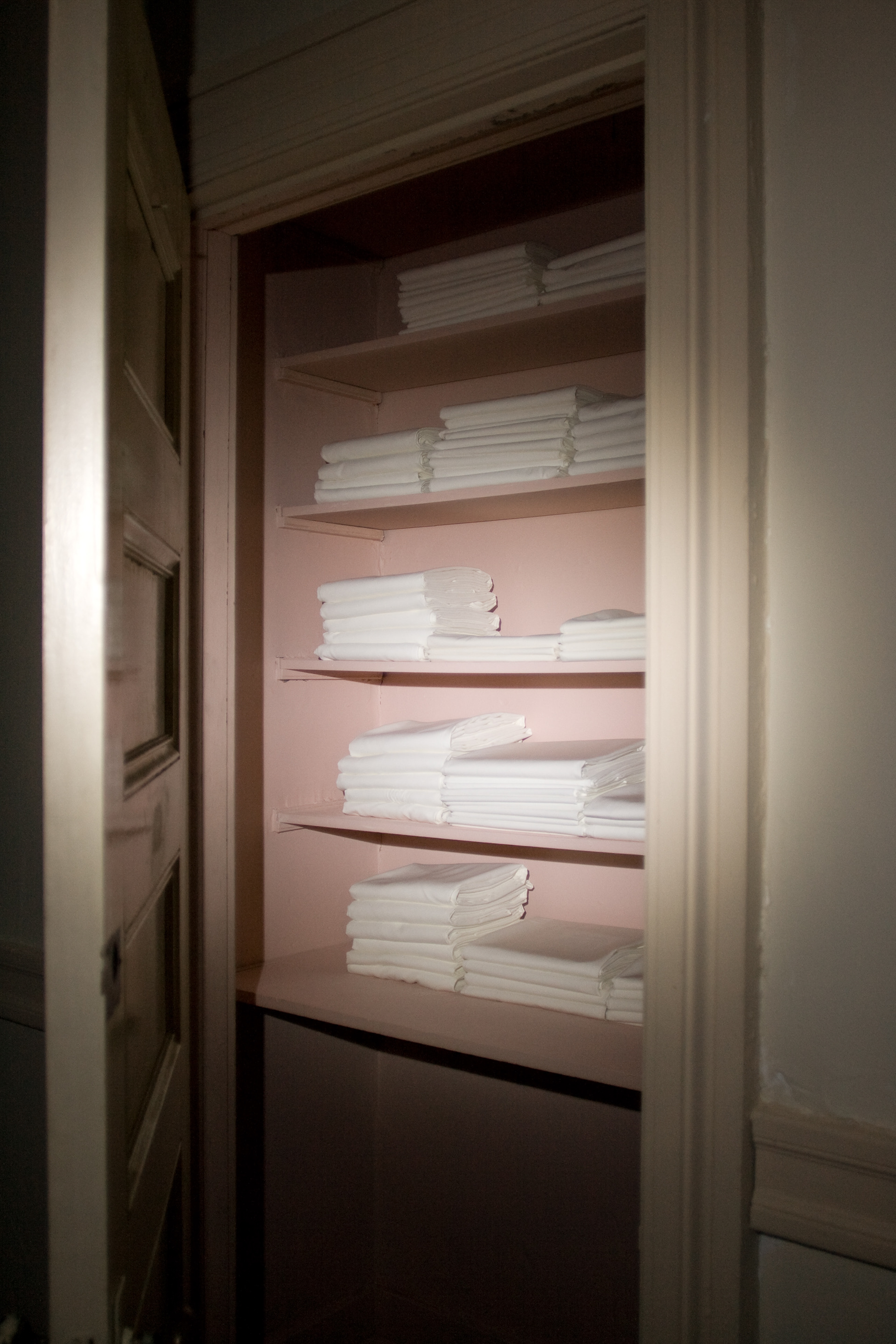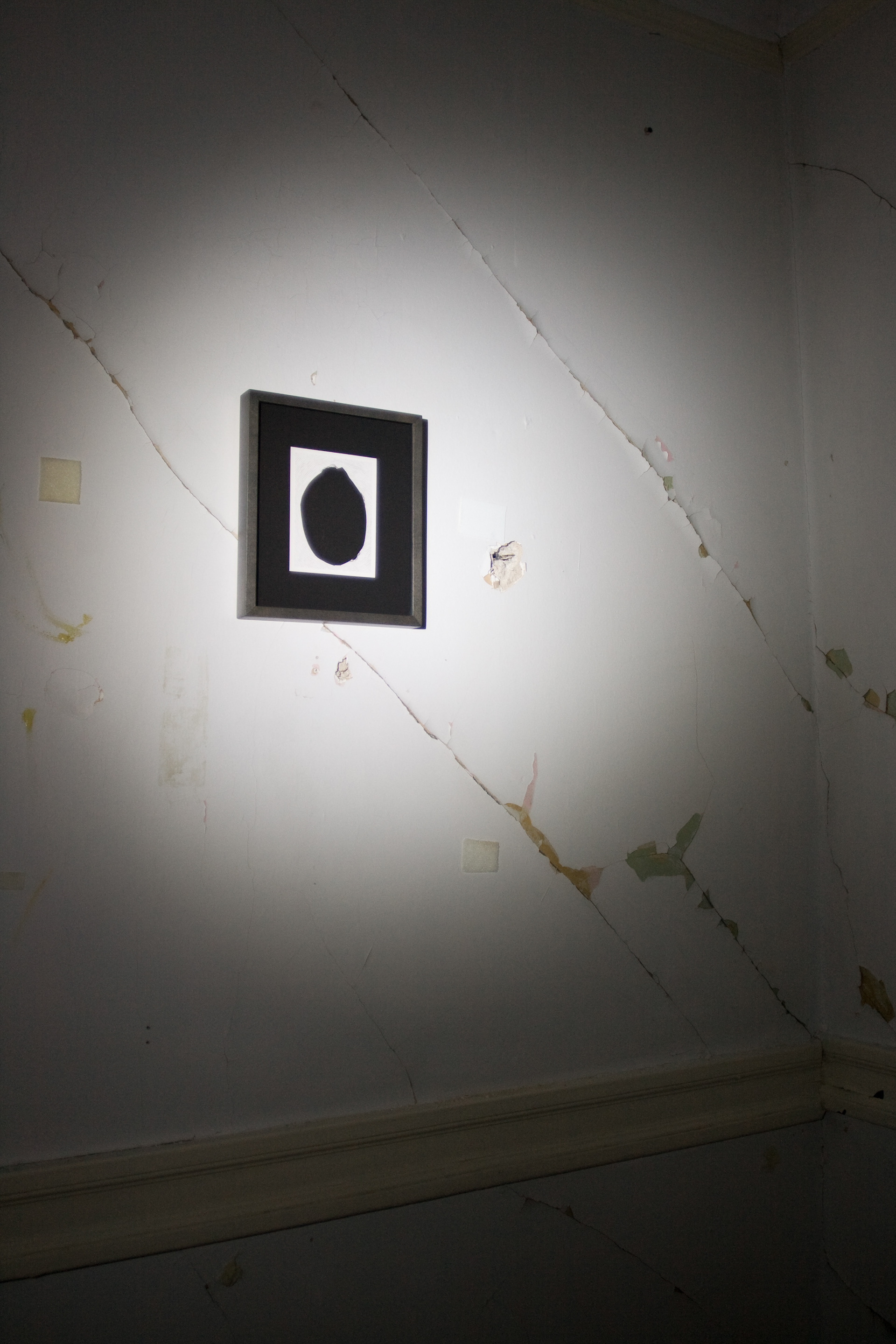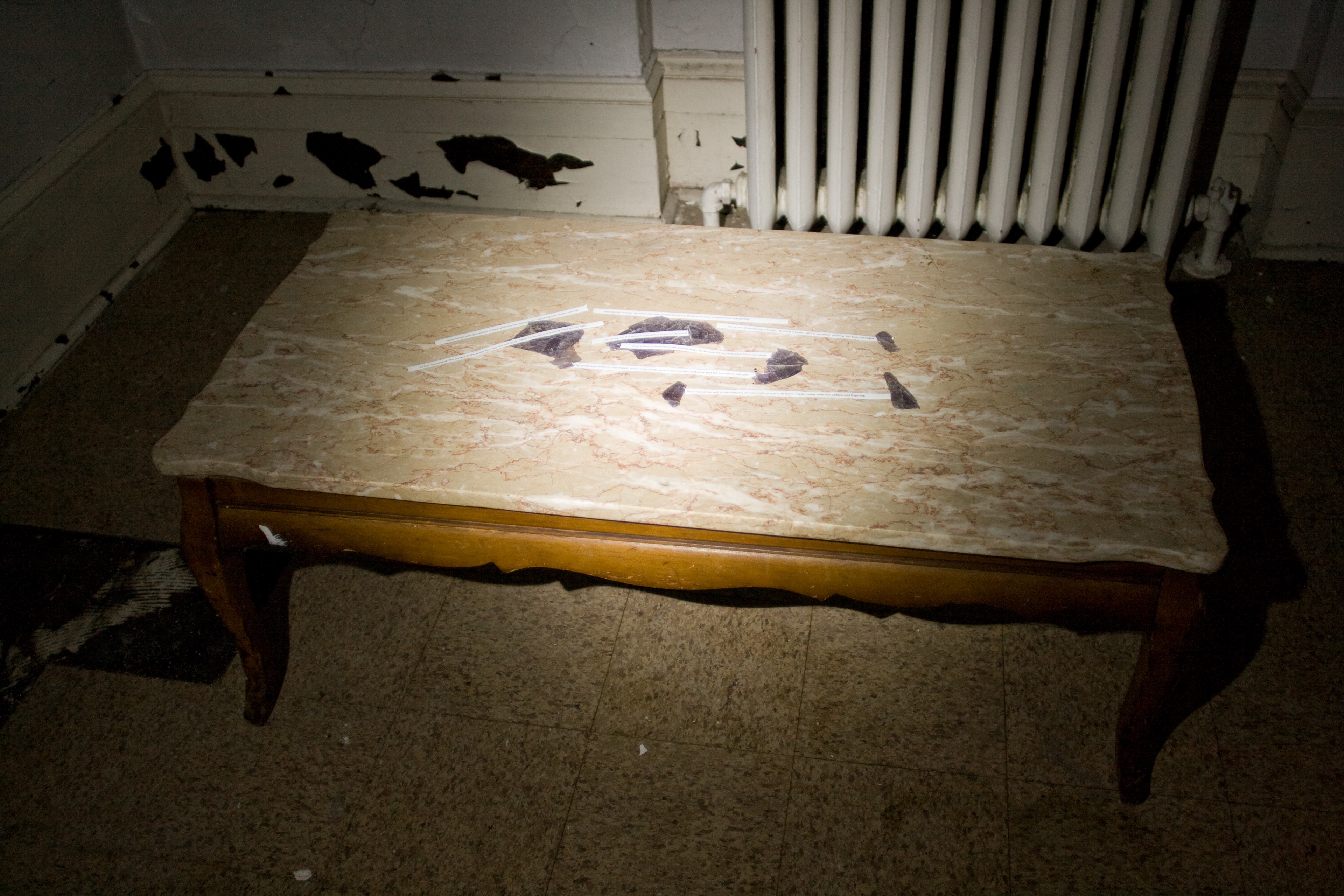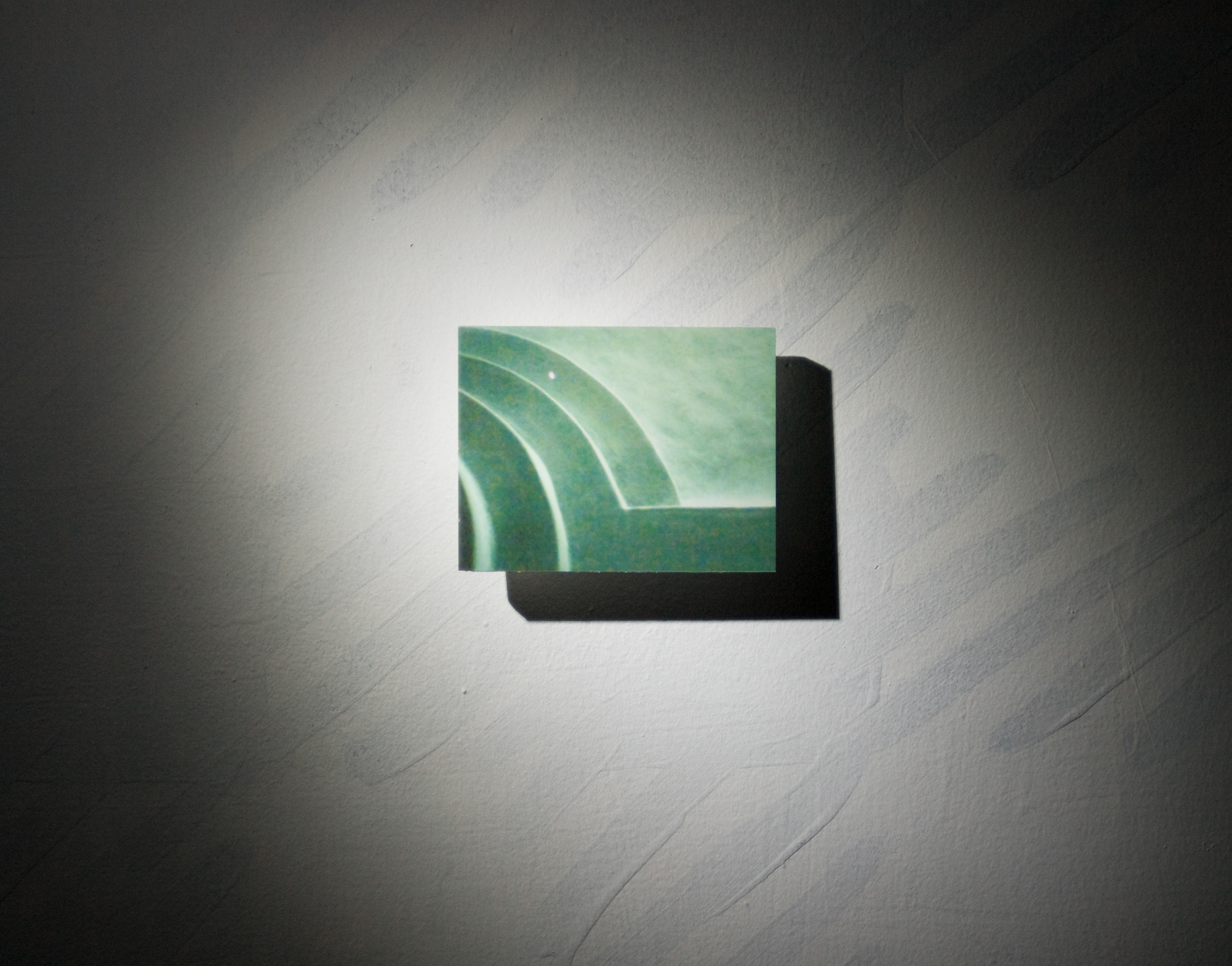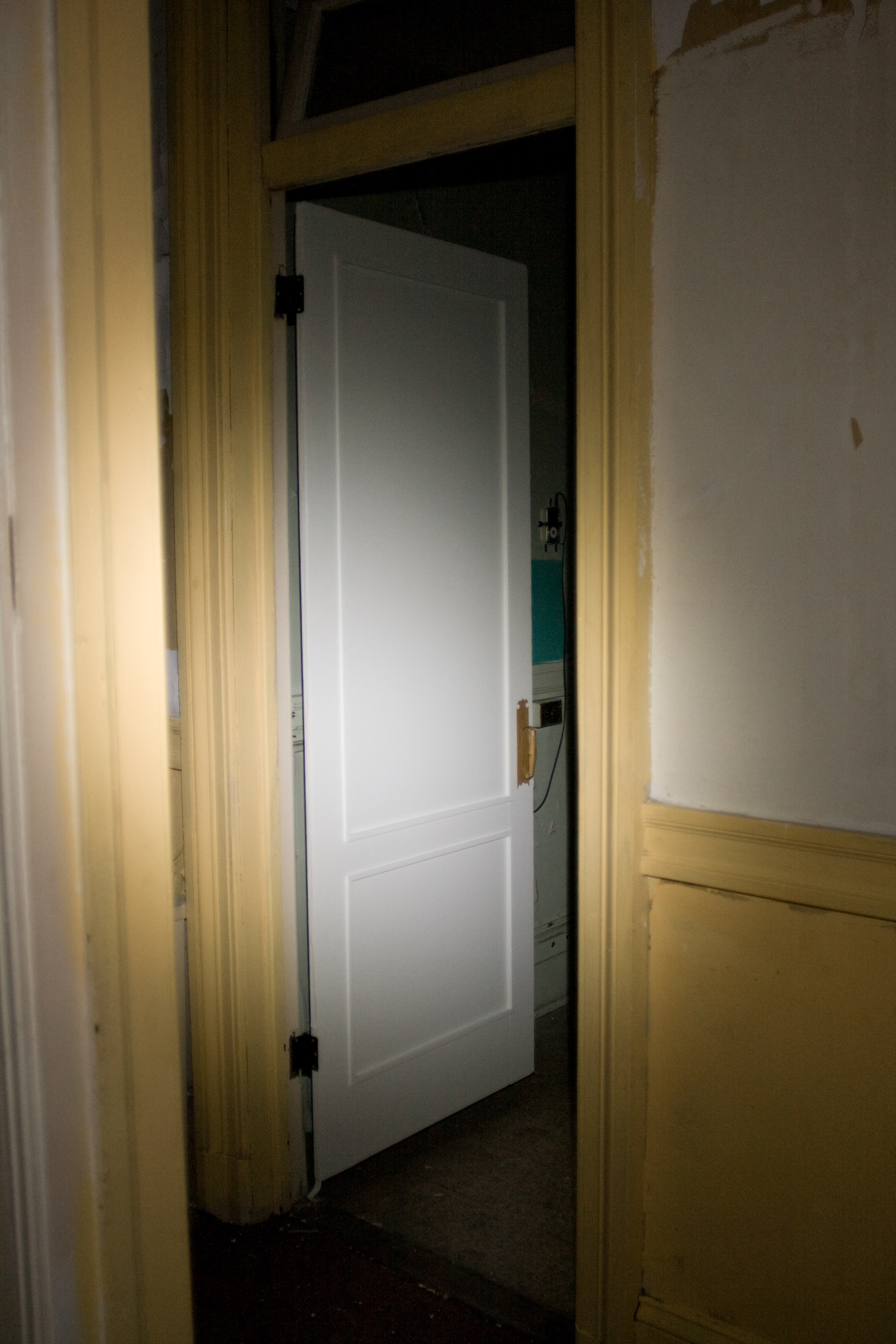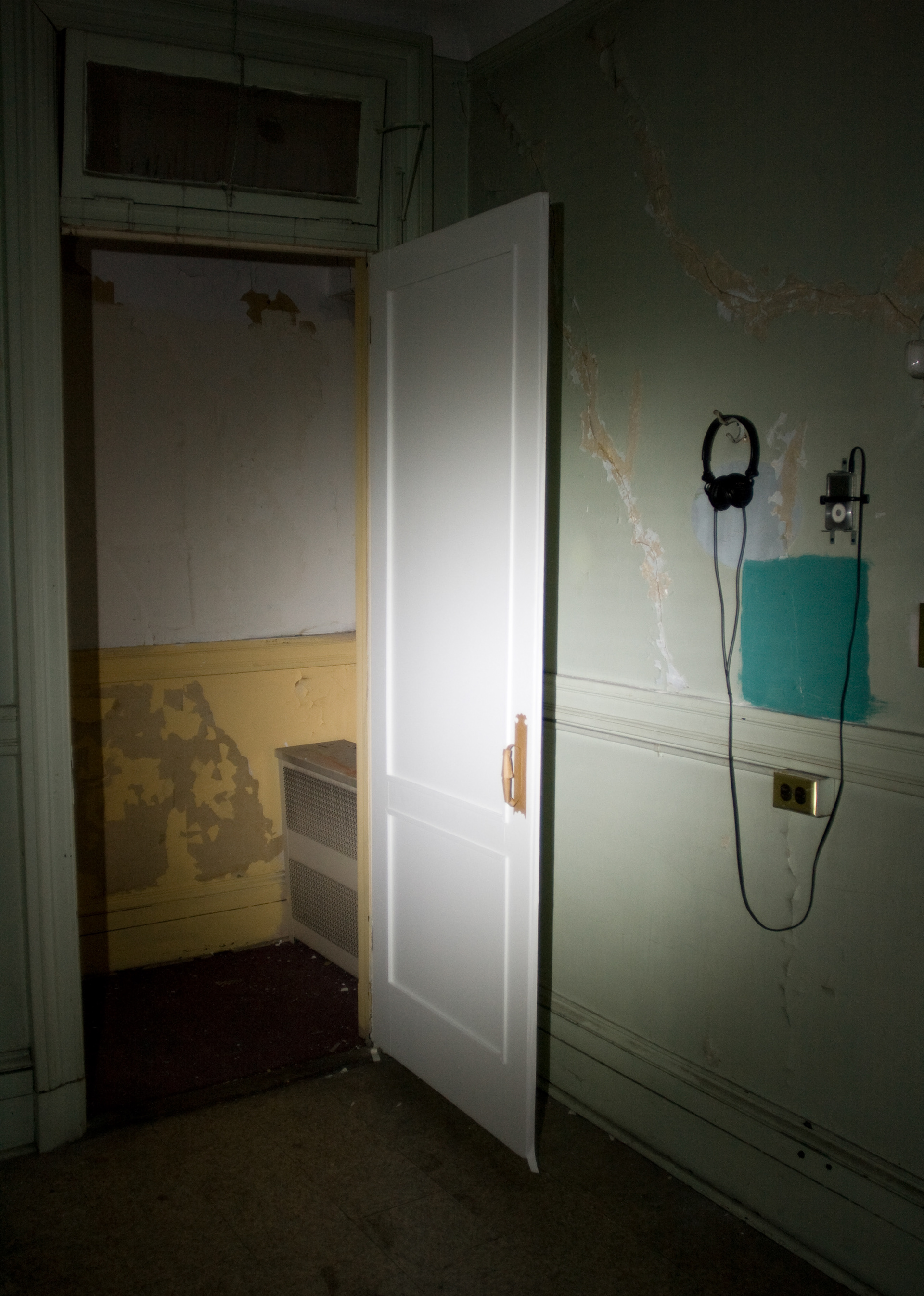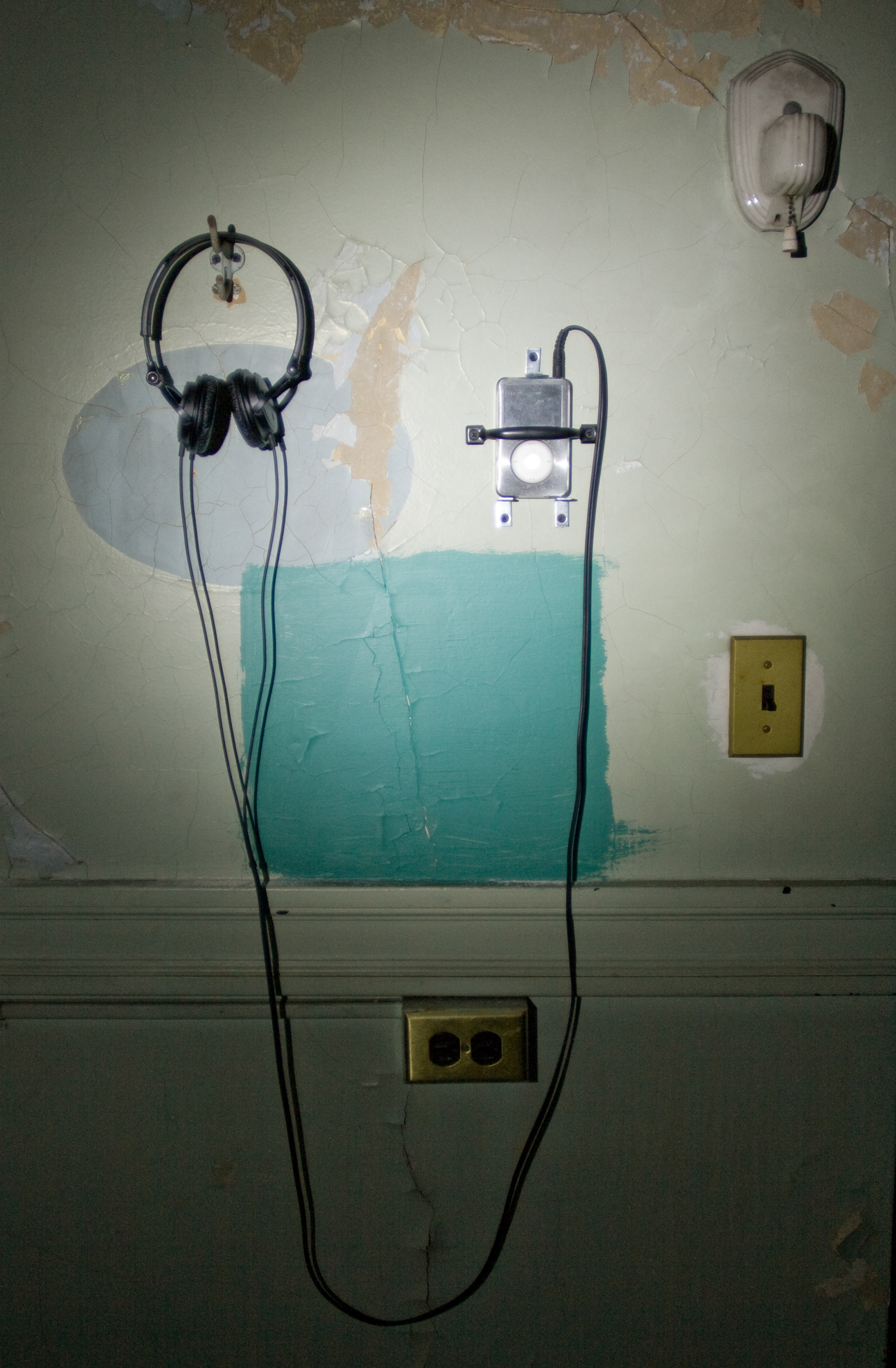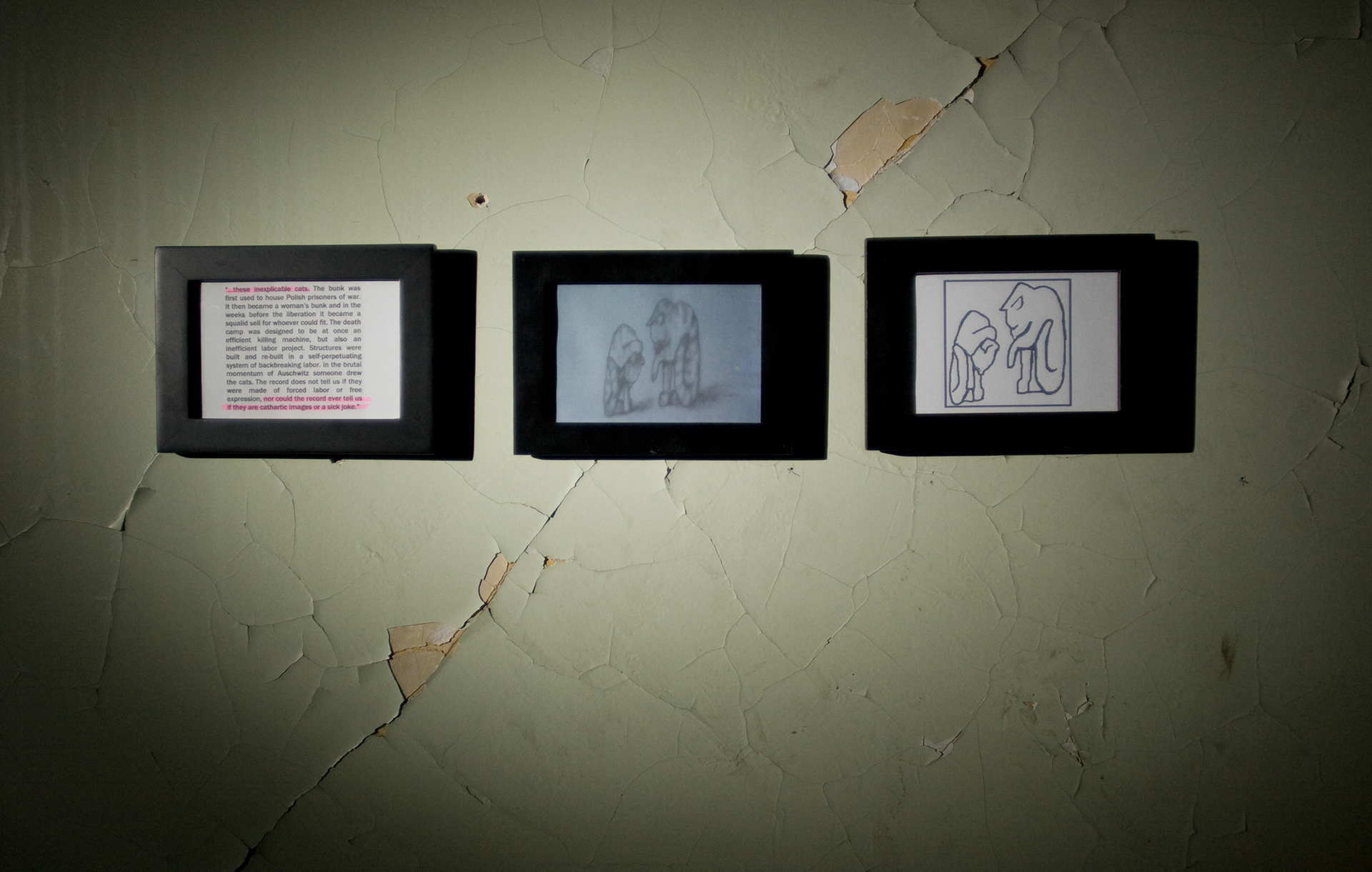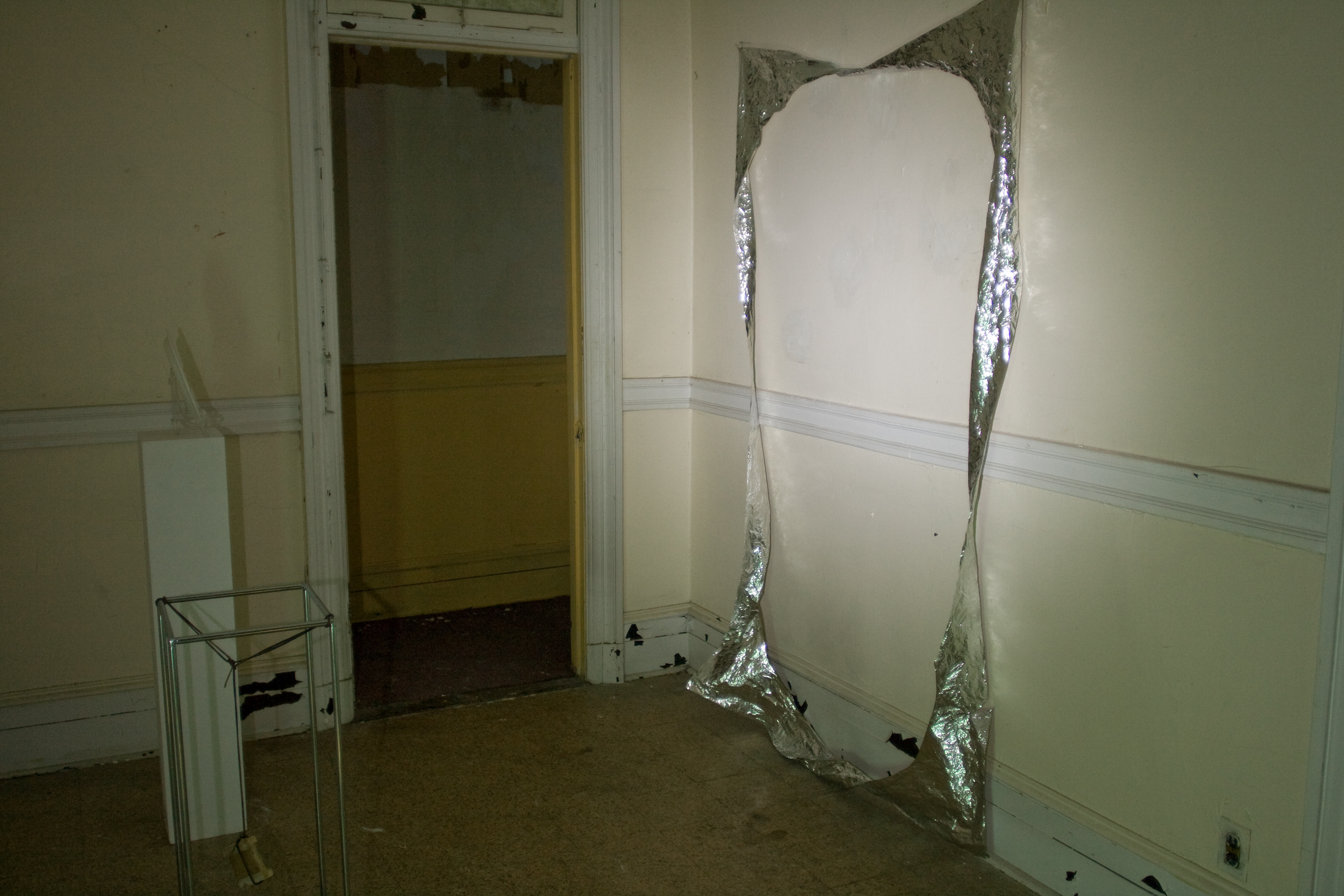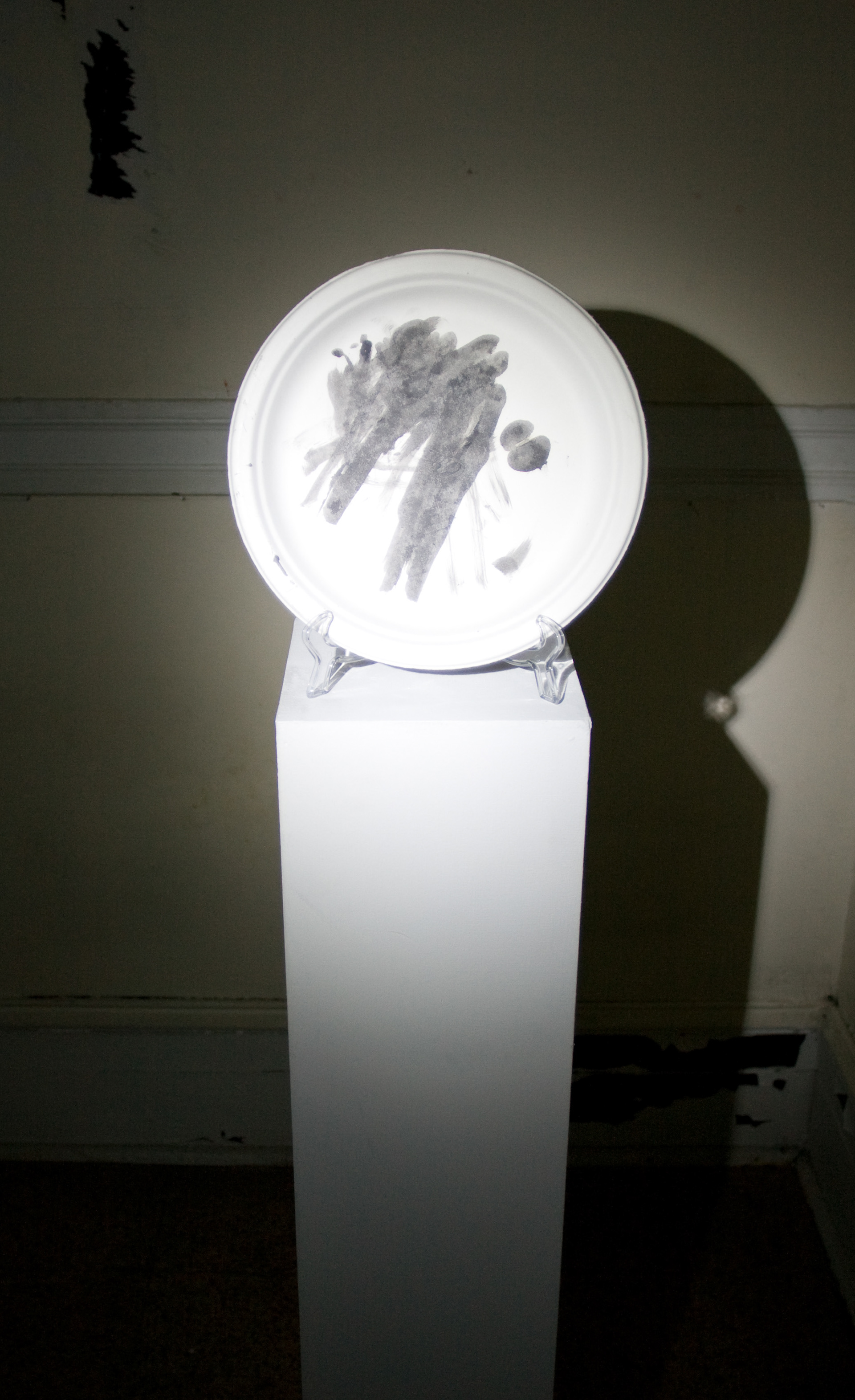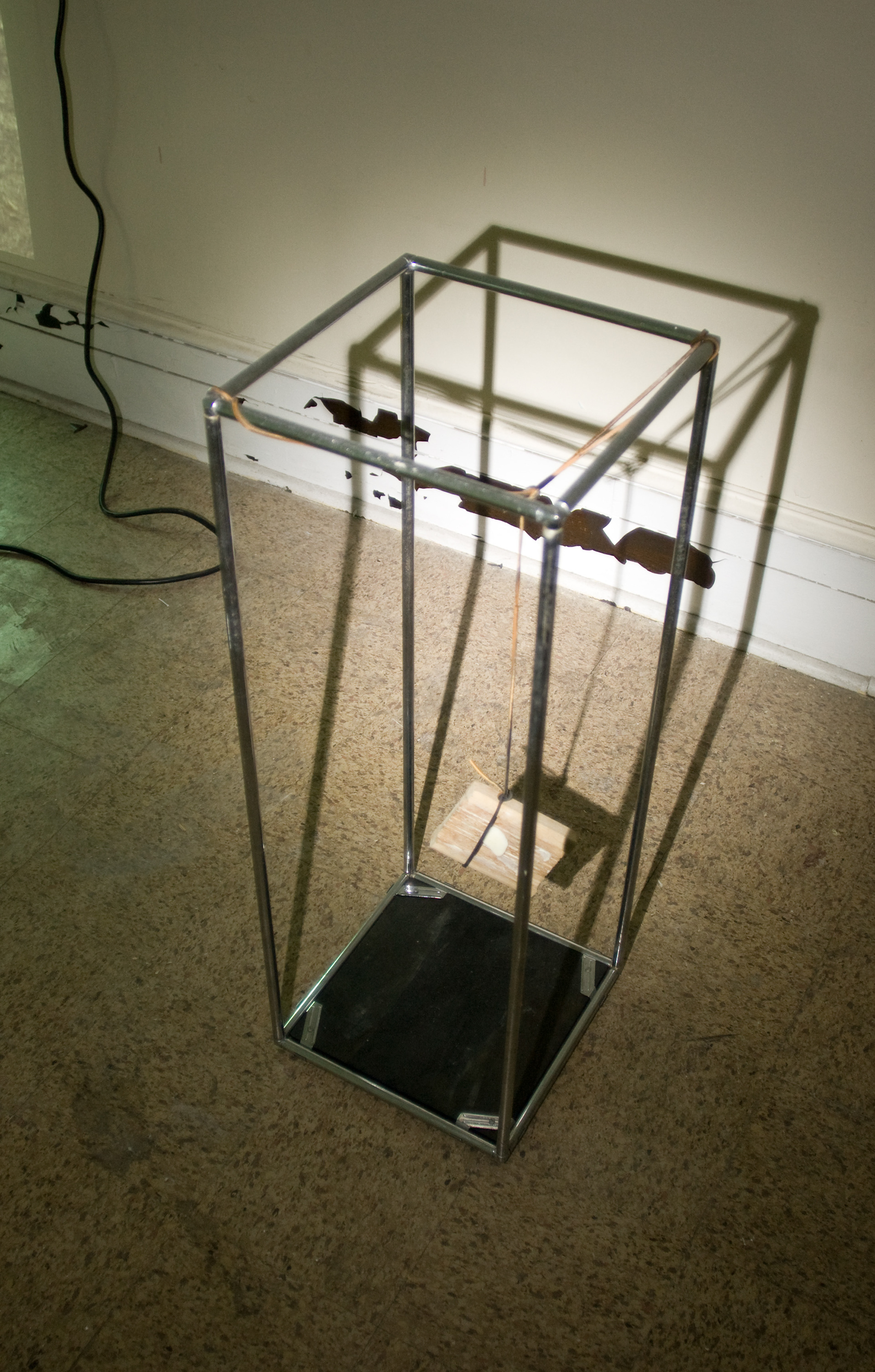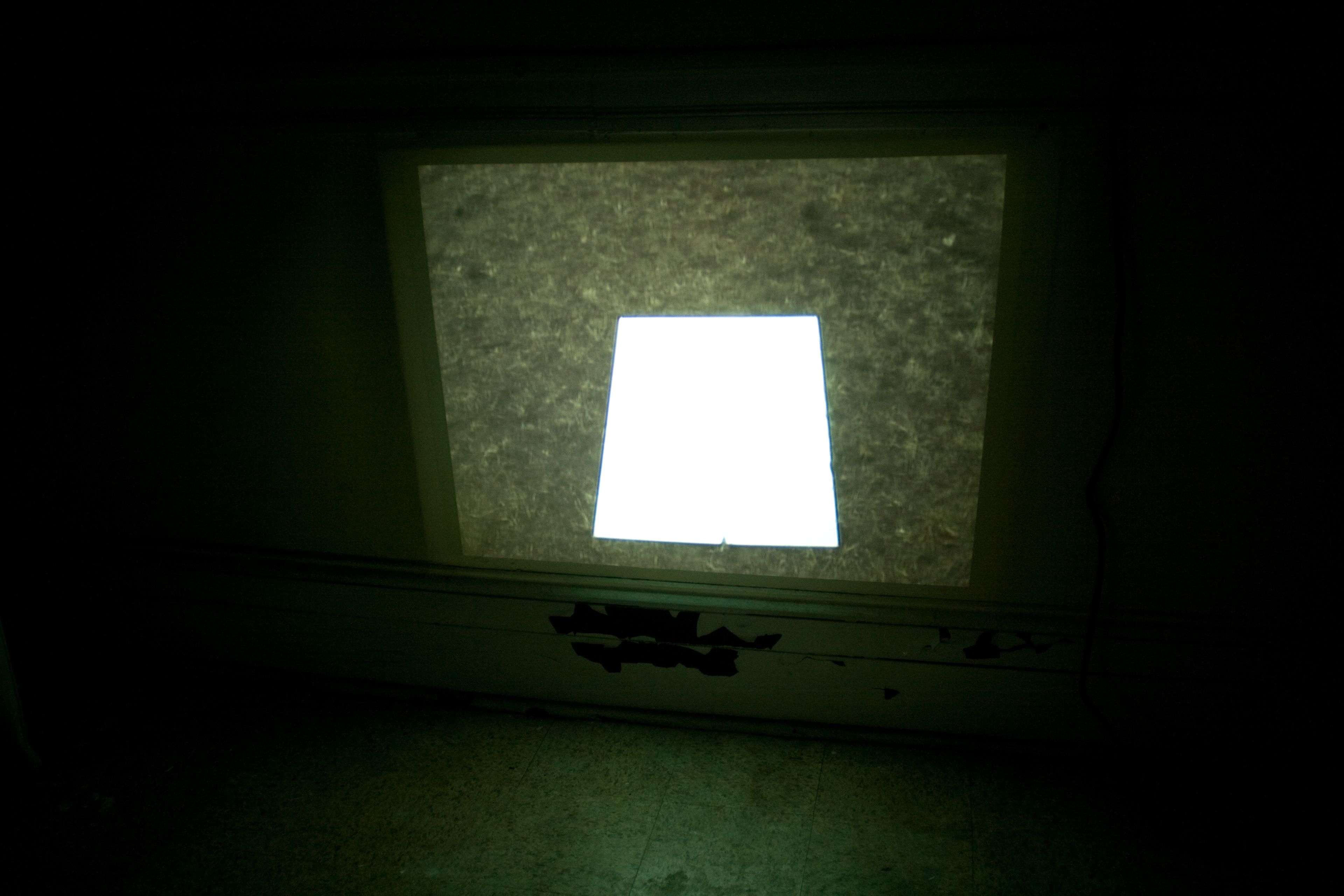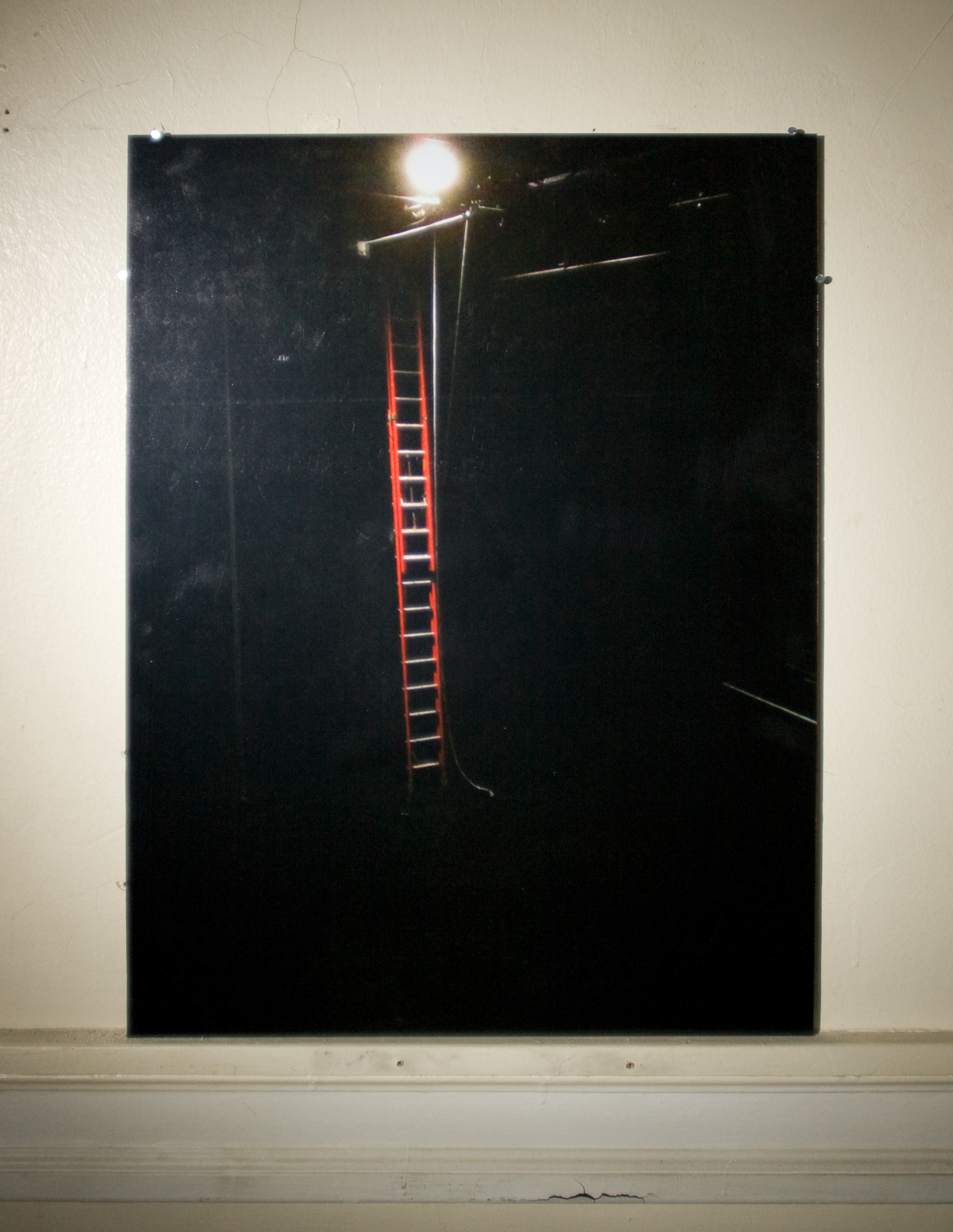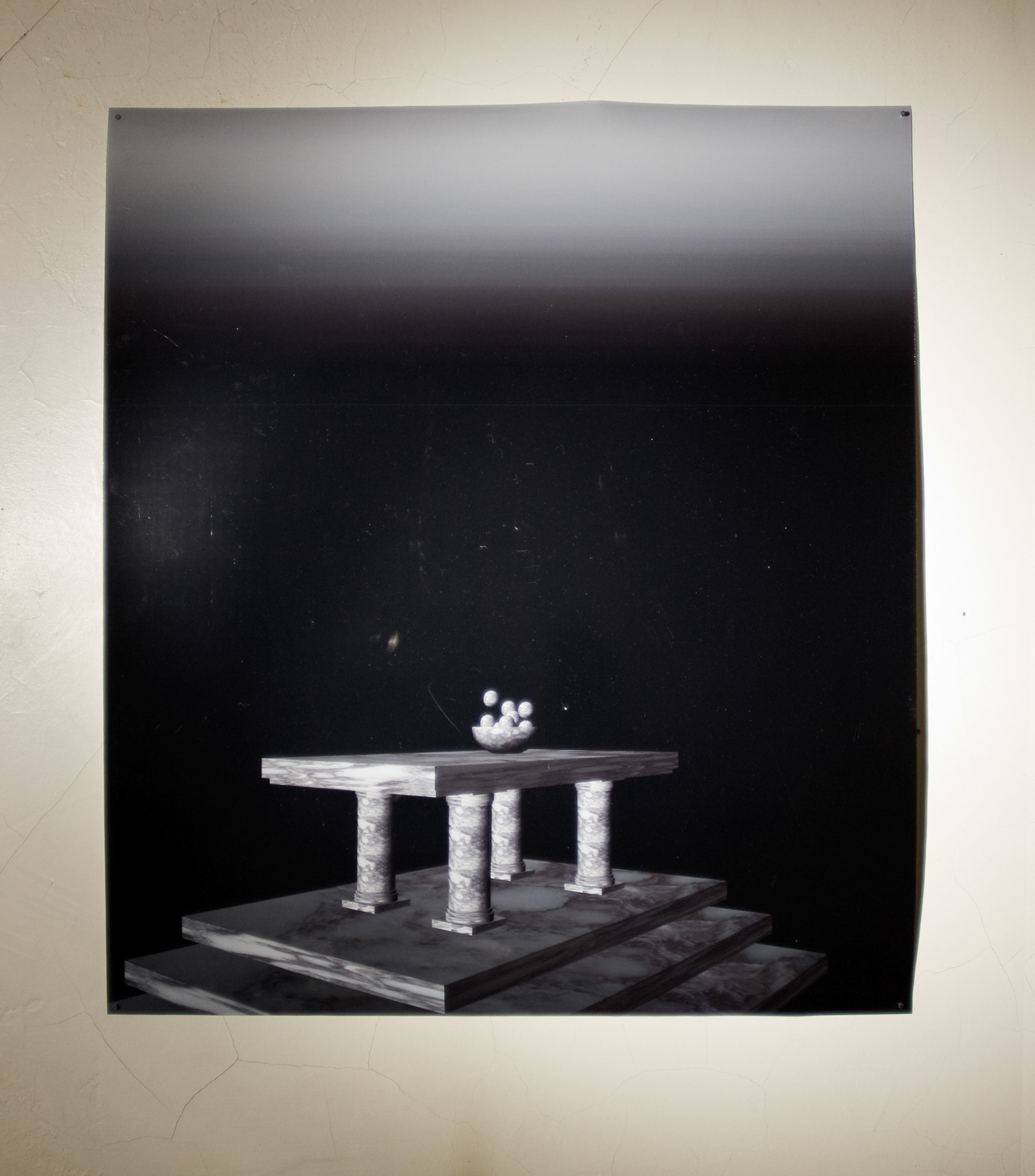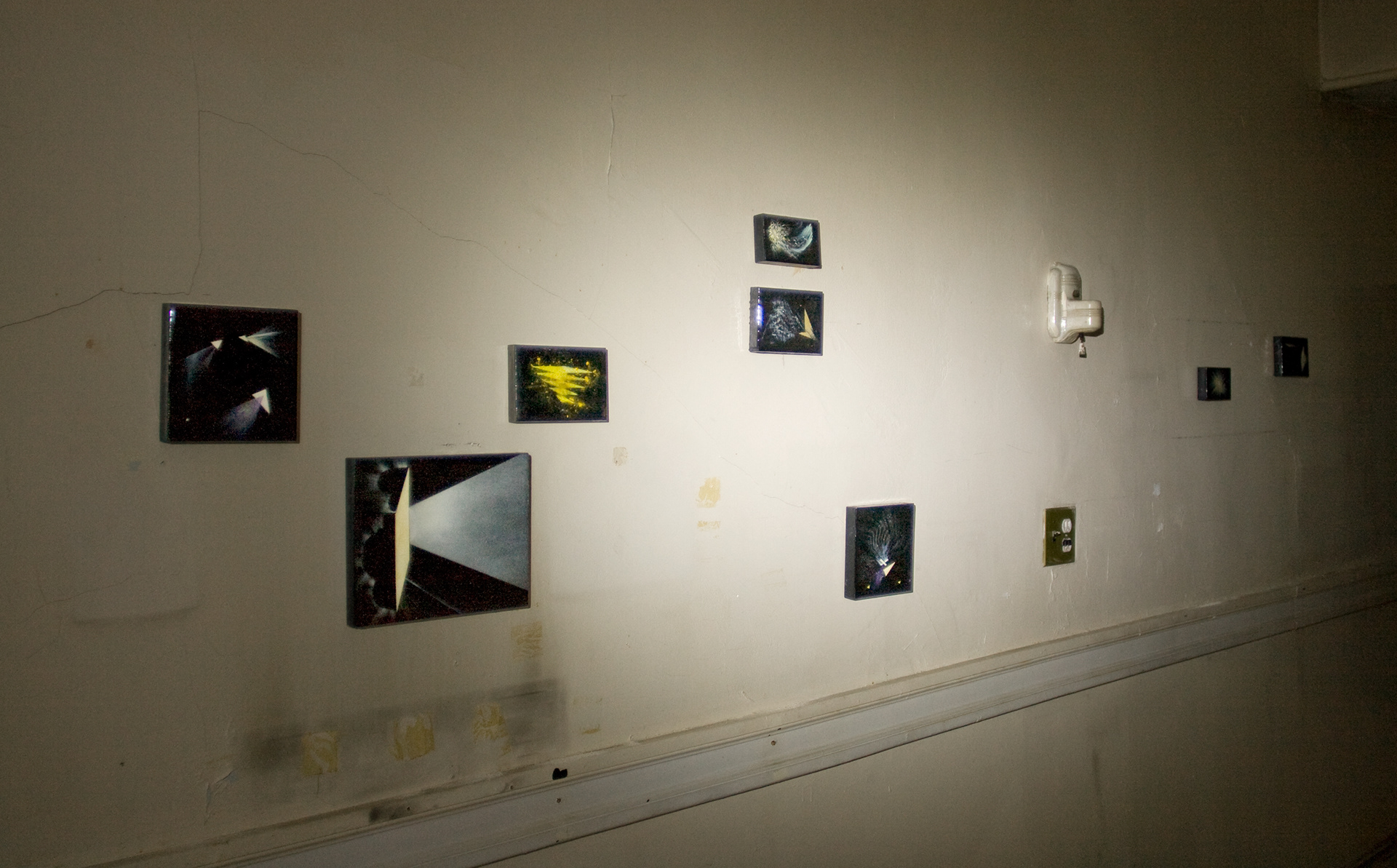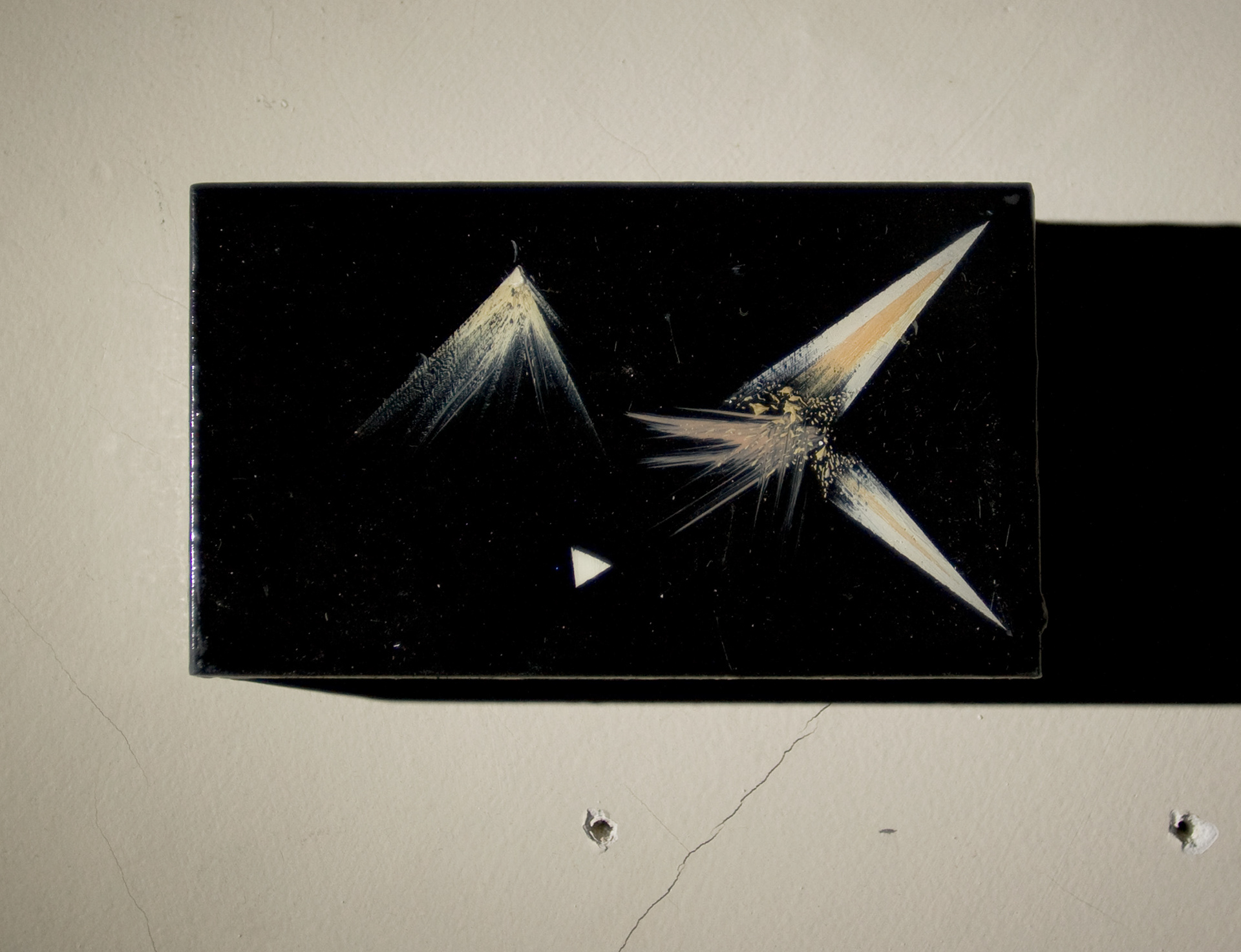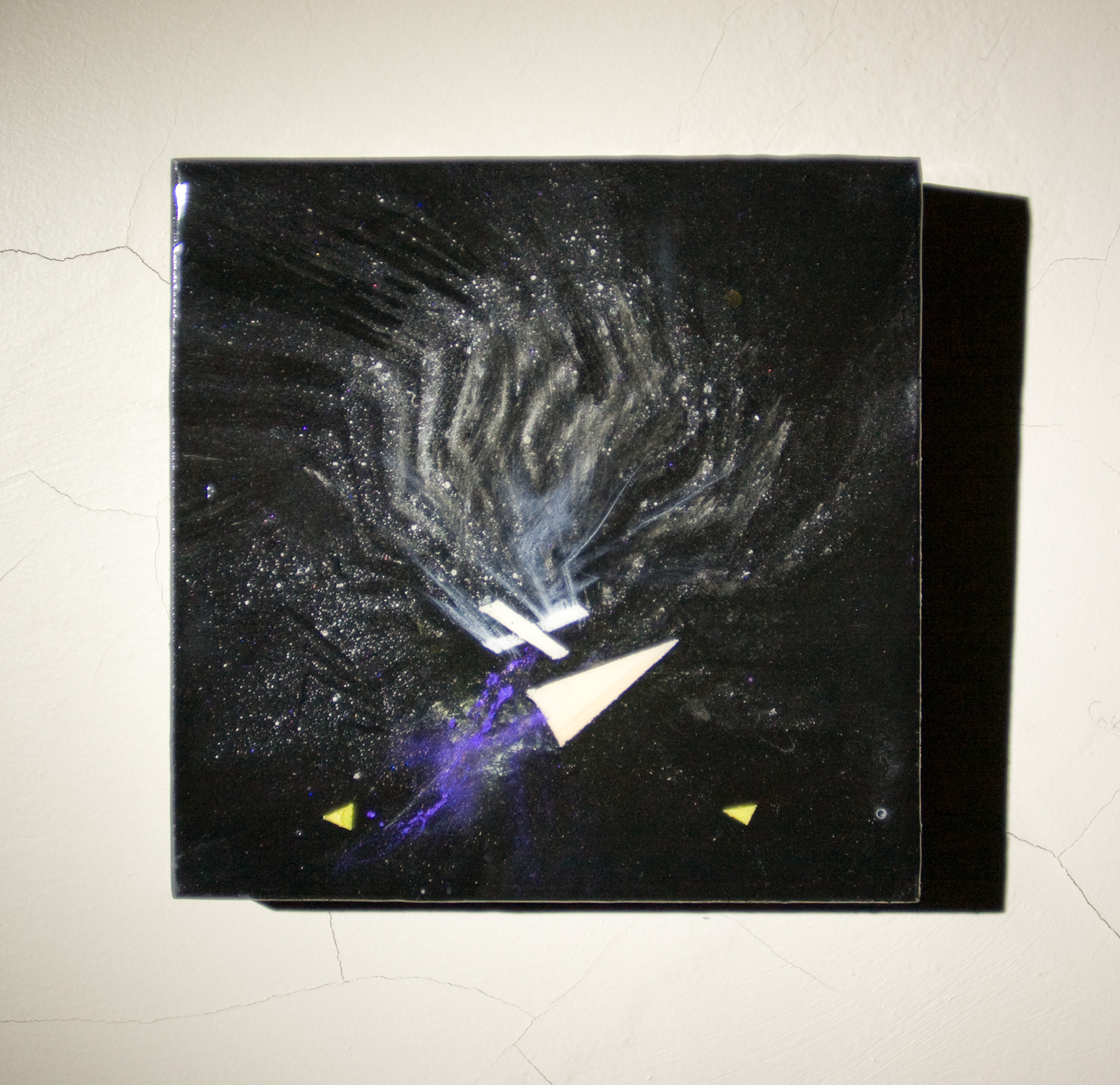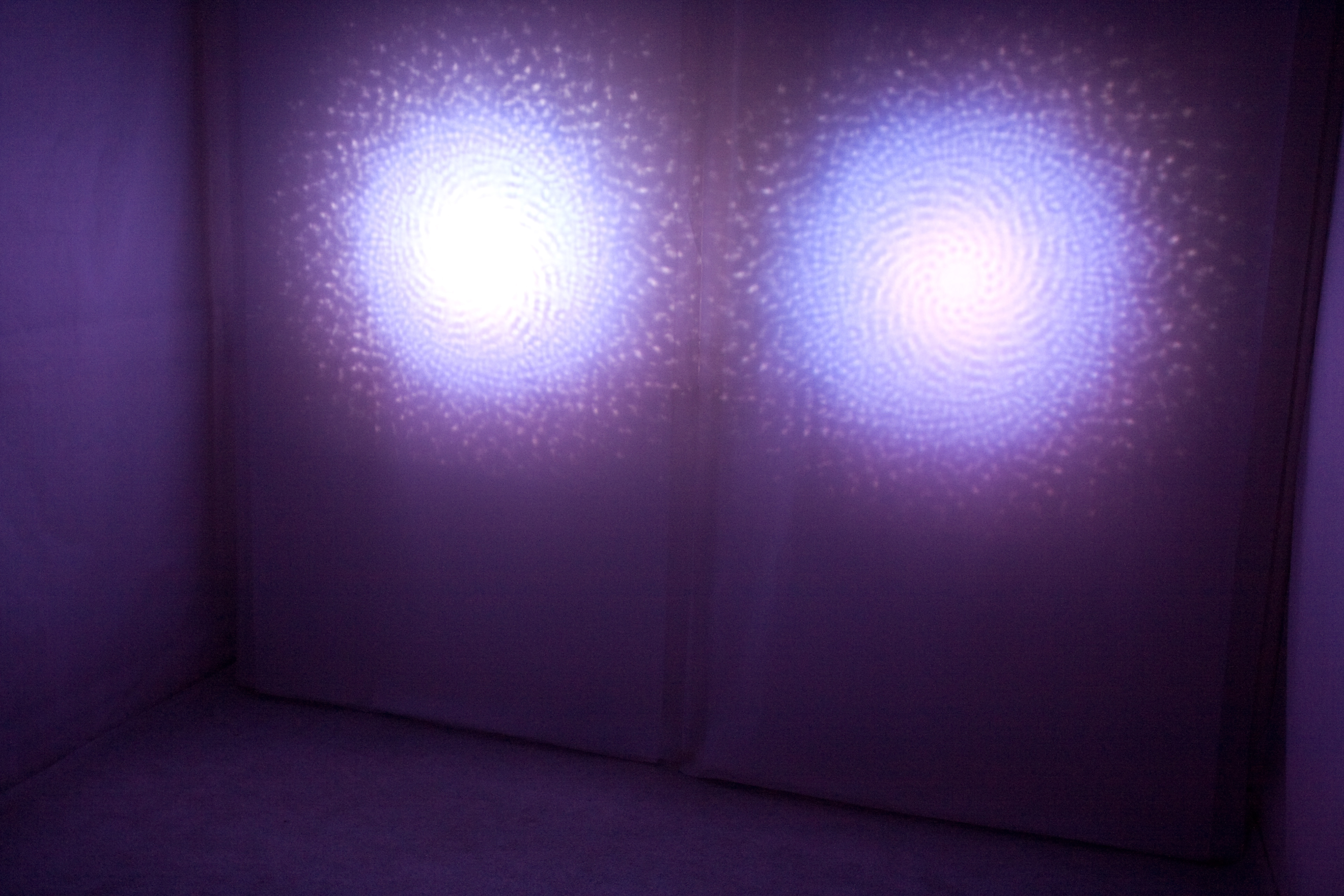 Not pictured:
All Our Wounds Came Before Us, 2009
Single-channel audio loop, 2:00