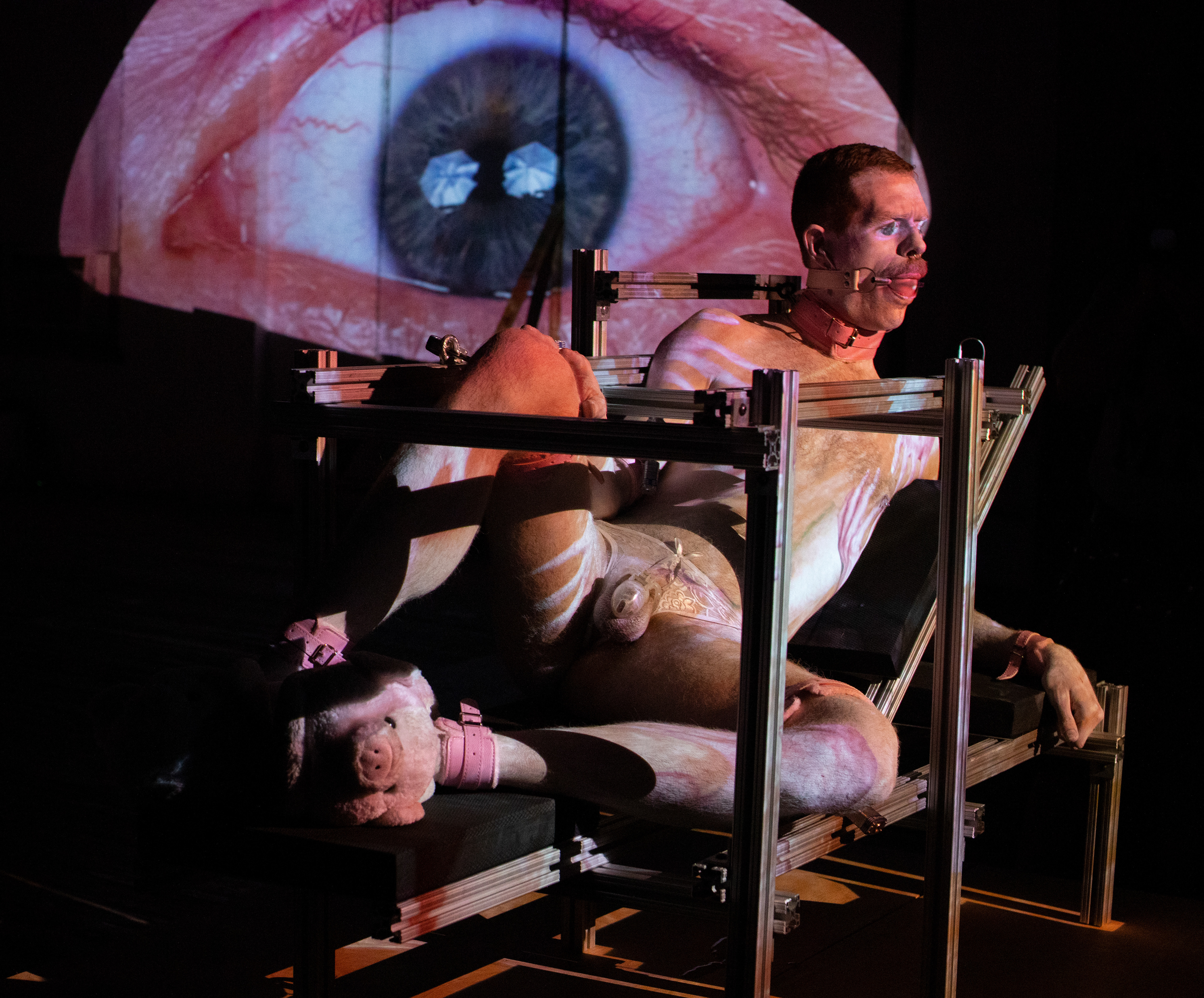 Odalisque at The Invisible Dog Art Center
𝙊𝙙𝙖𝙡𝙞𝙨𝙦𝙪𝙚 is a new performance by Peter Clough in which he reimagines the classical reclining nude as a gender non-conforming queer bondage submissive. Sculpture, projection, text, live performance, and music come together in an immersive environment that complicates power relations between sub and Dom, viewer and performer, subject and object.
Custom bondage furniture restrains Clough's body in the position of a classical reclining nude. Thinking about bondage furniture that he's been strapped to over the years and about images of this sort of play that circulate online, Clough observes that the sub is always restrained in a rigidly symmetrical form, whether on a fuck bench, St. Andrew's cross, stockade, or any other configuration. This symmetry renders his body as a logistical object, prioritizing easy access to his holes and ironing out his agency and subjectivity by removing his ability to pose.
This stands in contrast to the way bodies are posed in classical painting, pinups, and centerfolds, where the reclining nude is always shown in a seductively asymmetrical pose. This pose shows her coy desire, calling you toward her in spite of herself. Where the bondage submissive's ability to function as a desiring subject is stripped away, we project our own desire onto the reclining nude and imagine her wanting us in return.
For 𝙊𝙙𝙖𝙡𝙞𝙨𝙦𝙪𝙚, Clough complicates this set of relations by creating a piece of bondage furniture that restrains his body in a seductively asymmetrical form. While his physical body is restrained and his mouth gagged, digital projections of his hands and face, actively moving and speaking, reinscribe his subjectivity and his power. Clough's words, alternately political, poetic, narrative and analytical, blend seamlessly with music and sound scapes by noise artist Peter Kalisch. A figure representing the Dom, played by performance artist Adam Liam Rose, wears a digitally reproduced mask of Clough's face. Together, this sensuous and haunting work takes on the seeming contradictions within the queer submissive consciousness: experiencing restraint as comforting, experiencing humiliation as affirming, experiencing exposure as a kind of armor, and experiencing bondage as freedom.
The performance is accompanied by a limited edition zine by Jesse Cline and Peter Clough. The zine features collages made from the source material for the performance, mashups of classical paintings with Clough's collection of bondage porn, alongside the full text from the piece, which can function as both BDSM erotica and as essays on finding empowerment and agency through objectification and submission.
Photographs by Patrick McNabb and Simon Courchel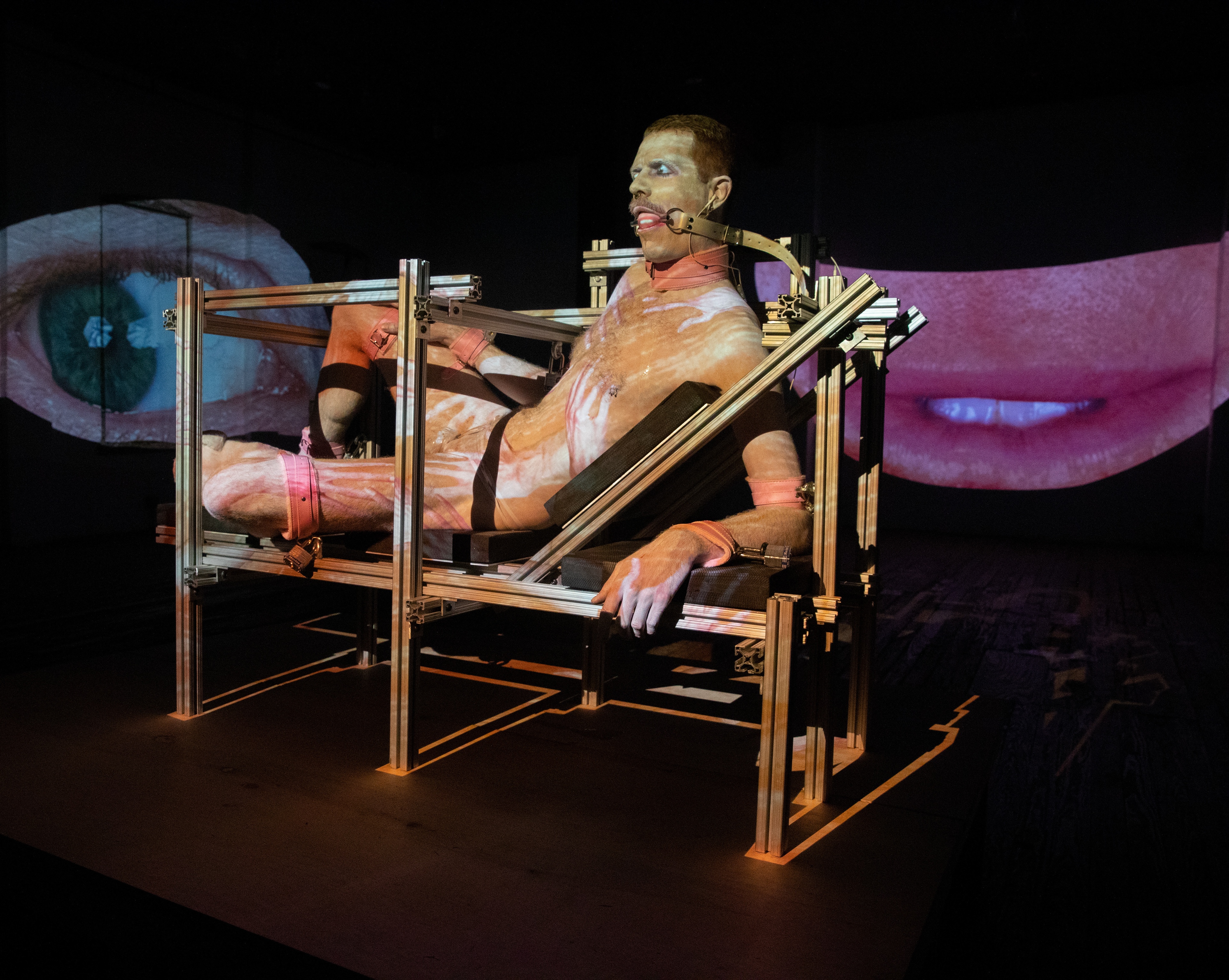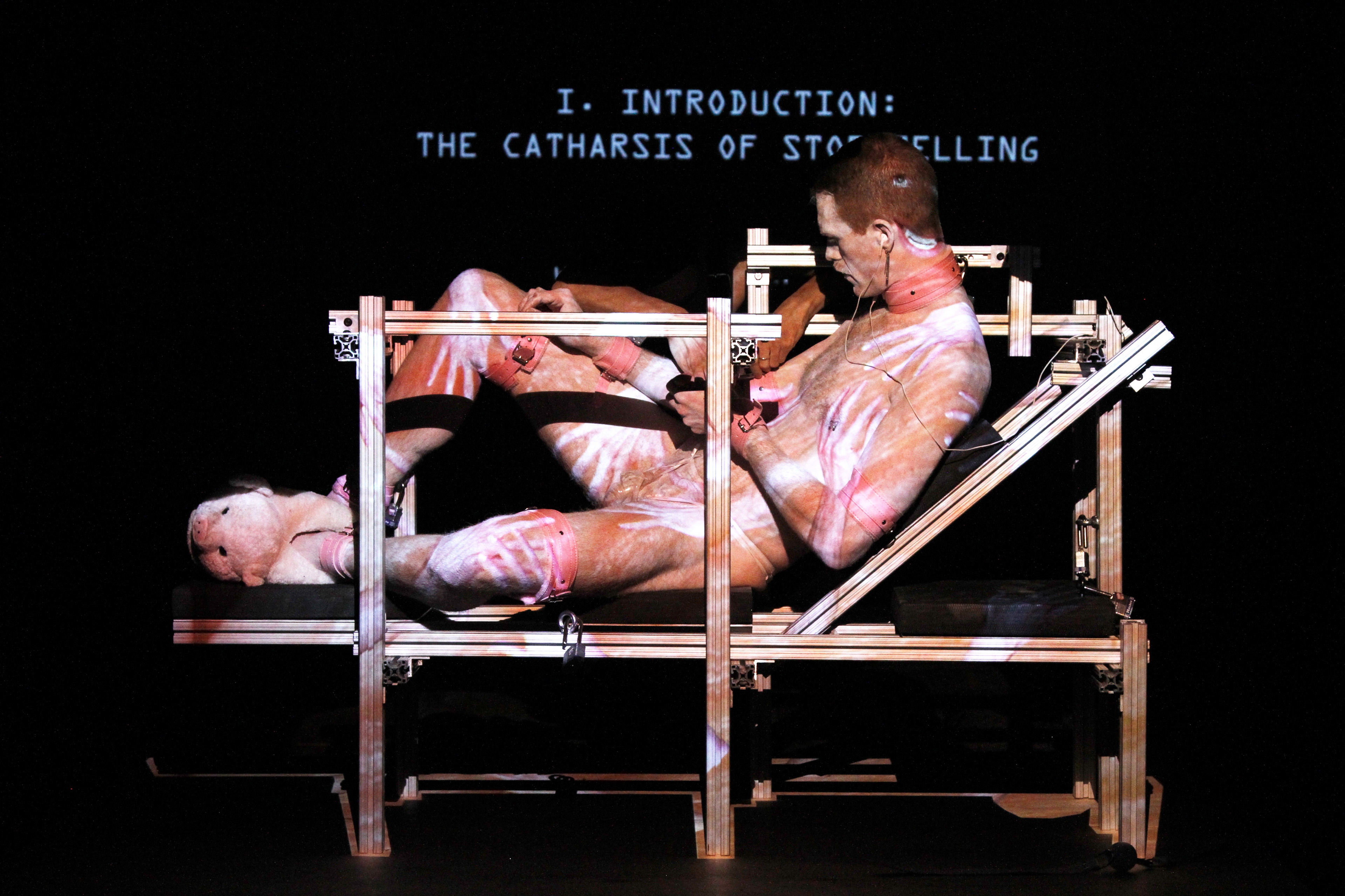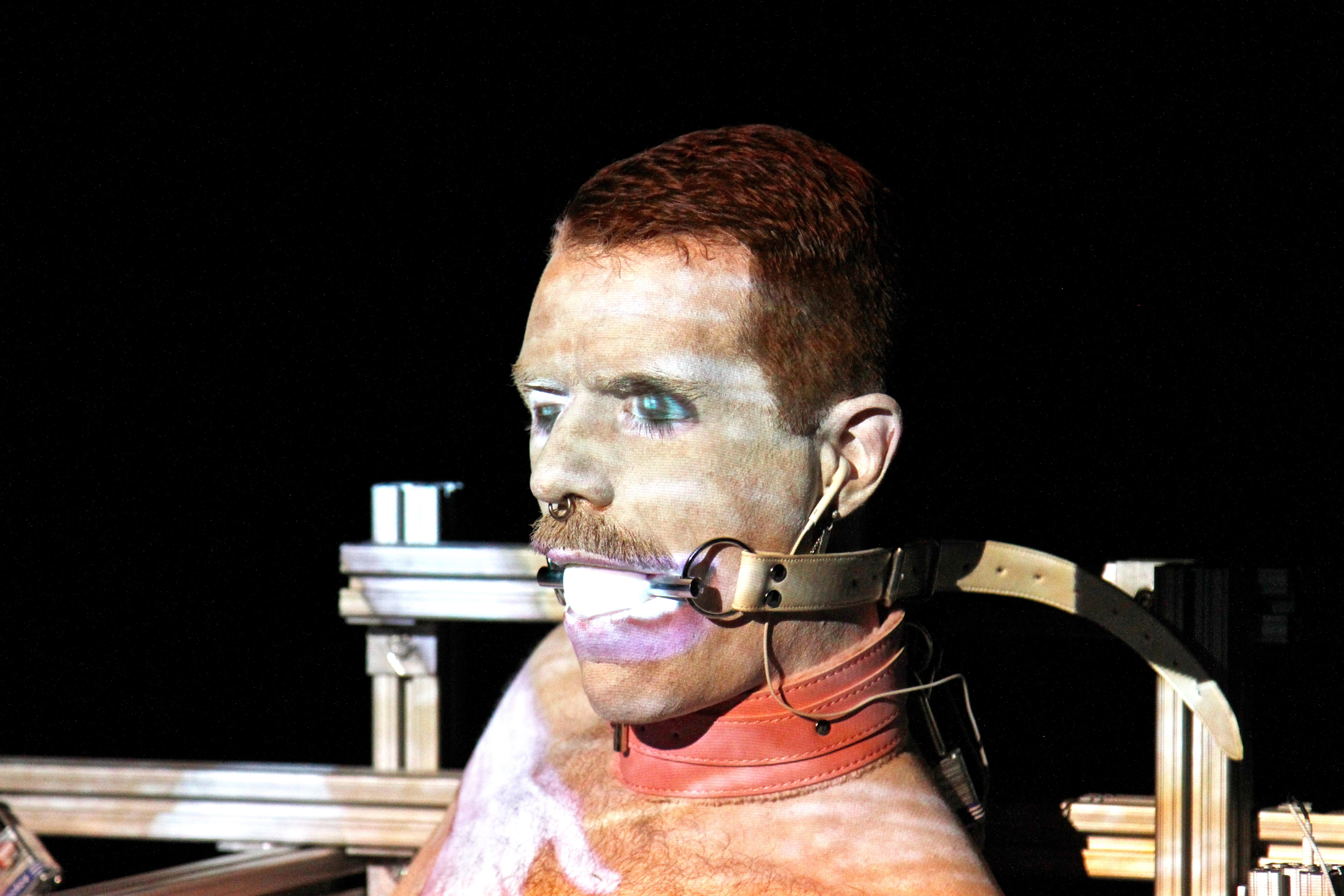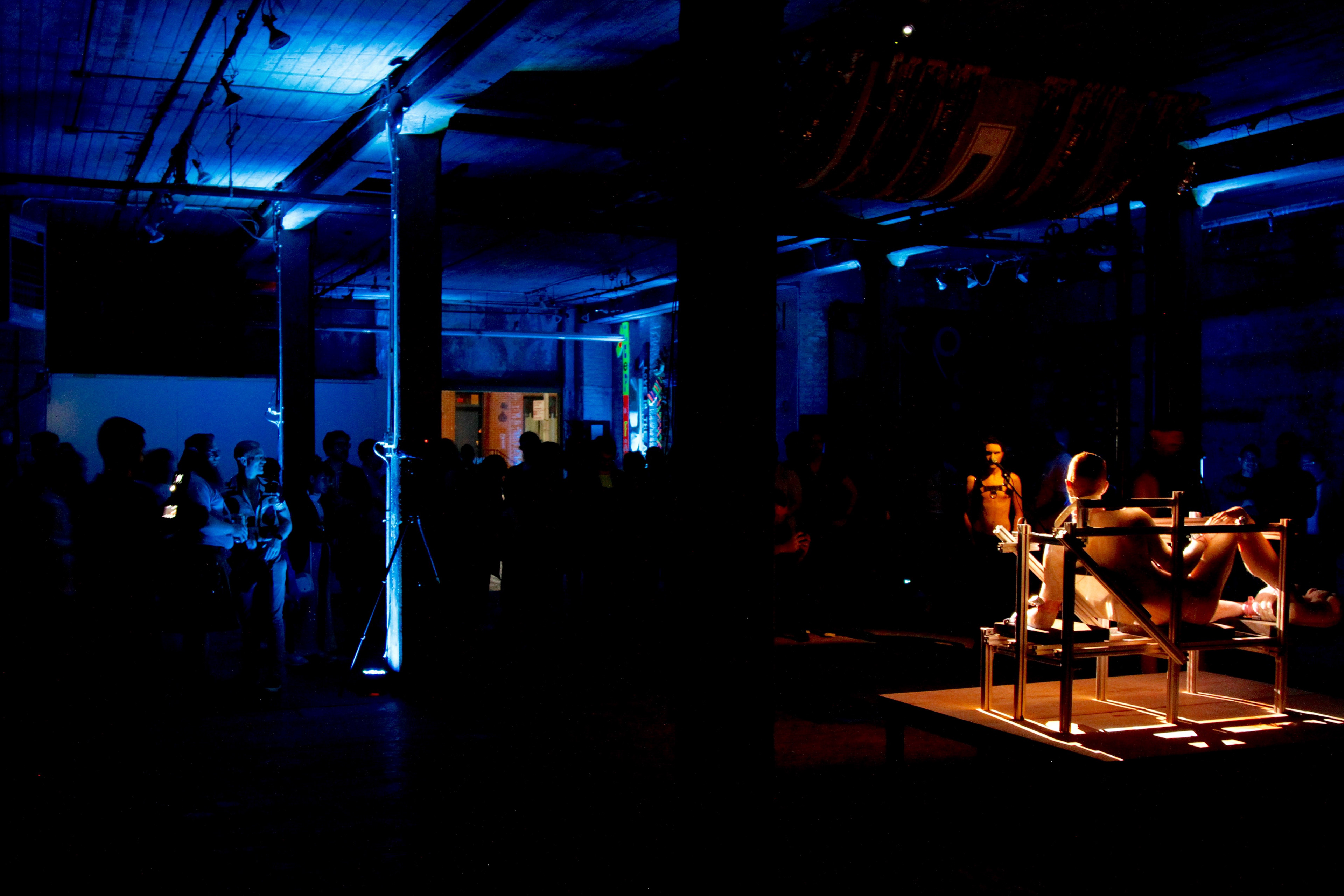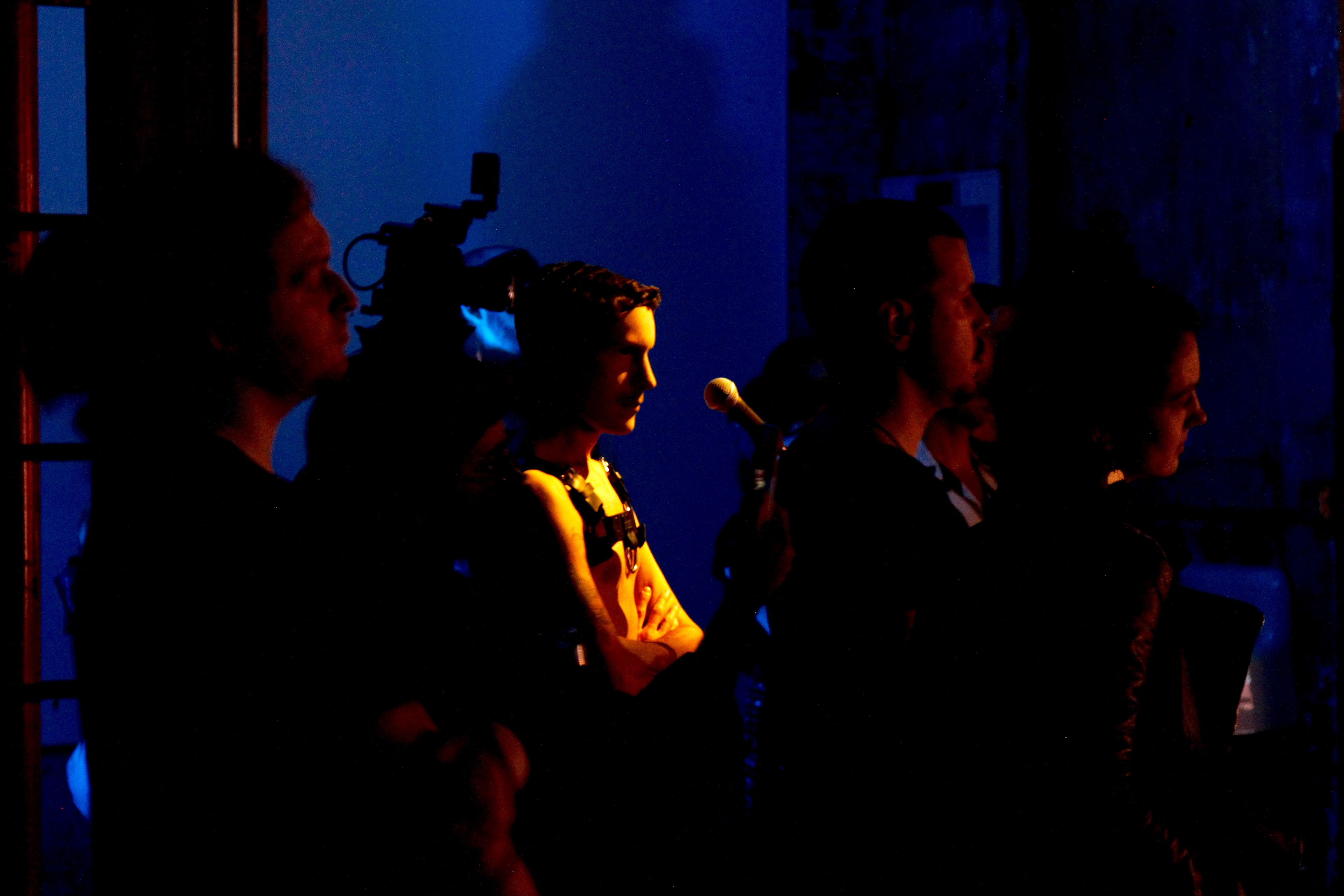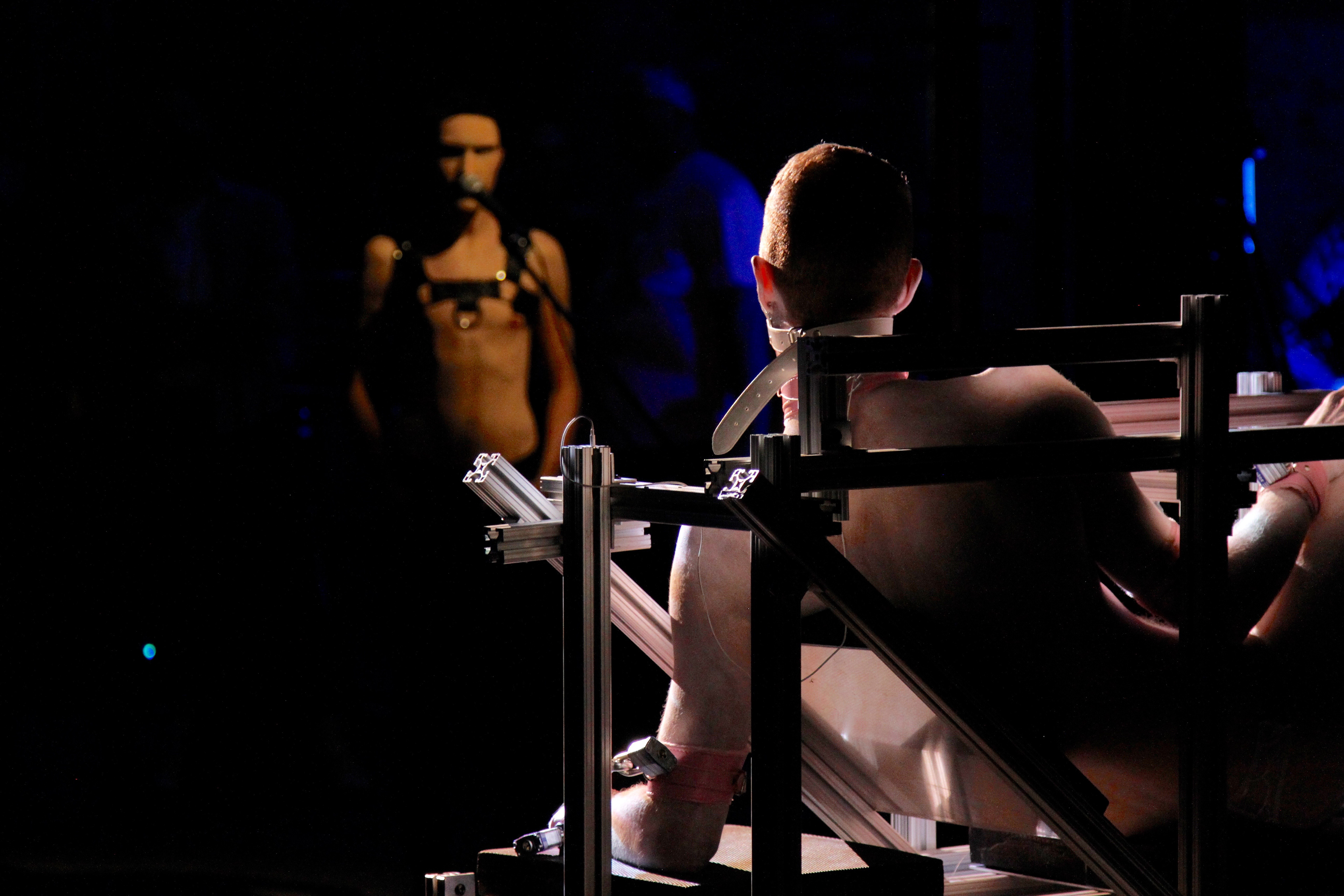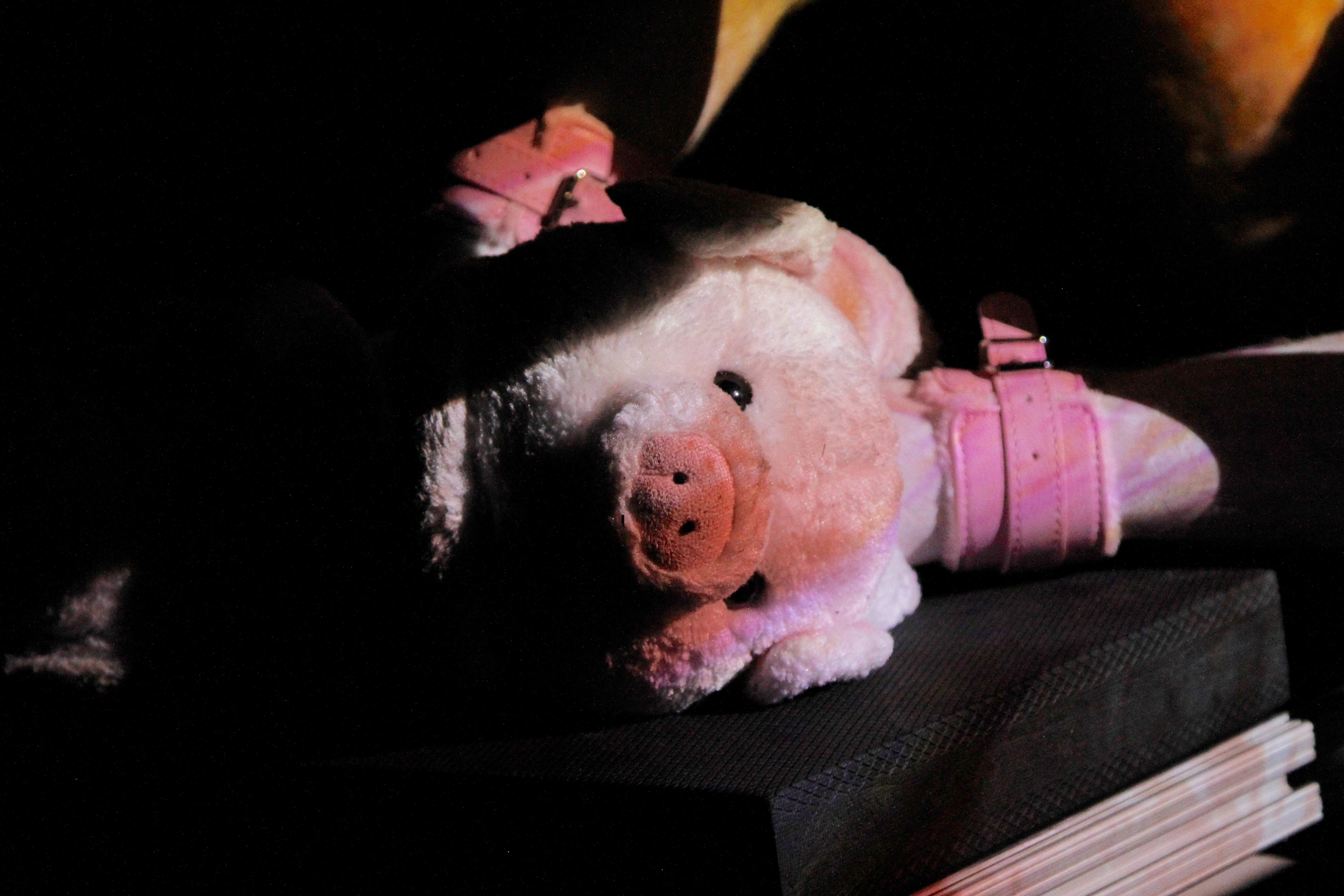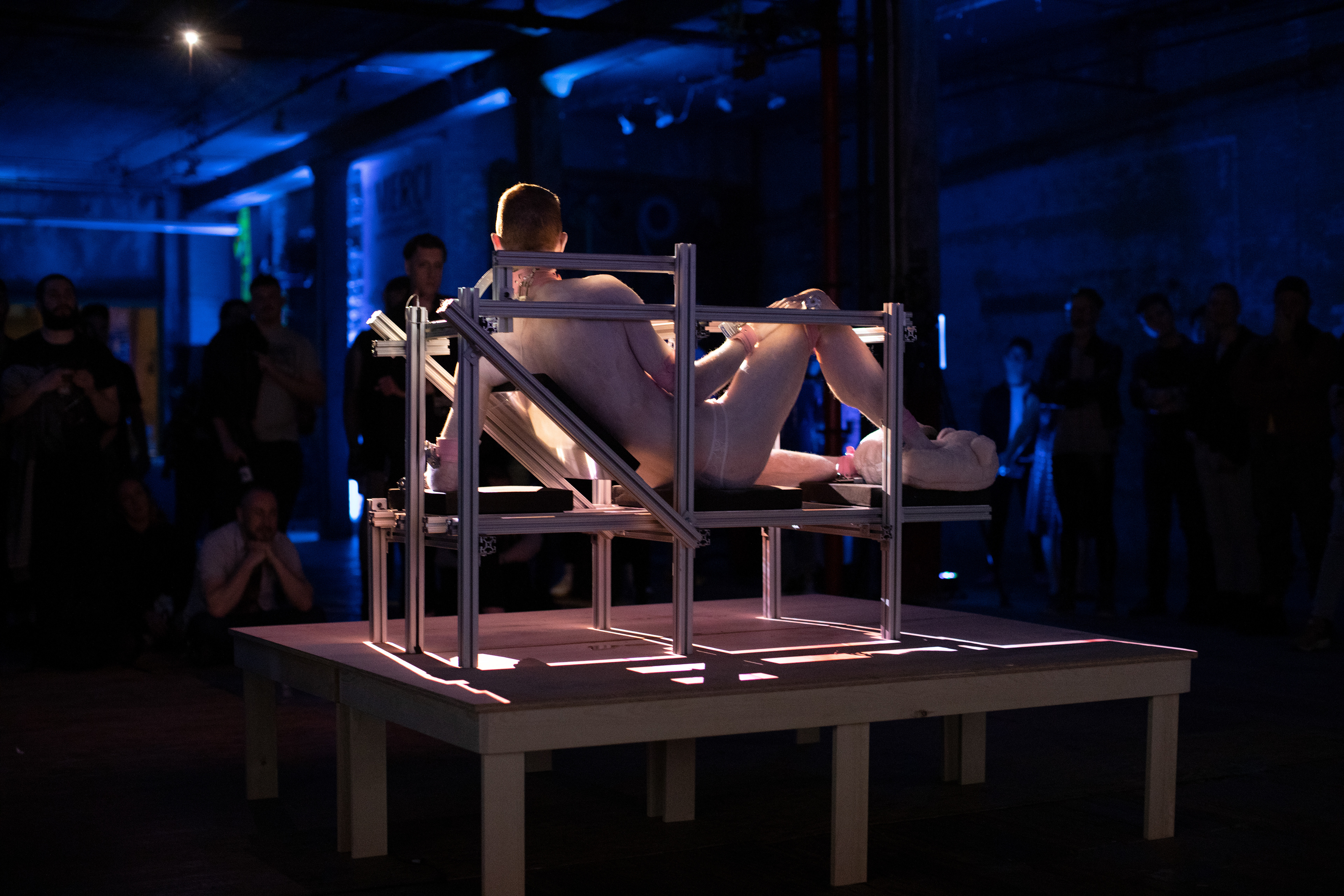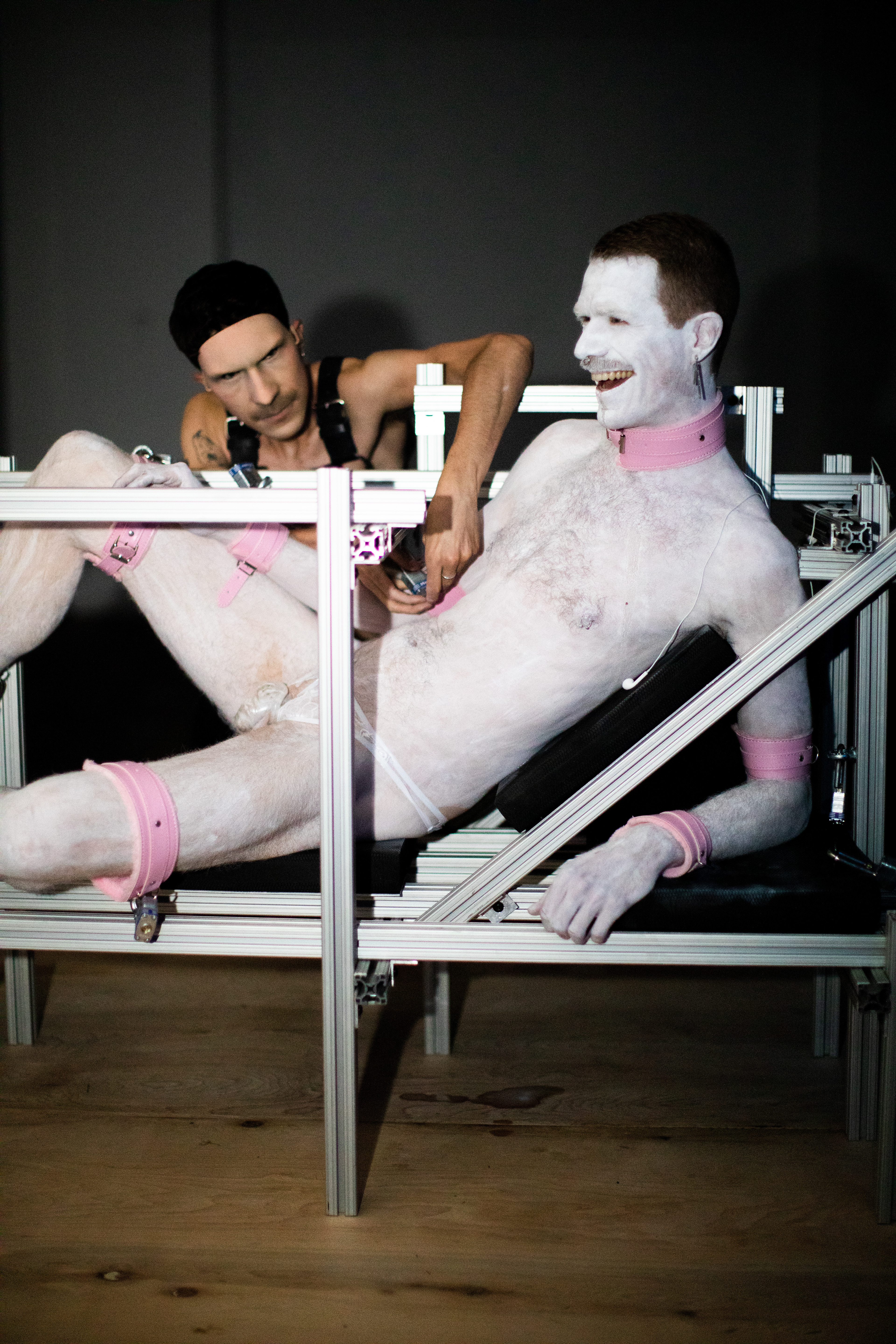 Installation views at Send Nudes curated by Chris Habana